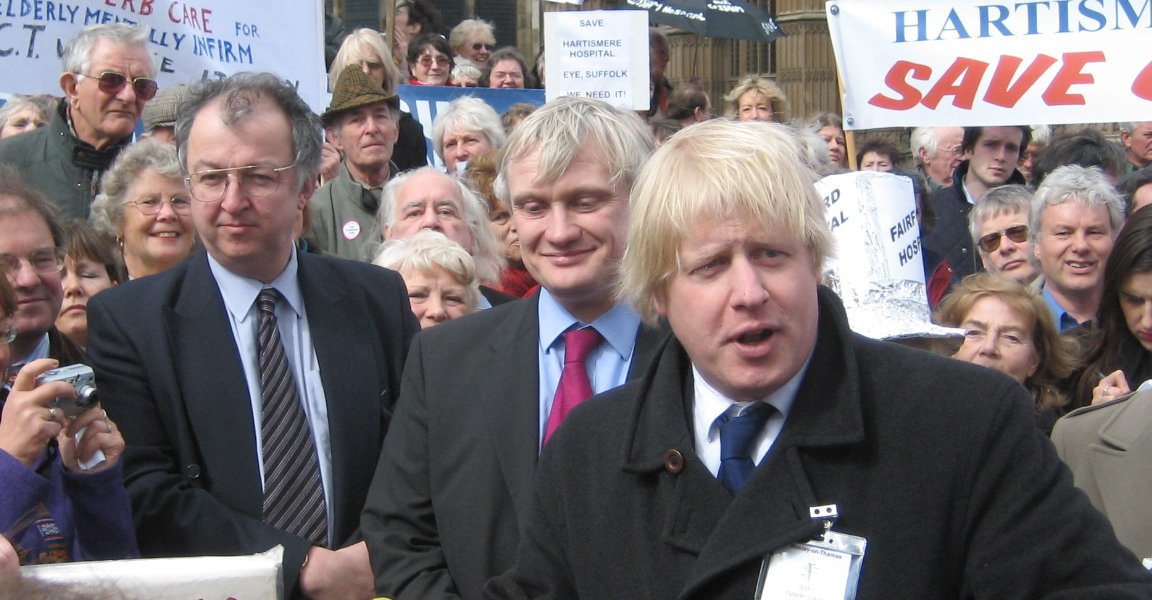 Adam Toms reports on Boris Johnson's recent visit to Birmingham after giving all the all-clear for HS2 commencement
The prime minister Boris Johnson visited the site of Birmingham's Curzon Street Station to celebrate his formal approval of HS2, stating that the project will be 'truly fantastic' for the whole country.
Birmingham will act as the heart of the multi billion pound rail development thought to be operating in Birmingham by 2028/29.
Boris Johnson gave HS2 the green light on 11th February as the government made its final decision after a report was leaked regarding a potential doubling of the project's budget. 
The report suggests that 2011 costing predictions of £50 billion may yet double to £106 billion.
Days before his statement to the commons, the PM had suggested his advocacy of the scheme by stating that one must 'keep digging' the hole which HS2 has created. 
The high speed rail network will reduce journey times from Leeds, Manchester, and Birmingham to London and vice versa. 
The PM hopes it will also create jobs, assist the fight against climate change, increase overall rail capacity – particularly needed in the North – and help with his aim of 'level[ing] up' neglected regions in the Midlands and the North.
West Midlands Mayor Andy Street is a keen advocate of this policy and, along with many Birmingham MPs, has publicly implored Johnson to approve the rail scheme. 
Since the approval he has reiterated how he thinks the scheme is worth every penny, citing the channel tunnel and motorway networks when emphasising how our ancestors also underwent costly infrastructure projects. 
He also stated that what people in Birmingham will get ,'very quickly actually, is jobs from this.'
Although, public thoughts given to Redbrick outside Birmingham New Street Station were more varied.
One woman told Redbrick that she was 'really excited' due to the possibility of Birmingham being able to rival media cities like London and Salford.
Whereas, a homeless man said he thought the project was 'disgusting… we've got enough trains in Birmingham'. Money should be spent on 'places for the homeless.'
Moreover, another man replied 'No' when asked if the project is worth the money and suggested money should also go to 'smaller places i.e. Swindon' rather than 'bigger cities.'
Dominic Cummings, the PM's chief advisor, concurs and believes that HS2 only benefits already affluent cities with 'left behind' towns feeling aggrieved. 
The Tories need to consolidate their hold over voters there before the next election. 
Cummings called HS2 a 'disaster zone' days before Johnson formally approved the project and HS2's green light has been seen as a blow to Cummings' formidable reputation.
After the PM's announcement on the future of HS2, the Chancellor Sajid Javid resigned after he rejected No.10's request for him to sack his advisory team in No.11. Javid was then replaced by Johnson with Rishi Sunak- former Chief Secretary to the Treasury during Javid's time s Chancellor.