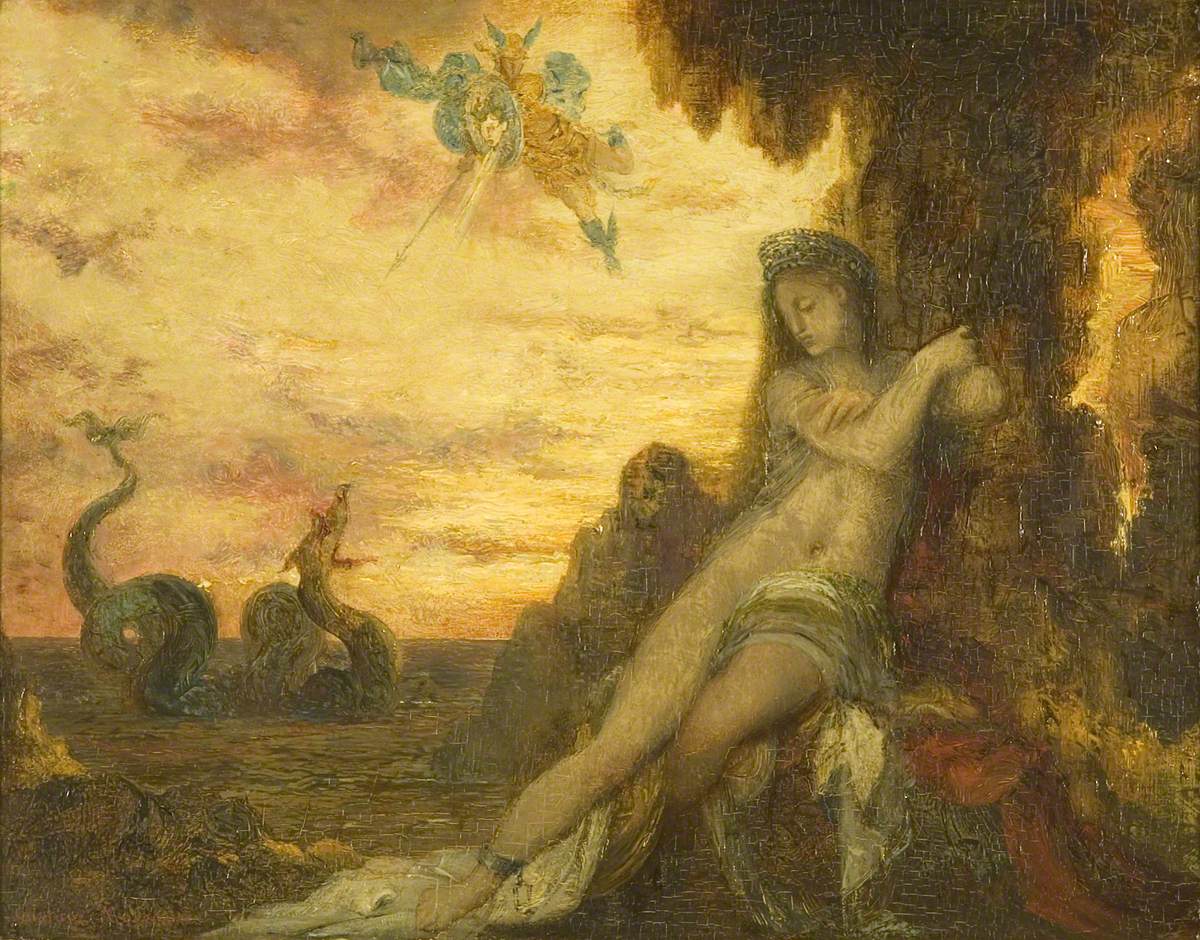 Writers' Bloc contributor Rosie Carron's poem explores the untold emotions of the Greek mythological woman and offers a new perspective
Content warning: this poem contains imagery of body horror.
'Andromeda' – Rosie Carron
They dress me in white,
Bride-like, pure, virginal,
Braid my hair with lilies.
I kiss my mother's cheek,
Taste salt.
Soon, I will be devoured,
Swallowed whole by the king of the sea,
My blood will stain the foam
Like bedsheets.
He will pick my bones from his teeth.
There will be nothing left.
He rises from the water like a fish,
Peels back scaled eyelids,
Smiles.
His teeth are endless,
Mouths within mouths.
A flash of steel.
Head rolls from his neck,
Still smiling,
Lands at my feet,
Trailing a ribbon of red.
A man stands drenched,
Licks the blood from his lips,
Lifts the king's head by the hair,
Turns to my father, says,
"for her."
My dowry.
A head for my hand
To hang from his belt,
Severed at the wrist.
---
Stay tuned to find more creative writing features every other Monday. If you're interested in getting involved in Writers' Bloc so you can submit your own writing follow the link here.