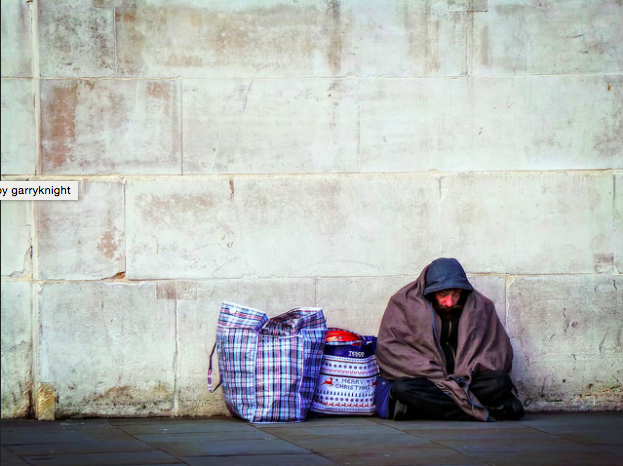 Regional politics is said to be one of the key reasons for the increase in homelessness across the West Midlands, compared to other regions such as Greater Manchester, according to Chief Executive of YMCA Birmingham Alan Fraser
Following his election in May 2017, the West Midlands Metro Mayor Andy Street affirmed his top priority was the reduction of rough sleeping, but recent numbers show an increase from an average of 55 to 91 homeless people in the city centre.
Coventry has also witnessed a 300% increase in rough sleeping figures.
Writing in The Guardian, Fraser says that 'the disparity between city-regions is deeply frustrating.'
Reports have shown a decline of rough sleeping in Greater Manchester by 19%, but this has increased by 42% in the West Midlands.
Greater Manchester Mayor Andy Burnham's campaign 'A Bed Every Night' has helped more than 1,200 people since November 2018. This campaign has also led to new facilities which provide accommodation and support for individuals. Salford reportedly saw a reduction from 49 to 17 rough sleepers.
Fraser argues that 'everything that has happened in Greater Manchester should be deliverable in the West Midlands.'
In December 2017, the West Midlands rough sleeping working group had generated a plan which asked for £15.2m in funding from central government. The plan intended to fund new projects to address domestic violence, challenges of homeless EU migrants, and increase usage of substances among rough sleepers.
The West Midlands, instead, received £9.6m for the Housing First pilot scheme.
Three regions across the UK received funding: Liverpool City Region received £7.7m, Greater Manchester was allocated £8m, and the West Midlands received the highest amount of £9.6m.
The funding allocated was based on the number of rough sleepers in each region. The scheme is aimed at helping move people into stable, affordable accommodation and giving them support to help them deal with any mental health issues or substance misuse issues.
Greater Manchester has a long history of local authorities working effectively. However, Street, a Conservative, chairs a council cabinet of Labour leaders which makes implementing new initiatives difficult.
In 2015 the government proposed on the introduction of 'metro mayors' as a condition to unlock funds for projects.