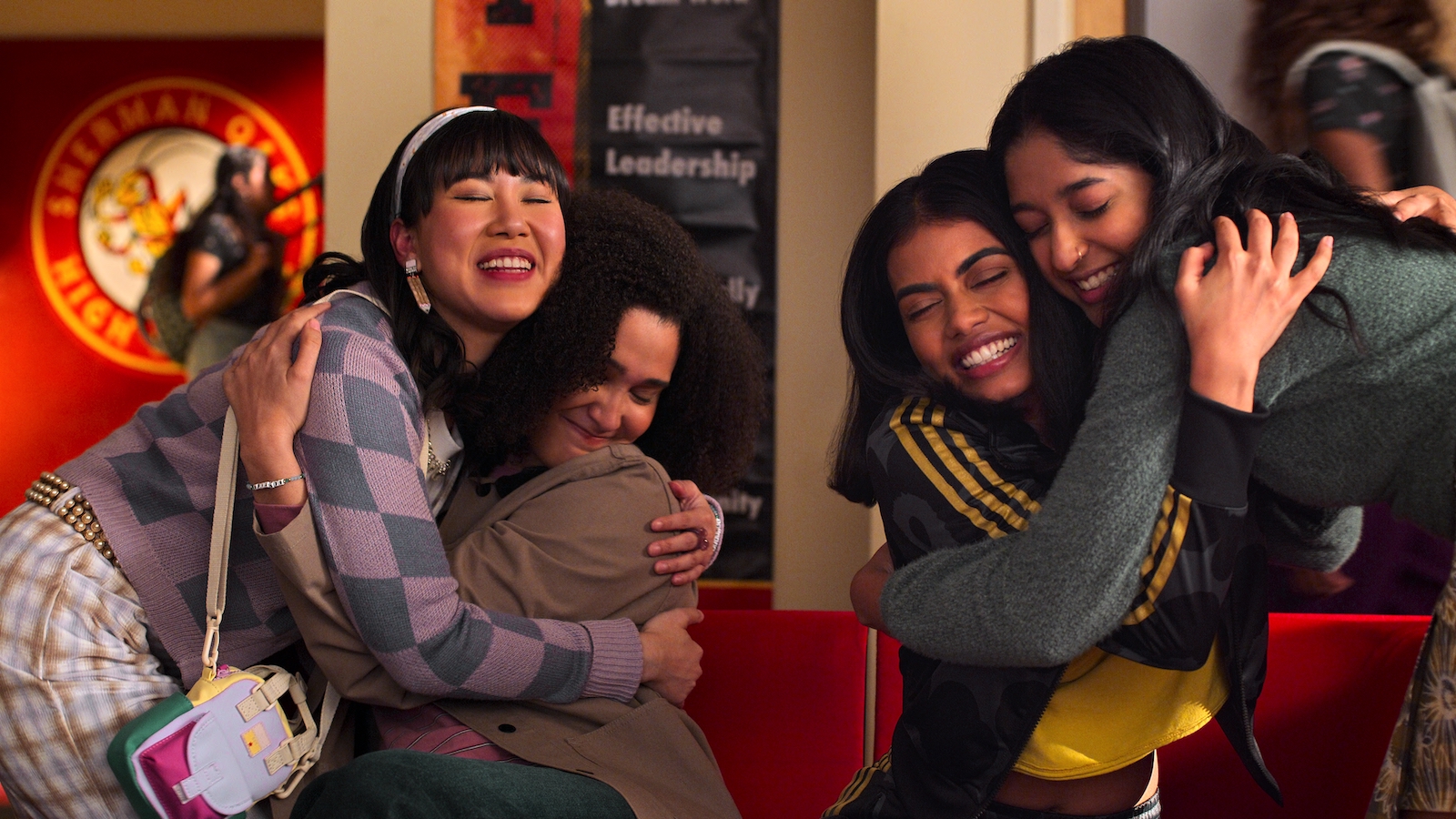 TV Critic Lucy Parry praises Netflix's penultimate instalment of Never Have I Ever, noting how witty and relatable it is to the audience
Never Have I Ever is a high school comedy-drama on Netflix revolving around Devi Vishwakumar (Maitreyi Ramakrishnan) as she deals with crushes, family drama and grief following her dad's sudden death. Ramakrishnan says  'If Season 1 was about Devi addressing the grief of losing her father, and Season 2 was about Devi confronting her questionable decision-making, Season 3 is when Devi finally studies the art of self-love.' Executive producers Mindy Kaling and Lang Fisher along with the writers do a brilliant job of developing the show while maintaining its heart.
Most of the main characters undergo a lot of growth this season. Devi confronts her low opinion of herself as well as her subconscious bias when it comes to dating. Ben (Jaren Lewison) becomes less condescending and learns that the level of academic pressure he feels from his father and himself is unhealthy, presenting a great message for the show's target teenage/young adult audience. Kamala's (Richa Moorjani) story arc shows that marriage should not be rushed and instead stands up for her desires.
Never Have I Ever is known for its love triangle between Devi, Ben and Paxton (Darren Barnet). In Season 3, it becomes a square with the introduction of an Indian love interest, Des (Anirudh Pisharody). I should declare here that I have been on Team Ben since Season 1, however, I did enjoy the introduction of Des as he made Devi reconsider her assumptions about Indian boys. At the start of the season, Devi is finally in a relationship with her dream guy Paxton. I admired how Paxton treated Devi with respect throughout their relationship but it was clear the reality did not live up to Devi's dream. Ramakrishnan has great chemistry with all her co-stars but it was particularly palpable in her scenes with Lewison.
The portrayal of an Indian Mother-Daughter relationship is much more positive this season, with Nalini (Poorna Jagannathan) supporting Devi after a breakup. It was pleasing to witness their relationship grow and mature like real-life relationships between parents and teenagers. Never Have I Ever has previously been criticised for putting a negative light on mother-daughter dynamics but as Ramakrishnan said, with a lack of diversity on TV the few diverse shows that do exist are expected to represent every South Asian experience.
Mindy Kaling had a moment of genius when she decided to get John McEnroe to narrate the show. The juxtaposition of having someone so far from Gen Z culture use acronyms like 'PTA' makes it that much funnier. He is bridging the gap between generations of Tennis loving Indian-Americans.
The pacing in this season was off-kilter due to the seven month time jump in episode 4. The writers were clearly trying to rush to the end of junior year so that the final season could take place over senior year (final year). The jump felt very forced because the characters had not done anything in the intervening months. I also felt that Fabiola and Eleanor were neglected in Season 3. The series does have a large cast of characters but after watching Fabiola's journey to becoming comfortable with her sexuality in Season 2, it felt very jarring to have no meaningful storyline for her.
Never Have I Ever continues to be a brilliantly witty and relatable teen comedy-drama. It tackles issues that young people across the world face and still manages to be entertaining. The romance is so compelling that it has divided the fans into two camps, Team Ben and Team Paxton. Season 3 had some issues but I remain very excited for the final season. 
Rating: 4/5 
---
Check out other Redbrick TV Reviews here: