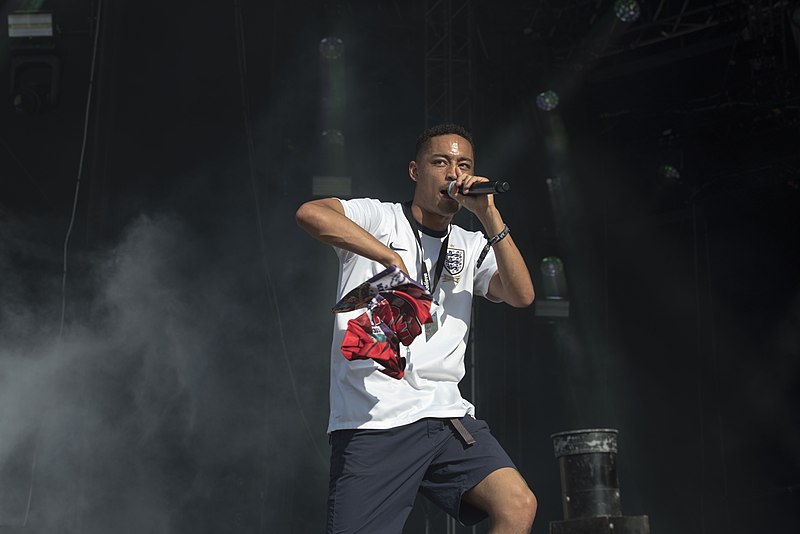 The latest single from Loyle Carner is another intimate vignette of the UK rapper's widely publicised life, Music Writer Matt Jonson reviews
On January 16th, Loyle Carner (Ben Coyle-Larner) debuted his new single 'You Don't Know', following the release of a single in October of 2018: 'Ottolenghi'. Loyle Carner has been KILLING the UK hip hop scene in the last couple of years. His sophomore album Yesterday's Gone received much critical acclaim, leaving us stratospheric expectations for the next project.
Loyle Carner has never struggled singing about some very deep and personal aspects of his private life. Some have described this as 'awkwardly confessional', but as I see it like he's the 'realest' rapper out there right now in the UK hip hop scene. I saw Loyle Carner last summer in the O2 Institute in Birmingham, and he makes sure that, while his audience enjoy the music and have a great time, he makes special interjections to explain the meaning and the gravity behind his tracks, often about his little sister, his father who he had minimal contact with, and Jean, his single mum, who is holding their family together through thick and thin.
It feels like after listening to 'Tierney Terrace' and Yesterday's Gone that I know Loyle personally, and I'm sure plenty of other fans feel the same way. 'You Don't Know' is the latest installment in his lyrical autobiography, and delves into the emotions he feels towards his single mother entering the dating scene. This hits close to home for me and many other fans, and I'm sure they will feel a lot of the emotions he's spitting in this absolute tune.
The track opens with an instrumental that is jazzy, anthemic, and represents a rapper who has matured not only in age but in his musical style, executed perfectly by Rebel Kleff. This instrumental sounds like it belongs in some classic American Dr. Dre 2001 track, but Loyle Carner's presence on the track is felt like a shockwave – 2019 is going to be yet another monumental year for the young artist. He delivers not only the funkiest bars of the year so far, but the hilarious music video adds so much life and feeling into the track and it's not to be missed.
Loyle handles the first verse, showing lyrical mastery and delivering that smooth flow we look for him to always provide, which of course he does. The first verse flows out smoothly into the catchy chorus ("You don't knooooooow") from Kiko Bun. The first few lines of his second verse literally flow off the tongue, and give so much impact right away, delivering the message he wants plain and simple for you:
'Uh, uh, so why you crying / Stop the crying I weren't crying on you / Stop the lying, worry 'bout them brothers lying on you / They're sliding on you, bump 'n grind every night up on you / Getting sly up on you, cry up on you, then get tired of you.'
It is important to note that Rebel Kleff not only features with the crystal clean, punchy production, but he also handles a hard-hitting middle verse between Carner's two. This mix of two up-and-coming British rappers is something I hope we see more of in the upcoming album, as they simply destroy this track; the synergy between them is harmonious and so so smooth.
'You Don't Know' is available now via Universal Music. Tickets to see Loyle Carner perform live are available here.