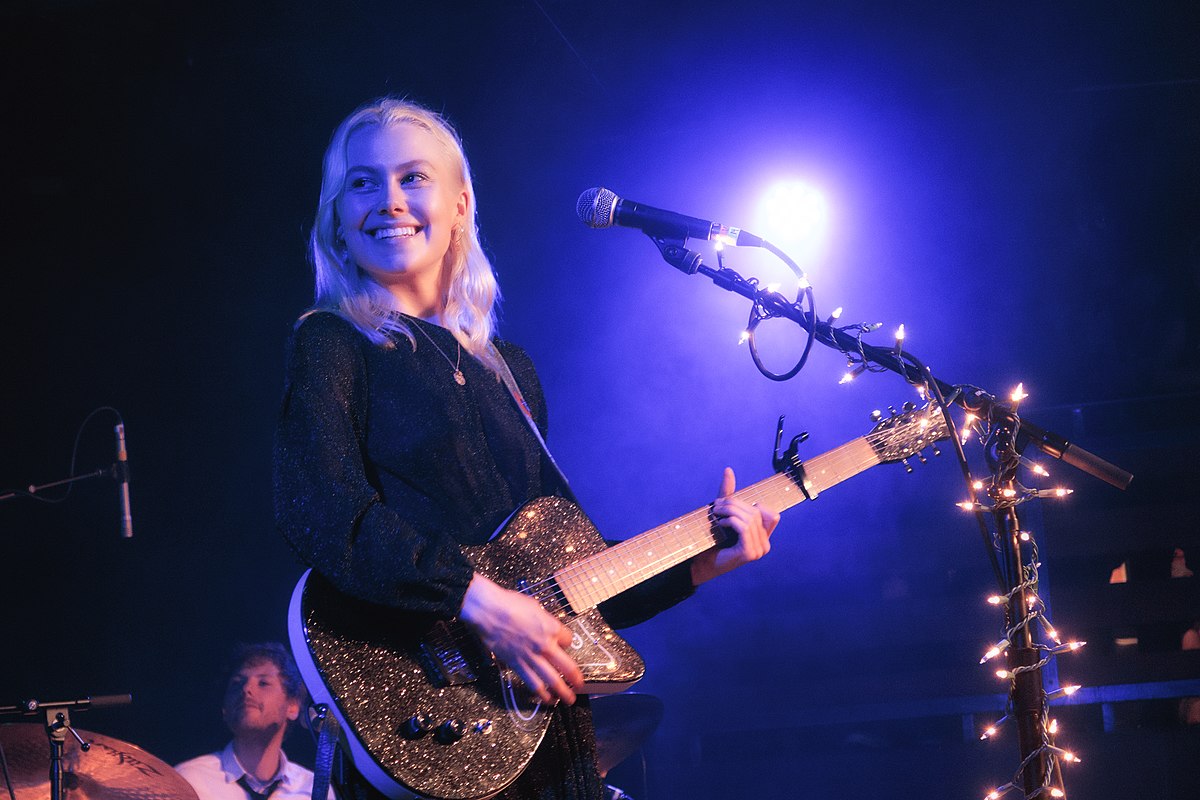 Phoebe Bridgers' single 'Kyoto' tells the story of Bridgers' dissociation with Japan despite her love for the country, Hannah Massey writes
Through the guise of an upbeat and rosy composition, Phoebe Bridgers takes a deep-dive into feelings of imposter syndrome that she experienced in Japan on tour in 2019 in her new single 'Kyoto'. Upon its release Bridgers disclosed 'I wrote this one as a ballad first, but at that point I was so sick of recording slow songs, it turned into this', 'this' being an accompaniment of happy-go-lucky horns (played by Nathaniel Walcott), energetic drums and swooping guitars. It is easy to get wrapped up in the song's upbeat warmth and thick texture, but Bridger's colder vocals are ever-present. She describes a lethargic day off from tour from a detached perspective, depicting the feelings of disassociation she felt at the time. She reminisces 'I wanted to see the world / then I flew over the ocean / and I changed my mind.' Japan was somewhere Bridgers always wanted to visit, and yet when she gets there, she finds herself unable to feel it. About the song Bridgers herself said: 'I dissociate when bad things happen to me, but also when good things happen. It can feel like I'm performing what I think I'm supposed to be like', and described the trip as 'feeling like I'm living someone else's life.'  
The music video pictures Bridgers in her characteristic skeleton suit, flying through Japan using a green-screen. She had hoped to film the music video in Japan itself last month, but was unable to due to the outbreak of COVID-19 – the green-screen however seems to work to Bridger's advantage. A song about feeling detached and disassociated, the music video is filmed simultaneously within and outside of Japan. Whilst maintaining Bridger's comic nature, it also depicts her meaning flawlessly. 
However, Bridgers' statement leaves much of the song unexplained: There is an anger that settles behind Bridgers' words as she discloses 'you called me from a payphone / they still got payphones / it cost a dollar a minute / to tell me you're getting sober / and you wrote me a letter / but I don't have to read it'. These weighty proclamations are disguised through the song's buoyance, balancing Bridger's admissions with the composition of a polyphonic indie-rock ballad. 'Kyoto' seems to grapple with disappointment from a loved one, let downs and addiction, supposedly alluding to her father who became abusive. The chorus is denunciatory, proclaiming 'I wanna kill you / if you don't beat me to it', and in the second verse Bridgers refers to spending time with her little brother, accusing 'he said you called on his birthday / you were off by like ten days / but you get a few points for trying.' A darkness lingers in the song through these lyrics, despite its upbeat sound. 
The song will feature on Bridger's upcoming album, Punisher, and will sit alongside previously released single 'Garden Song', a song about anxiety and getting high. Boygenius co-stars Lucy Dacus and Julien Baker are featured on the album, as well as Conor Oberst, who Bridgers worked with on Better Oblivion Community Centre. 
'Kyoto' is available now via Dead Oceans
---
Why Not Check Out
Single Review: Oasis – Don't Stop… (Demo)
Single Review: The 1975 – If You're Too Shy (Let Me Know)