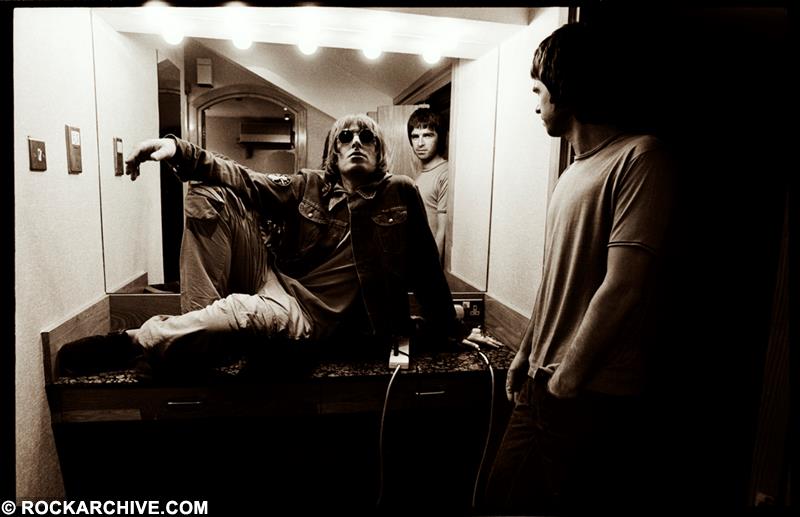 Whilst Oasis' demo 'Don't Stop…' doesn't sit at the top of their discography ranking, it's a real treat to have any new music from them at all, Music Editor Gemma Elgar writes
In the midst of a global pandemic, a surplus of artists are delving into their back catalogues for previously unreleased songs in order to lift spirits in unprecedented times. One artist hopping on this trend that was unexpected to say the least, has been Oasis. 'Don't Stop…' is an old Oasis demo that has only seen the light of day once before in a soundcheck assumed to be around 15 years ago; Noel Gallagher wrote in his tweet announcing the demo's release that he found it on an unmarked CD lying around at home.
The track is receiving high praise on social media, but I wonder whether this is genuine, or simply because we haven't heard new Oasis music in 11 years, and perhaps assumed that we never would again. 'Don't Stop…' in itself is nothing special; it heralds the same kind of melancholic hopefulness as the likes of 'Live Forever,' or perhaps more accurately 'Stop Crying Your Heart Out,' but without the same level of success. The first thing that I noticed about 'Don't Stop…' was its eery level of similarity to The Fratellis' 2018 track 'I Am That' from In Your Own Sweet Time, but this is something I doubt can be pinned as anything other than coincidence due to the songs' respective releases.
'Don't Stop…' works well as an ode to the current state of the world with its optimistic chorus: 'Don't stop being happy / Don't stop your clapping / Don't stop your laughing / Take a piece of life, it's alright / To hold back the night.' Due to the '15 years ago' assumed by Noel Gallagher, it's likely that 'Don't Stop…' was originally for Don't Believe The Truth or Dig Out Your Soul; but with the level of global uncertainty we are all currently experiencing, I for one am grateful it didn't make the cut. Maybe 'Don't Stop…' isn't the best track Oasis have ever released, but it is also by no means bad music. In fact, considering the infamous rivalry of the Gallagher brothers, it's a real treat to have new Oasis music at all, even if it's technically old.
Although some fans are taking the release of 'Don't Stop…' as a sign of a future Oasis reunion in the song's YouTube comments, Liam Gallagher's recent tweets suggest that he thinks otherwise, criticising his brother's decision to release the demo as a 'PR stunt.' Britpop legends or not, the Gallagher brothers' dynamic is clearly unchanged by the release of 'Don't Stop…' and what it means to long-serving fans. If nothing else, though, maybe we can hold out hope for more old demos to resurface.
'Don't Stop…' is available now via Big Brother Recordings Ltd
---
Why not check out:
The Influx of Lockdown Live Streams
Underrated Albums: Fleetwood Mac – Behind The Mask