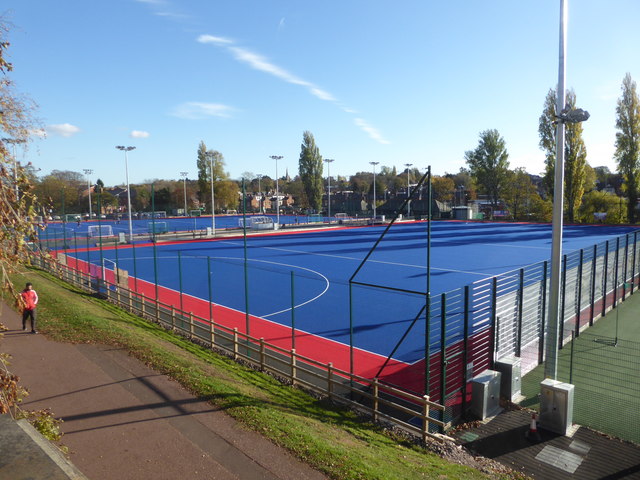 Sport Writer Roseanna Conway recaps her experiences of university sport, and why being a spectator can be just as much fun as being a player
Despite loving and playing many sports throughout my time at school, I soon learnt once arriving at university that the commitment and dedication required for sport allowed time for just one. After deliberating about which sport I would pick, I opted for hockey, trialled, got into the club and was a proud member of the University of Birmingham Hockey Club (UOBHC) for my first two years at university.
I played and trained four times a week, attended numerous weekly socials with my teammates and spent each Saturday travelling around the Midlands playing matches. When I wasn't playing hockey, I was most likely involved in a group chat, discussing matches or the latest team news. Though I decided not to live in a 'hockey house,' this was a popular option for many of my teammates. In my second year, I was elected as social secretary of the club, so spent any spare time I had organising our weekly sports night or the end of season ball. Before I knew it, university had become synonymous with hockey and it very much defined my first two years at Birmingham.
In my third year, I went abroad for the year as part of my course. Upon my return, I chose not to play hockey in my final year. With Wednesdays – a day I always associated with playing sport – now free, I decided to take the chance to watch some other sport taking place around campus. 
I have always loved watching sport and took any opportunity I could during my year abroad in Madrid to watch live sport. This included spending a Monday night at Athletico Madrid's Wanda Stadium, to watching world-class tennis at the Mutua Madrid Open Tennis championship, or Real Madrid's basketball team in the Euroleague. Yet during my time at university, I had spent so much time playing my own sport that I'd neglected the chance to watch any others.
My love of netball, a game that I had played at school but had not played since starting university, was reaffirmed after watching the women's 2s in their BUCS Wednesday fixture against Manchester. With the ball fizzing around, the balcony full of spectators, and the score soaring, I realised how much I had missed it. I decided at that point, that I would join my English Language and Linguistics society netball team. I have been playing intermural netball for my society ever since and so look forward to my weekly Thursday matches.
I spent a previous Wednesday evening on the side of the swimming pool watching the men's 1's playing in a water polo match. What a sport that is! Combining the shooting skills of handball, the ball-handling skills of netball and the speed and stamina of swimming, it was fast and so impressive. Today, I stood on the balcony in Sport and Fitness and watched the Netball 5s beat BCU 107-11. On the court beside them, the badminton team were playing an enthralling match against their Nottingham rivals. Further along, the women's volleyball team were battling in an emphatic match against Anglia Ruskin. 
I was worried that I would struggle not playing sport on a Wednesday, but I am thoroughly enjoying watching the victories and supporting the successes of other university sports players. I encourage other students, whether you're playing yourself on a Wednesday or not, to take the time to walk around campus and check out the different sports going on. 
You certainly don't have to be taking part in sporting fixtures on a Wednesday to be able to enjoy what they have to offer. Undoubtedly, BUCS Wednesdays can be enjoyed by the whole university, whether you are a player or a spectator.