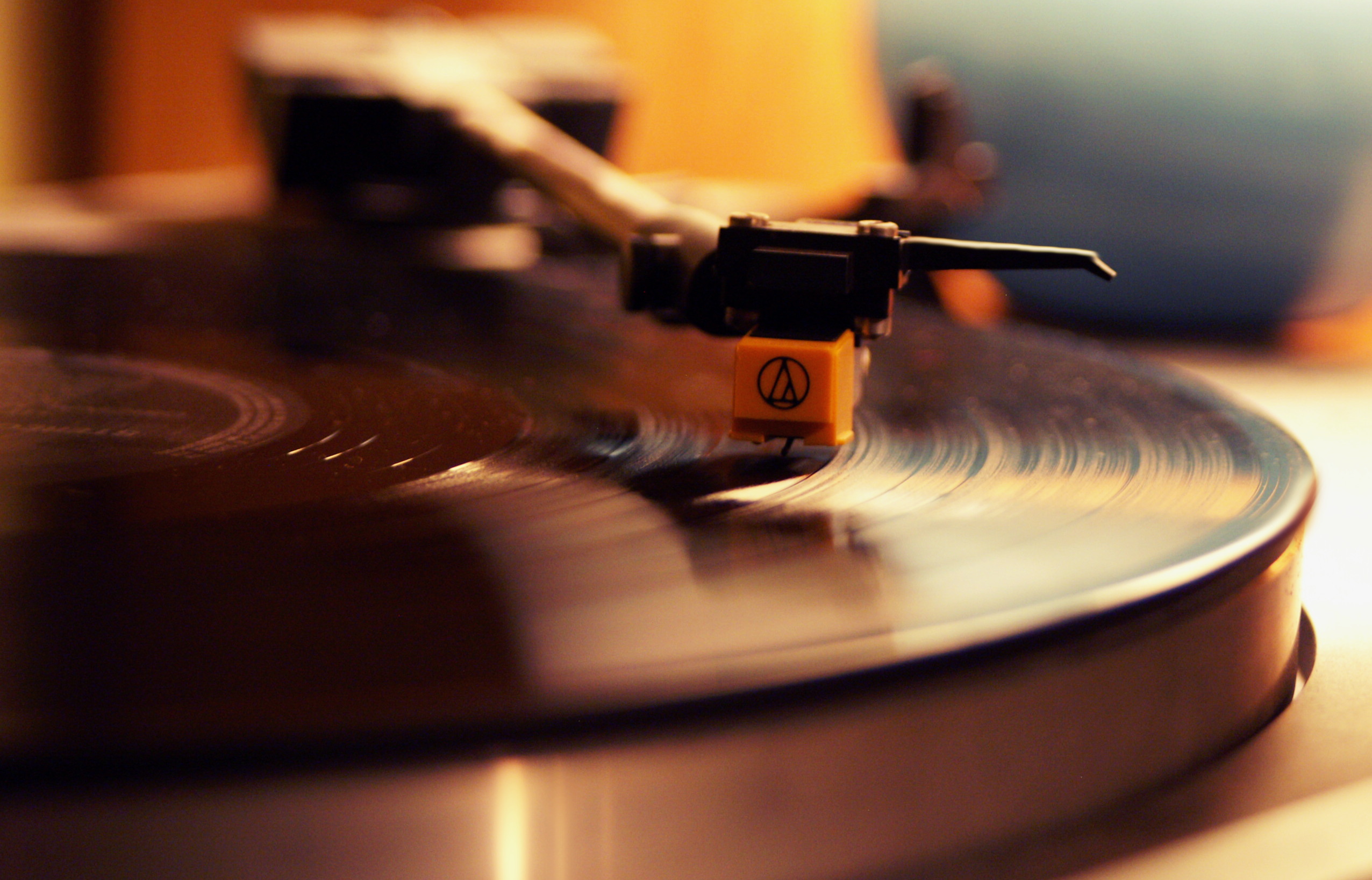 Music Critic Sammy Andrews gives her take on the albums vs playlists debate and explains the importance of appreciating an album as a coherent piece of art
Albums and playlists play a massive part in how people experience music. I have always, and will probably always, make playlists. They fit certain moods and there is something really nice about having lots of different songs that you love in one place. But albums have their own unique place in my heart. An album, to me, makes sense from beginning to end as a coherent piece of art. It is a testament to the craftsmanship of an artist that also has longevity outside of its creation. 
For me, albums have always played a huge part in my personal experience of music. I grew up in a family that loved all kinds of music and so I was always being played different albums from their favourite bands and artists. When I was 14, I started collecting vinyl records and that heightened my appreciation of the album as an art form in and of itself. Having to sit and listen to these albums from start to finish really impacted how I viewed the music. It became very apparent that the album was an entire body of work that was carefully selected and ordered to take the listener on some kind of a journey. The rise and fall of emotion, the interweaving motifs and the overall concepts are all there in an album and are all a part of what makes it so special.
To give an example of albums being cohesive concepts and works of art, David Bowie's Aladdin Sane and The Rise and Fall of Ziggy Stardust are masterpieces of musical and conceptual construction. The fictional characters that each explore are used as frequent motifs that weave throughout the songs in the album. As each song transitions into the next, the guitar patterns often bridge or repeat in differing ways as to maintain a sense of cohesion. It is a part of the reason that I think that you should listen to an album in order, at least upon a first listen. And yet, every song on these albums is so unique and special all because of the creative concept that Bowie has created. Only an album as a body of work can achieve this. 
Stepping outside of this conceptual bubble, more modern pop-stars also use the cohesive artistry of an album to redefine themselves and their sound. Taylor Swift's albums all stand as examples of albums being cohesive concepts. Though her's are less abstract and artistic pieces, each of her albums throughout her career has had a very distinct sound and aesthetic, meaning that each of her eras have been instantly recognisable. The transition from the pop fuelled, polaroid-clad and pastel vitality of 1989 contrasted with the black and white, snake covered edginess of Reputation displays this brilliantly. The album is a chance for an artist to create personas and concepts, but also to redefine themselves and their sound in a cohesive form that will become memorable.
I am more likely to become invested in an album; in its peaks and falls, its ideas and its overall sound. But I think there is also something to be said about the timelessness of an album. Iconic albums are iconic for a reason. From The Beatles to Joy Division, when those artists' names are said, specific album artwork pops into your head. These images of specific album artworks are so inherently bound into popular culture, and I think this is because of the longevity of the album as a form. Its overall creative potential is so unique and is what makes it so special.
This is not to say that playlists do not have their place. I find so much joy in making playlists. There is something special about personally curating lots of songs that you love into one place and listening to them in that space. I have dozens of playlists all dedicated to very specific moods and emotions, and more often than not you will find me listening to one of them on shuffle. In all honesty, I probably listen to playlists more often than albums themselves. I make them for my friends and vice versa, and there is definitely something really lovely about the personalised element of playlists. This is something that an album never quite achieves.
Yet, whilst I will always make playlists, there is something about an album that I gravitate more emotionally towards. I remember my first physical album being a CD copy of McFly's Motion in the Ocean and the memory of that is something that really resonates with me. Nonetheless, if we fast forward to me now, I found myself listening to three or four new albums a day in lockdown to keep a sense of sanity. Albums hold the power to transport me to specific times of my life and remind me of certain people and places. For a music lover, an album is the perfect combination of a coherent piece of art that musically makes sense together, and a testament to an artist's creativity. But albums also have lives outside of just their music, they have the ability to live on as cultural phenomenons, and I think this is what makes them so special as an art form.  
---
You Might Also Like:
Black History Month: Celebrating Black Artists