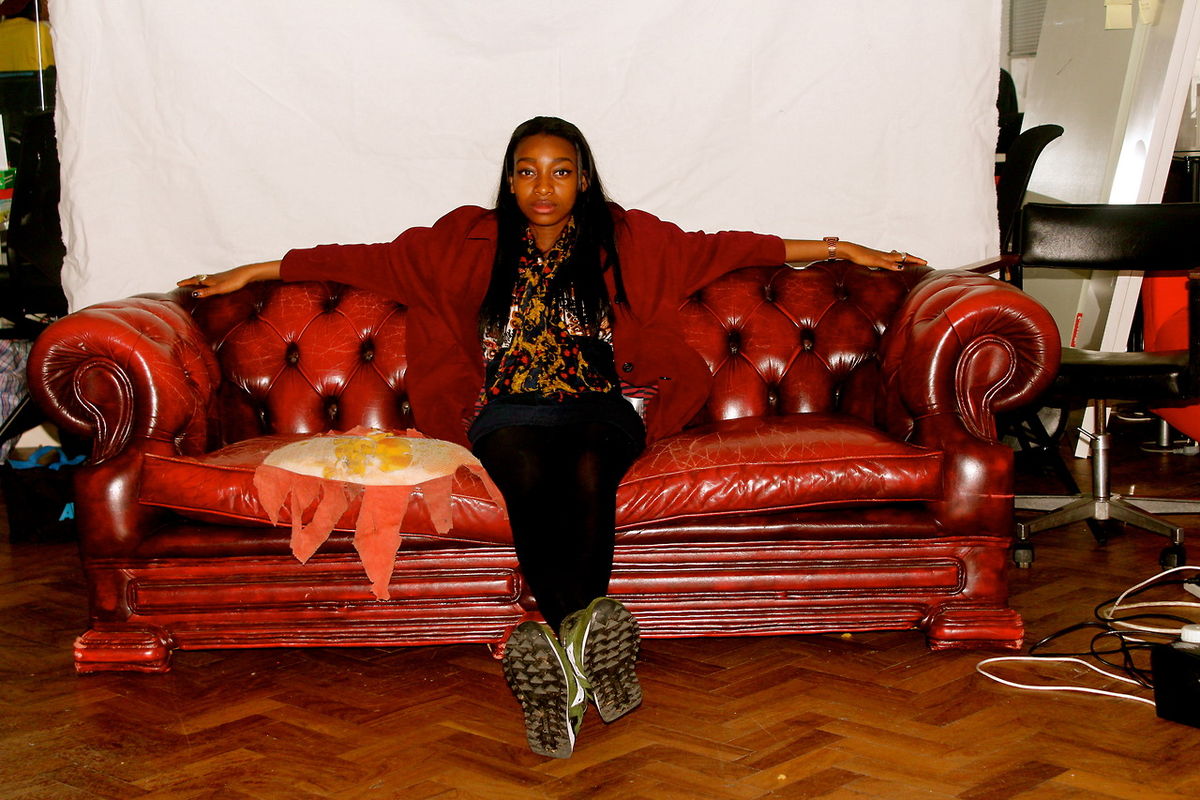 To celebrate Black History Month, Redbrick's Music Critics came together to write about some of the Black artists that they believe have made, and are making, substantial and noteworthy contributions to the music industry
The music scene is a place of collaboration, art, talent and hope. Many genre-defining moments from the origins of Rhythm and Blues, Soul and Jazz to Funk, Disco and Hip-Hop are undeniably due to the influences of Black artists from the earliest days of music that continue into the present. To celebrate Black History Month, Redbrick's Music Critics came together to write about some of the Black artists that they believe have made, and are making, substantial and noteworthy contributions to the music industry.
---
Joan Armatrading
One of the many functions of Black History Month is to act as a period of reflection for the events that, as a result of the diminished attention they received at the time, deserve subsequent reappraisal. While the moment I refer to here is well known, it bears acknowledgement for how significant a landmark it was. In 1975, Ronnie Scott's, the legendary Soho jazz club, branched out by allowing a non-jazz musician to perform in the downstairs room for the first time in the club's history. This artist was the now highly influential Joan Armatrading. Joan's songwriting was both emotive and endearing in such a way that the music had a comforting and homely aesthetic. Meanwhile her subtle nods to jazz, within her folk and pop compositions, provided her with the suitable credentials to fulfill this historic moment. The year following this appearance saw Joan release her third studio album. This self-titled record is now revered as a classic singer-songwriter release of the 1970's, not least due to 'Love and Affection', Joan's most notable single to date. For those unfamiliar with Joan Armatrading, this record is the place to start and will most likely open the door to an ever-growing discography which now spans five decades.  
Benjamin Forsdick
---
Nat King Cole
Nat King Cole (Nathaniel Adams Cole) is, for obvious reasons, a household name, and it felt criminal not to mention him in this article. As well as his musical accomplishments, Nat King Cole was the first African-American man to host a variety TV show in 1956 with The Nat King Cole Show, blazing the trail in more industry than one. His music often featured the accompaniment of a string orchestra, and with his beautifully smooth vocals, I challenge anyone not to swoon at tracks like 'When I Fall In Love' or 'The Christmas Song' – with an easy-listening voice such as his, it's unsurprising that Nat King Cole has become one of the staple voices of Christmastime. A dabbler in many genres, 'Send For Me' dips its toes in classic rock and roll, 'Ramblin' Rose' has a flavour of country, and 'L-O-V-E', his top track on Spotify, is about as 1960s pop as it gets. But Nat King Cole always stayed true to his jazz roots, releasing After Midnight in 1956 in which he alludes to his time in the first Jazz at the Philharmonic concerts in the mid 1940s. Nat King Cole is a man whose musical contributions span such a range of the genre spectrum, it's impossible not to acknowledge him as an incredible, and exceptionally influential, artist.
Gemma Elgar
---
Marvin Gaye
Recently, an isolated clip of Marvin Gaye's vocals on his 1968 Motown hit 'I Heard It Through the Grape Vine' went viral on Twitter, reawakening awe in popular culture. For me, it was a reminder of the pure soul that Gaye reverberated with every ounce of his being. At the time, it was Motown's greatest hit of the decade, but for Gaye, it represented new creative freedom. Due to this, and other, singles' success, Gaye was able to move outside Motown's commercial imperatives and create music that, in his words, 'would reach the souls of people. I wanted them to take a look at what was happening in the world.' Thus, his movement away from R&B pop to soulful reflection on the troubling times of the 1970s – dominated by civil rights movement, Vietnam and police brutality – is manifested in his seminal album What's Going On. This turn towards a more serious tone is also widely seen as caused by the tragic death of Tammi Terrell, one of his frequent collaborators (see classic bops 'You're All I Need To Get By', 'Ain't No Moutain High Enough' and 'Ain't Nothing Like The Real Thing'), of brain cancer at 24. Gaye pours all this emotion and more into What's Going On, drawing together the finest musicians of the day, and you can hear it; the impression of a generation scorned and betrayed comes across and resonates beyond its years. It is no surprise, then, that in the newest addition of The Rolling Stone's 500 Greatest Albums of All Time, What's Going On takes its rightful top spot.
Lauren Ramsden
---
Lauryn Hill
Simply put, Lauryn Hill is a musical powerhouse. Coming from an extremely successful band in the Fugees and forging her own path, to releasing the album of a generation in The Miseducation of Lauryn Hill, the term impressive is an understatement. Hill's creative genius is undeniable but her talent speaks for itself. Her incredible singing voice paired with her formidable rapping skills exemplify a versatility that is rare. Even rarer is creating a perfect, no-skip album that is musical bliss from start to finish. The Miseducation of Lauryn Hill not only survives the test of time, it transcends it. 22 years later, the album is still incredibly popular, influencing and inspiring so many of the voices we hear regularly today. 
Hill had a point to prove in releasing a solo album away from the expectations of the Fugees and out of the shadow of Wyclef Jean and my word did she prove it. She faced adversity and fought to secure the respected position she was in to be able to release that album and cement her impressive mark on the music industry. Although release of music since Miseducation has been sparing and sporadic, that album alone is emblematic of the icon that is, Ms. Lauryn Hill.
Bethany-Jo O'Neill
---
Lizzo
What I enjoy most about Lizzo's music and performances is the sheer level of intense energy and passion that goes into everything she does. Each track is special, she puts a piece of her soul into every aspect of her music. Lizzo has become a spokeswoman for self-love and acceptance; she is at the frontline of female empowerment and does so with grace. Her music reminds people that beauty is not a set concept and we are to embrace ourselves for what we are. There is a sincerity to her music that is moving. Lizzo's personality radiates throughout her music and it is felt by everyone who listens to it – it is the type of feel-good music you cannot help but dance to. Lizzo's star quality is intense and infectious. Music that helps people to find their inner strength is truly special and an art form in itself – it deserves to be celebrated. That is exactly why Lizzo and other artists alike should be recognized and praised for their contribution to not only music but to society.
Ffion Haf
---
Otis Redding
The sad reality of music is often music which goes unheard or remains unmade. Otis Redding was only 26 when he died in a tragic airplane accident but had already established himself as one of the greatest songwriters and blues singers of all time. The first thing that sticks out on an Otis Redding track is his voice. It powerfully cuts through on all his songs but somehow retains a delicate softness which allows him to convey so much passion and emotion. It's how in '(Sittin' On) The Dock of the Bay' he conjures up the image of a man sorrowfully sitting and wasting away his days. Or how in 'Cigarettes and Coffee' he makes us feel the love he holds, begging at the end for time to slow down and allow him 'just one more cigarette'. However, Redding was not simply an incredible soul singer, he was also a hugely successful song writer. His original 'Respect' was brilliantly reworked by Aretha Franklin into the famous female anthem.
 Such was the suddenness of his passing that Redding never actually heard the finished version of his most famous track ('The Dock of the Bay'), as revealed by his writing partner Steve 'The Colonel' Cropper, making him the first post-humous number one artist in history. The true genius of Redding comes across on the track 'Try a Little Tenderness'. The song slowly gathers and builds into one of the best climaxes in musical history. The instrumentalization is superb and supports the singers voice beautifully. Despite the tragedy of his young death, and the music Redding never got the chance to make, some satisfaction can be found in his legacy, which has lasted far beyond his years. His performance at Monterey Pop, recorded in 1967, is something I would recommend to everyone and truly demonstrates Redding's brilliance and passion. 
Robbie Hawken
---
Little Simz
Hailing from Islington, 26 year old Simbiatu 'Simbi' Abisola Abiola Ajikawo, AKA Little Simz, has already made a sizeable imprint on the UK hip-hop scene. With a Mercury Prize nomination, an evening slot at last year's Glastonbury Festival, and a string of  collaborations with high profile artists such as Gorillaz, Alt-J and Michael Kiwanuka,  Simz has deservedly gained increasing critical attention over the past two years. Utilising lightning fast flows (see 'Venom' and 'Offence'), bitingly sharp lyricism and  soulful and richly percussive beats that set her music apart from any other UK MC, the talent of Little Simz is above and beyond a great number of her contemporaries. With  2019's GREY area representing the culmination of her artistic journey so far through its captivating blend of sounds and styles, as well as two other studio LPs and numerous EPs and mixtapes under her belt, the future of Little Simz is undoubtedly one of the  brightest in all of UK hip-hop. Frankly, there is no excuse for Simz not to be on your  radar, and if she still isn't, tracks such as 'Wings', 'Dead Body' and 'Selfish' are the  perfect introduction to one of the UK's most exciting rising stars. With an already impressive discography and a reputation as an enthralling live performer, the 2020s are  Simz's for the taking.
Cameron Milner
---
Jorja Smith
'I'm not going to do a song just because it's with Drake.' The majority of musical artists today would immediately seize at the opportunity to work with such a big name; however, when the then up-and-coming singer-songwriter Jorja Smith was offered her big break from the 'Godfather of Spotify', she simply turned it down. Why? Because she 'didn't get the song.' A few months later, after splitting up with her boyfriend, she decided to take up the collaboration, because she 'listened back to the song and understood it.' In a world where popular music is now dominated by mainstream artists churning out as many vapid, catchy tunes as possible in order to climb up to the top of the charts, Smith's attitude to the art is refreshing to see and, of course, hear.
Rather than succumb to the vacuity of the industry, she has maintained a clear, unique focus on authentic music that acknowledges a range of social issues. For example, her debut album 'Lost and Found' features poignantly crafted songs such as 'Blue Lights', which explores the harmful stereotypes bombarded on men in her local hometown of Walsall, and 'Lifeboats (Freestyle), which provides a political commentary on economic inequality using lyrical metaphors. Even after winning the Brit Critic's Choice Award in 2018, Smith has continued to use her powerful voice, filled with soul, to raise awareness for ongoing social justice issues, such as her most recent single 'By Any Means', which pays tribute to the recent Black Lives Matter Movement. Whatever she chooses to release in the future will be just as inspirational, because she writes music that has meaning and is part of her own genre- Jorja Smith.
Jasmine Sandhar
---
FKA Twigs
FKA Twigs, born Tahliah Debrett Barnett, is a force of nature. She has been making music since 2012 in a style that I would describe as dark, ethereal RnB. I first came across Twigs in 2014 with the release of her album LP1, an album that went on to be nominated for the Mercury prize that same year. Upon first listen, I remember being struck by her soaring soprano vocal stylings on tracks such as 'Video Girl', 'Hours' and 'Two Weeks'. These songs later went on to become some of my favourite Twigs tracks of all time. However, in my opinion, her best album came along last year in 2019 with the release of MAGDALENE.
MAGDALENE is an album that dives into themes of femininity, vulnerability, relationships and heartbreak. It transcends the classical confines of musical genre, including elements of RnB, trap, art-pop, avant-garde and electronic, and was universally well-received by music critics at the time of its release. For this album's visuals, Twigs decided to master the art of pole dancing. As an already highly skilled dancer, Twigs' performances were already visually unique and beautiful, but this newly refined skill has added another layer of divinity that particularly suits the aesthetics and mood of this current album's era. I would especially recommend the video for 'cellophane', in which this skill comes to life in an unsettling yet astonishing way. When MAGDALENE failed to make the shortlist for this year's Mercury prize, many questioned (especially within the wider context of the conversation surrounding Black Lives Matter) why no women of colour, particularly Black women, were nominated for the award. Personally, I felt that MAGDALENE at least deserved to be shortlisted, and was firmly in my top 5 albums of 2019. FKA Twigs, despite already having an excellent discography under her belt, is just getting started. Her music and visuals feel new, exciting and there are no signs that she's slowing down. She is certainly a Black British artist who deserves to be celebrated, and I hope we begin to see her gain more and more recognition for her amazing work.
Minette Life
---
Kamasi Washington
When I started this piece, I intended to write about jazz legend Miles Davis. However, while Davis' contributions to art are timeless, I felt that celebrating the work of an artist long gone felt contradictory to the celebratory element of Black History Month in music. Just because black culture has been so important in the past, doesn't mean it isn't thriving now. Additionally, we currently live in a true Renaissance for jazz – arguably at its most popular now since the classic period of the 1970's. The popularity of the movement is credited in no small part to the immeasurable contributions of Kamasi Washngton. Rising to fame for his contributions to Kendrick Lamar's modern epic To Pimp a Butterfly, Kamasi has since released a number of critically acclaimed projects under his own name which have cemented him as one of the most prodigal acts in modern jazz.
The appeal of Washington's sound is the sheer grandiosity of it. Taking elements from cosmic giants like Sun Ra and modernising them to create a sound that is distinctly his own. Kamasi Washington will blend acoustic and electric instrumentation with full choirs and orchestras – resulting in a scale few artists old or new have ever matched. On top of this Washington provides content in no small measure with both of his major label studio albums (2015's The Epic and 2018's Heaven and Earth) clocking in at over two hours in length, yet somehow avoid having any weak tracks. I had the privilege of seeing Washington live in 2019 and meeting him after the show, where he provided one of the greatest live shows I've ever seen. To put it simply, in channelling much of John Coltrane's influence and presenting it as something new, Kamasi Washington is a stellar example of the modern jazz movement and black culture in the 21st century.
Dylan Lucas
---
Tierra Whack
Whack is one of the best creatives in the game right now. I say creative instead of musician because as well as being a brilliant rapper and singer she's an artist, a world-builder, a surrealist, and about a hundred other things that make her 2018 debut album Whack World a singular sight to behold. The 15 minute long visual album is a burst of colour and imagination inspired by everything from her hometown of Philadelphia to Dr Suess to her allergy of insects to other concepts she has seemingly plucked out of thin air. From serious stories over entrancing beats to light and delicate, even fanciful tracks, both her sound and lyrical content move between emotional poles while remaining entirely focused, creating the perfect atmosphere for any given song. Since the album, Whack has worked with the likes of Alicia Keys, Lil Yachty, and Flying Lotus, not to mention Beyoncé, her talent clearly getting recognition it deserves. What's next for Whack is a mystery to us all but undoubtedly something to look forward to.
Sarah Mawson
---
You Might Also Like
The Best and Worst Song Covers
The Beauty of NPR's Tiny Dest Concerts in Five Top Performances
Redbrick Meets: Bastille
Essential Albums: GZA – Liquid Swords