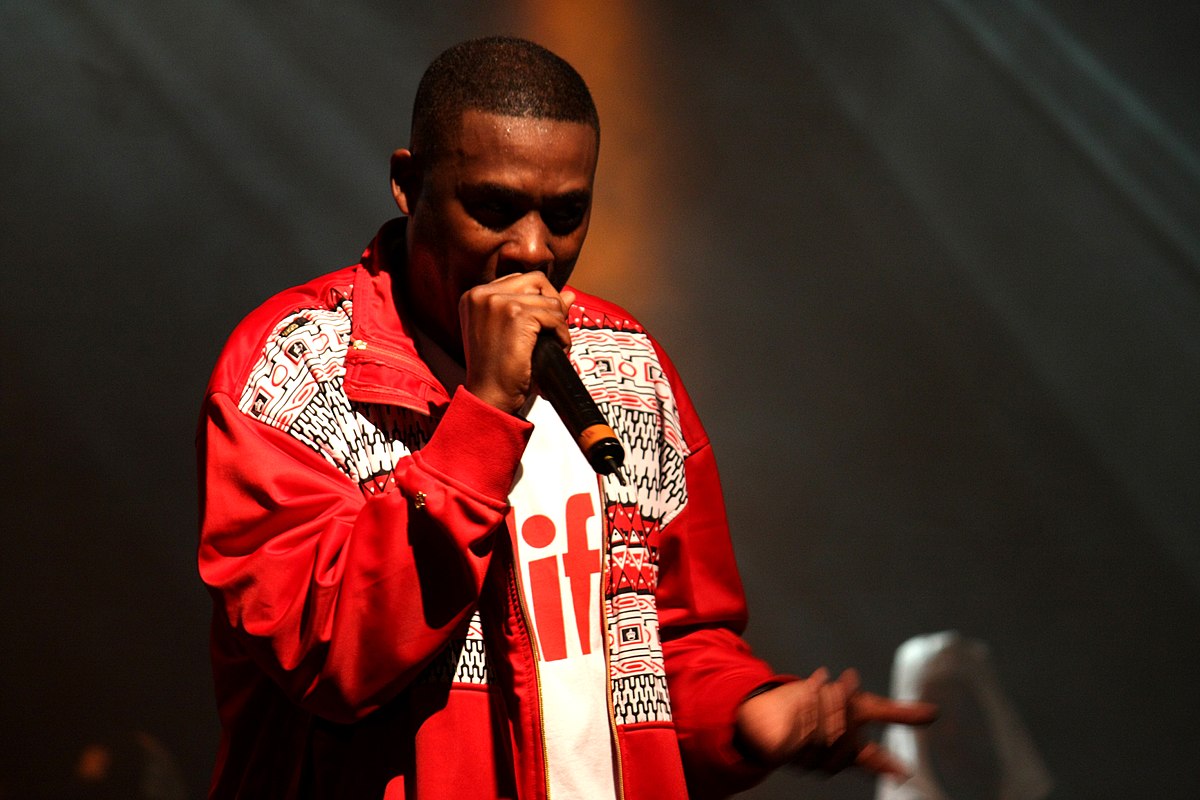 In advance of its 25th anniversary, Music Critic Ben Forsdick writes his praise of Liquid Swords, a standout '90s release from GZA
In 2020, GZA's seminal Liquid Swords will celebrate its 25th birthday, an occasion that was supposed to be marked by a UK tour from the legendary Wu-Tang original. This tour is now sadly rescheduled for March due to the postponement of most live music as a result of the ongoing pandemic. In its absence, it seems only fitting to look back at one of the most significant releases of the '90s, as we slowly approach the official anniversary date of November 7th. Liquid Swords did not receive widespread acclaim upon initial release, but as the years have passed, the album's impact has grown to become ever-present, wide-reaching and rightly acknowledged within critical and cultural circles as a major moment for '90s hip hop.
To understand Liquid Swords fully, one has to appreciate the prolificacy of rap music in America in 1995. By this time in the genre's genealogy, New York and Los Angeles were well established as breeding grounds for talented artists; and the growth of the genre sparked wider appreciation of other regional scenes. Philadelphia, Houston, Atlanta and Memphis were all producing distinctive sounds which contributed to hip-hop greater dictating the direction of music culture within America. As the genre grew in both the mainstream and underground, the artists making noises within hip-hop were expanding sonic territories. This cannot be greater exemplified than in New York. One can see this through the proficiently produced music of Digable Planets and A Tribe Called Quest, both of which majorly influenced the emergence of jazz rap as a subgenre, without which the music of more recent artists like Blu & Exile and Kendrick Lamar would be virtually impossible to imagine.
However, for many, the collective that best defined East Coast hip-hop during the decade was Staten Island's Wu-Tang Clan. The nine-piece's forward thinking take on the genre was so effortlessly portrayed on Enter the Wu-Tang (36 Chambers), that the record understandably gained sufficient longevity in order to regularly feature on 'albums of all time' lists. This debut saw each members' personalities and technical abilities gain them widespread praise as the New York scene went from strength to strength. More than a collective, the group can be viewed as something of a project, in that each member was additionally working on solo material, but material that heavily collaborated with other members. For example, ODB's debut record features RZAs production from back to front. Only a handful of months following this release, RZA achieved the same alongside GZA.
This brings us to Liquid Swords. With RZA's production and guest features from several Wu-Tang members, Liquid Swords runs in a similar way to other Wu-Tang releases. However, GZA acts as a centerpiece, with whom all collaborators interact. To an extent, the sonic territories that GZA explores are an extension of those heard on Wu-Tang's debut. The martial arts theming is even stronger on this record than on 36 Chambers. The album is contextually unified by samples taken from the martial arts film Shogun Assassin. RZA's use of these samples is so apparent throughout that the record has a cinematic quality, from which listeners can easily creative narratives that may not even exist.
The album's title interpolates the name of another martial arts film entitled 'Legend of the Liquid Sword,' during which there is this idea of a sword so sharp that it may decapitate someone without removing the head from the body, so as to sit unattached upon the victim's shoulders. GZA has stated that the album is 'called Liquid Swords because the tongue is symbolic to the sword,' which is as fitting a description as any for this album. GZA's flows are seamless and the work is resultantly a consistently cohesive listen. This is further supported by the smoothest of mixing and production from RZA, whose beats allow GZA to completely unify this collection of tracks. This is all before the addition of several Wu-Tang members, who each add a new character or expression to the mixes.
The record opens with the title track, one of GZA's more braggadocios performances. In only two verses, he opens up a world of colourful imagery that is immensely vivid. We hear lyrics that suitably compares his flows to 'blood on a murder scene,' as if to say that the words ooze out of him with little to no resistance. The hook on this track is excellent too and this displays another great asset of Liquid Swords. This album is catchy throughout with strong choruses shared between GZA and collaborators. Cuts like 'Swordsman' and 'Living in the word' are instant and have singable qualities to them, yet the accessibility of the record works solely to its advantage. The track 'Cold World' sees a hook that is an adjusted version of the Stevie Wonder track 'Rocket Love', yet its inclusion is once again seamless. It is rare that an album is able to progress from track to track in the way that Liquid Swords does. The track listing is meticulously constructed with no awkwardness in relation to the ordering of these 13 songs.
While being a solo record, GZA is anything but egotistical with regards to the construction of these tracks, allowing other Wu-Tang members to play significant parts within certain songs. The closer 'B.I.B.L.E.' is entirely performed by Killah Priest, who subsequently placed an altered version on his own debut record. Lyrically, this track critiques religion and is characteristically philosophical in the way that many Wu-Tang releases are. Method Man's verse on 'Shadowboxin' is another stand out feature, with the track detailing Wu-Tang's monopoly over East Coast hip-hop. GZA's verse features a hilarious bar about how weak other rappers were when he was growing up, stating that he would 'round 'em off to the nearest third', i.e. cut their heads off, thus reducing a body by a third. The martial arts references are lyrical as well as musical and this bar is an example of how GZA worked with the mixes to create verses that snuggly fit into every instrumental he raps over. Likewise, while GZA does talk of how inferior many artists were to him when growing up, 'Labels' sees him warn these younger rappers of the dangers of record label exploitation. The track essentially runs as a one verse song, yet GZA extracts so much detail from this verse. Cuts to feature only one verse were not uncommon at the time; Q-Tip's single verse on The Low End Theory track 'What?" would be a prime example. The single verse on 'Labels' is yet another testament to the rapper's versatility. Liquid Swords is almost an hour in length, but the runtime appears significantly shorter due to the uncompromising smoothness of the album.
While traditionally viewed as a producer more than a rapper, RZA does perform lyrically on this record. 'I Gotcha Back' is one of many examples where he contributes to a hook which is subsequently one of the record's catchiest. RZA's sole verse on Liquid Swords comes on the track '4th Chamber' and it would be scandalous not to spend some time discussing what is undoubtedly one of GZA's most well-known tracks. Several Wu-Tang members are on the album's seventh cut and each verse trades off effortlessly from the last. Picking a best performer would be near impossible but, if forced to, Ghostface Killah's opening verse stands out as one of the best on the record. The production on this track is heavy and this is what RZA does best. Wu-Tang were always considered to be a hardcore hip-hop group and 36 Chambers proved this. What is admirable on Liquid Swords is RZA's ability to create this smooth and silky set of beats, without completely eliminating the heaviness within the production. 'Gold' is another track here that has a fiery and hard-hitting beat, over which GZA goes into quite some detail about US drug culture in the '90s.
'Duel of the Iron Mic' is another standout track and once again the beat from RZA is a talking point. The mix is built around a clean and crisp piano lead, a sonic signpost that carries into the following track 'Living in the World Today,' which sees the introduction of brass to give further texture to the piece. 'Duel of the Iron Mic' is where GZA references the liquid natures of the record most prominently. The liquid now takes on the form of ink in reference to GZA's pen game. ODB delivers a one bar chorus that compliments the complexity of the verses and once again, the music feels as though everything fits perfectly, with no waste or filler.
The record remains a standout '90s release to this day and it is a great shame that UK audiences will have to wait until next year in order to hear the record performed live and in full. Many fans will prefer 36 Chambers, Wu-Tang Forever, or even other solo records from the collective. All of these records are worth listening to as each member brings a new sound when in control of a record. Liquid Swords is one of the more accessible ones. It is not overtly revolutionary or game-changing in the way that certain albums were at the time; but it is a solid release. It all comes together on this record into something of a masterclass from one of the genre's greats. So, let's leave it there and say that Liquid Swords is GZA, RZA and collaborators doing what they do best.
Liquid Swords is available via Geffen Recordings Inc.
---
You Might Also Like:
The Best and Worst Song Covers
Album Review: Marilyn Manson – We Are Chaos
A Press Conference for Still Woozy on the Release of New Single – BS
Album Review: Halsey – BADLANDS (Live at Webster Hall)