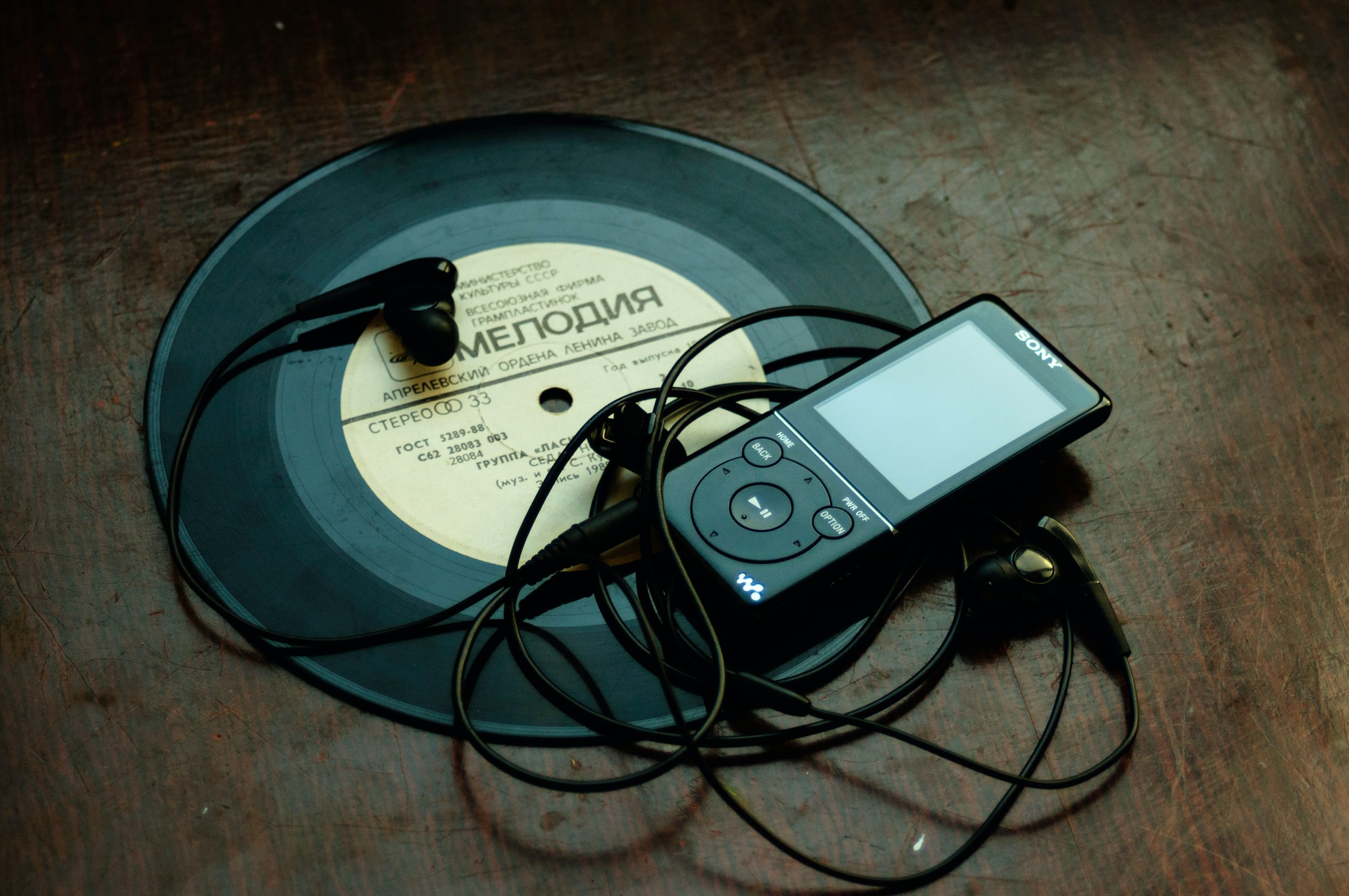 We ask the Redbrick Music critics for the best and worst covers of all time and receive some stunning entries and some which are truly painful to the ear
Following on from Biffy Clyro's cringe-worthy cover of Cardi B and Megan Thee Stallion's 'WAP', we asked the Redbrick Music writers for their best and worst cover songs of all time, and they gave us some truly great covers and some truly shocking ones too.
---
Cameron Milner: 
Best: Parra for Cuva ft. Anna Naklab: 'Wicked Games'
An electronica inspired take on the Chris Isaak classic, German DJ Producer Parra for Cuva's cover of 'Wicked Game' is a slick rework that conjures a moment of blissful escapism. The guitar loop around which the track is built helps to retain a strong sense of the original track's identity, yet everything else about Parra for Cuva's rendition feels fresh and revitalising. The track's production infuses a genuine warmth into the song, which is aided by an instrumental that progresses with each verse as more instruments are added into the mix alongside the bouncing electronic beats and light drums which form the song's foundation. However, the track's greatest strength lies in its outstanding combination of instrumental and vocals. Unlike many DJ/Producer/Vocalist combos, it's evident that Anna Naklab's vocals haven't just been lazily slotted alongside a previously recorded instrumental, as on 'Wicked Games' Naklab's enchanting vocals float beautifully over the top of Parra for Cuva's instrumental which fades away or swells in response to precise moments of the vocal delivery. Ultimately, every part of this multi-faceted track excels on every level, and this outstanding combination of producer and vocalist is why Parra for Cuva's cover of 'Wicked Game' deserves to be recognised as one of the very best.
Worst: Limp Bizkit: 'Faith'
Looking for a redeeming feature in Limp Bizkit's ear splitting cover of George Michael's 'Faith' is like searching for a needle in a haystack. Appearing on their 1997 debut album, Three Dollar Bill, Y'all $, Limp Bizkit's take on 'Faith' rips away the slick 80s sheen of the original and replaces it with the insufferable shrieks of Frontman Fred Durst, who would go onto become the poster boy for the testosterone fueled nu-metal of the late 90s/ early 2000s. Utilising a sang verse/screamed chorus structure, the track successfully manages to tear away any real sense of melody that the original capitalised on and substitutes it for ridiculously over the top vocals and tinny production. As if the previous two minutes weren't enough of an audio assault, the track's breakdown in its final moments converges into a cacophony of turntable scratching and head scratching vocal 'harmonies' which leave the listener with no other option but to miserably reflect on the torturous past two and a half minutes of their lives. Limp Bizkit's 'Faith' is a stagnant remnant of the very worst of 90s music, and a cover to be avoided at all costs.
Ben Forsdick:
Best: Big Black: 'The Model' 
Steve Albini can do no wrong, or at least he could do no wrong when fronting Big Black. It was such a bold move to cover Kraftwerk, of all bands. Big Black were a punk and noise band and their sophomore record 'Song's about F***ing' was a grimy and industrial set of tracks. Somehow, the inclusion of this Kraftwerk cover sounds like it was written by Big Black. It integrates so well into the track-listing, with Albini translating the original German lyrics into English and condensing them into two verses. The guitar tones are thick and Steve's vocals are sinister and moody throughout. The hammer-like drum machine is perhaps where the link between Big Black's punk and Schneider and Hütter's Electronic and Krautrock music lies. While the two versions are sonically different, they are exact in terms of production and construction. Most admirable is that Big Black ever took this cover on in the first place. So much could have gone wrong, but it came together to become a truly unique example of performing a cover in such a way that it is sufficiently different but not altered to the point when the cover possesses credentials that are undeserved.
Worst: Five Finger Death Punch: 'House of the Rising Sun'
There is an art to successfully covering another artist, which is harder to perfect than many would think. However, the worst covers are not the ones that are musically incoherent, but the ones that should never have existed in the first place. Why did Five Finger Death Punch do this? How did no one suggest otherwise? Besides making near to no sense to write a groove metal version of this traditional song, the performances are anything but flattering. Ivan Moody's vocals flirt between oddly emotive in the introduction and downright hilarious as the song nears a conclusion, mostly due to how over the top everything is. This track is what happens when an artist unironically turns everything up to 11. Perhaps a more charitable person would laugh this track off as a bit of fun, but the subsequent guitar solo destroys any hope that the band are performing one big joke that only they know about, because it is absolutely unbearable. Then there are the altered lyrics which are going untouched in this review, mostly for the collective sanity of all listeners. Fair enough to the band for having a go, but this cover was a catastrophe waiting to happen.
Robbie Hawken:
Best: Kasabian: 'Pictures of Matchstick Men'
One afternoon on a long drive with my Mum I proudly played her 'Pictures of Matchstick Men' by Kasabian, feeling very good about myself for finding a relatively unknown song by one of my favourite artists. Suddenly, my Mum exclaims: 'Robbie, are you a big fan of Status Quo now?'. After a brief conversation, I was crushed to discover that my new song was in fact an original of one of the least cool bands of all time. However, this got me thinking. A feature of some of the best covers is the fact that we, the listener, do not know that they are covers. The best covers often take on a life of their own and become the hit the original may never have been, or give new life to a song from decades ago. Kasabian's cover is a perfect example of this. It reworks the originals guitar melody, which is rather grating in comparison, and replace its sloppy wah-wah guitar with a much more pleasing synth in the background. The cover's chorus also has far greater impact due to the distinctive vocals of Kasabian's lead singers who create pleasing harmonies. Although elements of the original are recognisable in the cover, it is positively reworked leaving the original in its wake and overall creating a far superior song.
Worst: Fall Out Boy ft. John Mayer : 'Beat It' 
Fall Out Boy have somewhat made a name for themselves in creating terrible covers, as two of their efforts make the Standards '15 Worst Covers of All Time' list. However, their cover of the Micheal Jackson classic 'Beat It' was clearly missed by these writers. All the nuance and subtlty of the original is truly lost in this cover. It is replaced by needlessly distorted guitar and an over use of cymbals which makes the song sound crowded and drowns out vocals. Speaking of vocals, those of Patrick Stump are truly no match for Jackson's which made the original the hit it is. Trying to compete with Jackson vocally makes this a very strange choice to cover, as you are very unlikely to live up to the original. The 3:49 of this cover often feels like an eternity though this is a minute shorter than the original. All of this leads me to the bigger question; who is letting Fall Out Boy do these terrible versions? Someone sensible needs to tell them to stick to what they do best: not covers. The fact that John Mayer, one of my favourite artists of all time, was involved in this song makes this song hurt even more. Although his amazing solo is a redeeming feature, it could not possibly go far enough to save this song. Similarly, the needless inclusion of two great comic actors Donald Faison (Turk from Scrubs) and Tony Hale (Buster in Arrested Development)  in the video simply adds insult to injury.
Kyle Moffat: 
Best: James Arthur: 'Impossible' 
Now the original version by Shontelle is great, but I prefer James Arthur's version of 'Impossible'. The singer debuted his cover of the pop song in the X-Factor finals back in 2012. He went on to win that series of the show and the cover has become one of his biggest hits! So, what does James Arthur do differently in his cover? To be honest, his 'Impossible' cover is not drastically different to the original. He maintains the same lyrics and thus the same message is applied. However, the pace and tone of his performance differ from that of Shontelle. What the cover does is slow down the song's pace. Doing this adds emotional depth to the lyrics, with every line carrying additional weight. It now works much more as a ballad, telling the story about how love can cause pain in a grittier way. This is reinforced by how James Arthur sings, as he exclaims many of the lines to register the emotional damage heartbreak can do to a person. James Arthur's masculine voice additionally contributes to the song's delivery, editing the single in a way that Shontelle could not.
Worst: Marilyn Manson – 'Sweet Dreams (Are Made Of This)' 
My first encounter with Marilyn Manson was oddly through Family Guy. I did not make much of him, but figured he was not your stereotypical popstar or rapper. When I first listened to his cover of 'Sweet Dreams (Are Made Of This),' this was obvious. What do you think of when you listen to the original by Eurythmics? You would say it is a fun, cheesy, 80's pop song, right? These factors have contributed to its success, as well as being used for many vines, and for the best scene in X-Men Apocalypse. Now if you are to listen to Manson's version, you have bitter nightmares rather than Sweet Dreams. The song focuses particularly on 'abusing' and 'being abused' rather than the joy of the original. Manson's cover is not necessarily a bad standalone song, but as a cover it is odd. It takes everything that makes the original fantastic and completely alters the formula, including the addition of screaming some lyrics. This song works best as a cheesy, joyous piece rather than an unsettling horror. Add to this a strange music video and we have a cover that unnecessarily disturbs me.
Dylan Lucas:
Best: Brad Mehldau: 'Exit Music (For a Film)'
A good cover version is one which captures the essence of the original version, without just copying it to the point where you wonder why you'd not simply listen to the original. Brad Mehldau masters this with his cover of 'Exit Music (For a Film)', originally a part of Radiohead's legendary OK Computer. Particularly, this article refers to the live variation from Mehldau's The Art of the Trio 4: Back at The Vanguard. The cover is so recognisably the original despite the piano playing both guitar melody and standing in place for Thom Yorke's vocals and this continues for the majority for the original's run time, creating the very same sense of dread that defined the Oxford groups classic. However, where 'Exit Music (For a Film)' once exploded into crescendo in 1997, in 1999 it explodes into jazz improv frenzy. Notably, Jorje Rossy's drum performance goes toe-to-toe with Phillip Selway's original and arguably outmatches him, providing a composition with so much more energy than you'd ever expect from a song that was once used to close Bazz Luhrman's infinitely less enjoyable Romeo and Juliet.
Worst: Adele: 'Lovesong'
The Cure's Disintegration is an album closer to perfect than most have ever come. It's been adored by millions for over 30 years. While this factor doesn't make Adele's 2009 version any worse, it does provide some context for how brave her attempt was and for just how hard she hit the deck. Adele manages to take a masterful composition, instantly recognisable in its gothic pop flare and dumb it down to a soulless guitar ballad that an Amy Winehouse impersonator could have produced for a Tesco jingle. It's like the annual John Lewis butchering of a classic simply to force a tear out of middle-class mums. Many of the elements which made the original so compelling are stripped away to their most minimal. However, the phrase bare essentials simply don't apply here as the brilliance of Disintegration is, in part, owed to its grandiose nature. It feels overwhelming in the most heart-warming way. Adele forgets this, instead offering some bland strings and acoustic instrumentation, as so many do when they want to create the illusion of atmosphere in a song. While Adele's actual vocals are undeniably strong, they lack the tenderness that Robert Smith's had on the original. Maybe the worst offence here is that at no point does it sound like Adele really loves this track. She misses the romantic element, instead opting to force another tearful ballad onto an album which already featured too many of them.
Seb Rolley:
Best: Buff Corrells Youtube Channel
First off, yes I know this isn't a specific cover, but what makes me love these videos is applied in equal measure across Buff Correll's entire videography. No man attacks a cover version with such passion as this man. Wait, what do you mean he hasn't hit a single correct note in any of his covers? I have absolutely no idea what you're on about, he has the voice of an angel. He also somehow manages to pull out the same majestic dance moves whether he's covering Kero Kero Bonito or King Crimson. There's something mysterious about the way his body moves, stanky legs and body undulations flowing from his mind unbound by the constraints of tempo or tradition. If I had to pick one video that really encompasses this mans untouchable vibe it would have to be Through the Fire and the Flames by Dragonforce. His dance moves at the 4:10 mark are artful, a pure expression what it means to move effortlessly through both fire and flames. And the vocals. Never before has such beautiful birdsong graced my ears. Buff Corrells videos are absolutely fantastic and each wave of joy watching them inspires in me is 100% genuine. I can't think of covers that are more fun than these.
Worst: Korn: 'Word Up'
Of course, my least favourite cover had to come from a nu metal band. The thing that makes this cover so terrible though isn't that it drastically changes the original classic funk song, but that it actually remains mostly true to the original. It simply changes every subtle aspect that makes the original great, and replaces it with the soulless grating tonality that typifies Korn's discography. Taking the classically 80s synths and replacing them with metal guitars was a terrible idea. Taking the cheesy drum machine and replacing it with metal drums was also a terrible idea. Allowing Jonathon Davis to once again touch a mic was possibly the worst idea of all. If Korn decided to bless us with one of their terrible metal scat solos this could have been at least funny. But nope, its just basically Cameo's version, but worse in every single conceivable way. Also the video. Oh my god the video. Not a red codpiece in sight. Just the absolute nightmare fuel of Jonathon Davis' face badly CGI'd onto a dog. The sight of this creature staring into your soul as it urinates on a shoe will never leave you.
Gemma Elgar:
Best: No Doubt – It's My Life
No Doubt's cover of 'It's My Life' is truly deserving of the highest form of praise, since Talk Talk's original version is perfect as it is. The former may have made the song sound like a '00s track instead of an '80s one, but that's about all they messed with – and rightly so. Gwen Stefani's voice is perfectly suited to the range of the song and the instrumentation is so seamless that the amped-up rock that No Doubt chose to take on in 'It's My Life' raises their version to a quality on par with Talk Talk's original. Frankly, the music video alone is enough to make No Doubt's cover worthy of its place in this list, following Stefani in court having maliciously killed a series of men. As their last great hit before the lead singer went solo, you could say it's "no doubt" that they've maintained such a solid legacy after going out on such a high.
Worst: Take That – Smells Like Teen Spirit
Just about every detail that could be wrong in a cover occurs in Take That's version of 'Smells Like Teen Spirit.' It's hard not to slam the lid of your laptop closed at the 30 second mark where Jason Orange does the creepiest lip-lick you've ever seen – and that's before the song even starts. Once it does, Barlow's vocals are out of tune and trying to (unsuccessfully) mimic Cobain's voice as he wastes all his energy leaping shirtless around the stage, which for obvious reasons just leads to him sounding out of breath throughout most of the song. As well as this, Orange's guitar is even more all-over-the-place than the drums, sounding as though he could count on one hand the amount of times he's practiced the riff before going live with it. Perhaps the only redeeming feature of the entire performance is Mark Owen's sparkly blue jacket, and even then it really is a matter of taste. If your mates created this performance drunkenly at a karaoke night, you'd think they'd done an outstanding job. But as a Take That performance during their peak in 1995? It really is abysmal.
_________________________________________________________________
You Might Also Like: