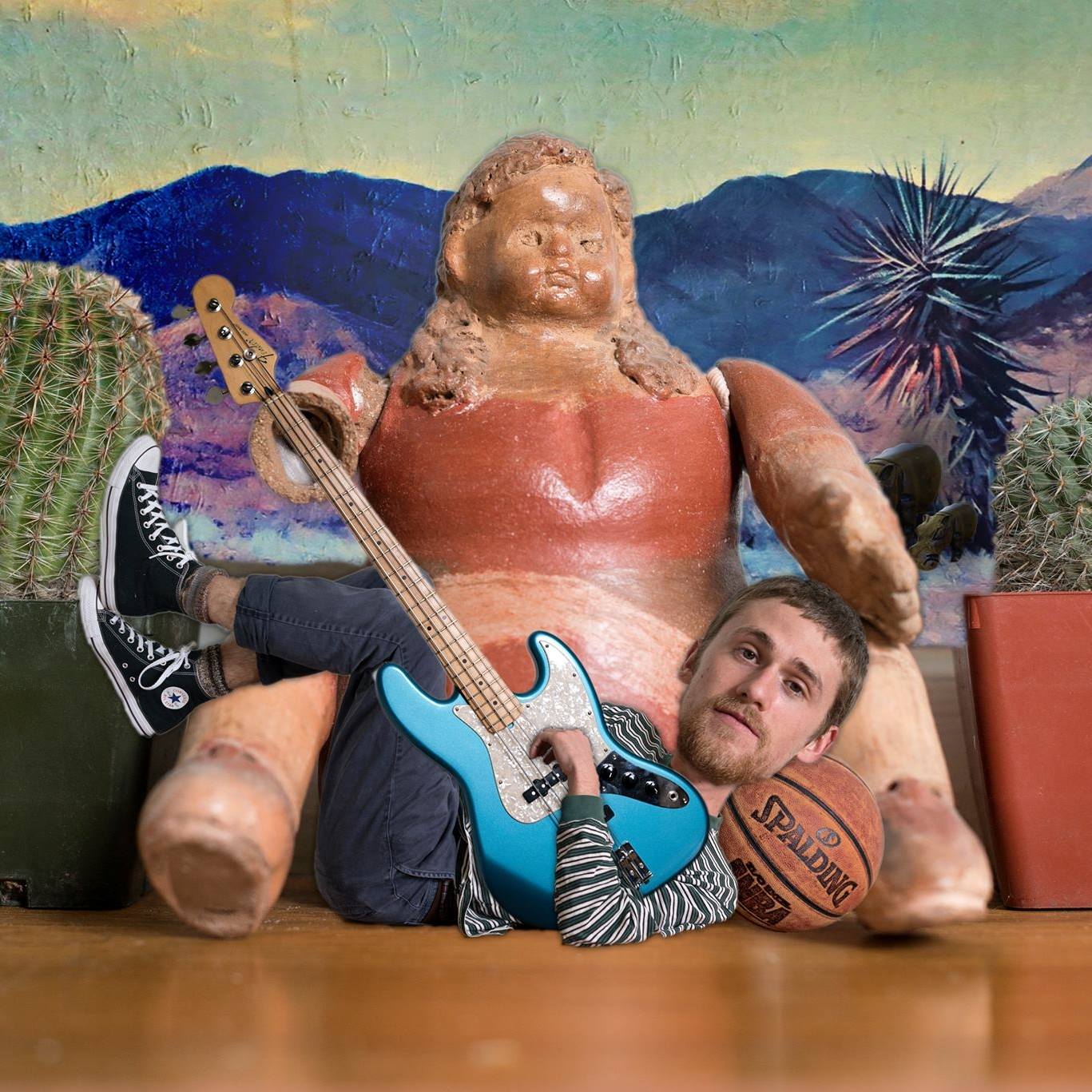 Music Critic Holly Pittaway attends and reports on a Zoom-based Press Conference for Still Woozy's new single BS, another classically Woozy single
There is a truth universally acknowledged in this world; no, no, it's not that what goes up must come down, or that every action has an equal and opposite reaction – it's that Still Woozy is incapable of making a bad song. Former member of math-rock band Feed Me Jack, Woozy – real name Sven Gamsky – has been making underground hits like 'Goodie Bag' and 'Cooks' since 2017, even working during the crazy year that is 2020 to bring us 'Window', 'Cheesin'' (a collaborative effort with Cautious Clay, Remi Wolf and co), a Woozy cover of Tame Impala's 'Less I Know The Better', and now, a new single, 'BS'. As Sven's self-described biggest fan, I was ecstatic to be able to attend a Zoom press conference in anticipation of BS, which was released September 10th. When asked to describe the song, Gamsky called it 'part of the whole picture' of his music, and he couldn't have worded it better. BS has those characteristics that we as Woozy fans have come to expect in recent years – soft, laid back vocals contrasted against a higher energy psychedelic beat, with a touch of acoustic guitar, with BS striking a similar tone to 'Foolsong' and 'Habit'. 'I love playing with sounds and textures', he said at the conference, 'it's just so much fun to make beats and create something out of nothing, like building from the skeleton outwards.' It's clear, then, that he had fun with this track.
BS is definitely more chill than his last release, 'Window', which perhaps has something to do with the context of the pandemic, social unrest, and political turmoil in the US that he created the song in. 'For me, music is kind of like a coping mechanism,' he told the press conference. 'I create music that can help me first, and I know that that will do the same for other people.' BS certainly feels like a safe space, a warm hug during difficult times. But Sven also admitted that the current situation has helped his art; 'it definitely has given me more time to work on my music', he said.
Despite his growing fame, Gamsky is still making authentically Woozy music all by himself, refusing to outsource his sound to a production team. 'I'm just such a perfectionist that when you give stuff to someone else to do it's never gonna be your true vision – you'd be able to tell if I got someone else to produce a song for me, because I've curated my own tastes. It feels more like a unified whole [when I self-produce] – you'd lose that if you were constantly working with someone else.' But of course, coming from working as part of a band to solo production isn't without its difficulties. 'The lows are just like being a critical person and getting stuck on things, and not having people to bounce it off of – my partner has to do a lot of the heavy lifting there.'
Every song Sven releases has some element of his partner, now fiancée, Amiya Kahn-Tietz, and BS is no different. 'I wanna stay, ain't gonna lie / it don't get better than your big brown eyes', he sings in the second verse, with the music video panning to an image of Kahn-Tietz eyes shrouded in fluffy white clouds. The cover art is also one of her abstract creations, a staple for Still Woozy to the point where it would be jarring if he released a song without displaying her work. When asked how his fiancée's art influenced his music, Sven even went as far as to say, 'she inspires my music, I wouldn't say it's necessarily just her art.' Watching him gush about his partner over Zoom was just adorable, and his love for her (and their dog, Bimo, who was also present on the call) is a big part of his identity both as Woozy and Sven – 'she's incredible', he beamed.
If you haven't listened to BS already, you need to change that – Sven recommends 'putting on some headphones and going for a walk', for the ultimate Still Woozy song experience so you can really take notice of those tiny sounds and layered textures that he specialises in. And in a world like ours, I can't think of anything better than taking a few minutes to yourself to get some fresh air and even fresher music.
BS is available now via Still Woozy Productions Inc.
---
You Might Also Like:
Album Review: Halsey – BADLANDS (Live at Webster Hall)
The Absence of Transgender Musicians in the Mainstream
Album Review: Declan McKenna – Zeros
Album Review: OSEES – Protean Threat