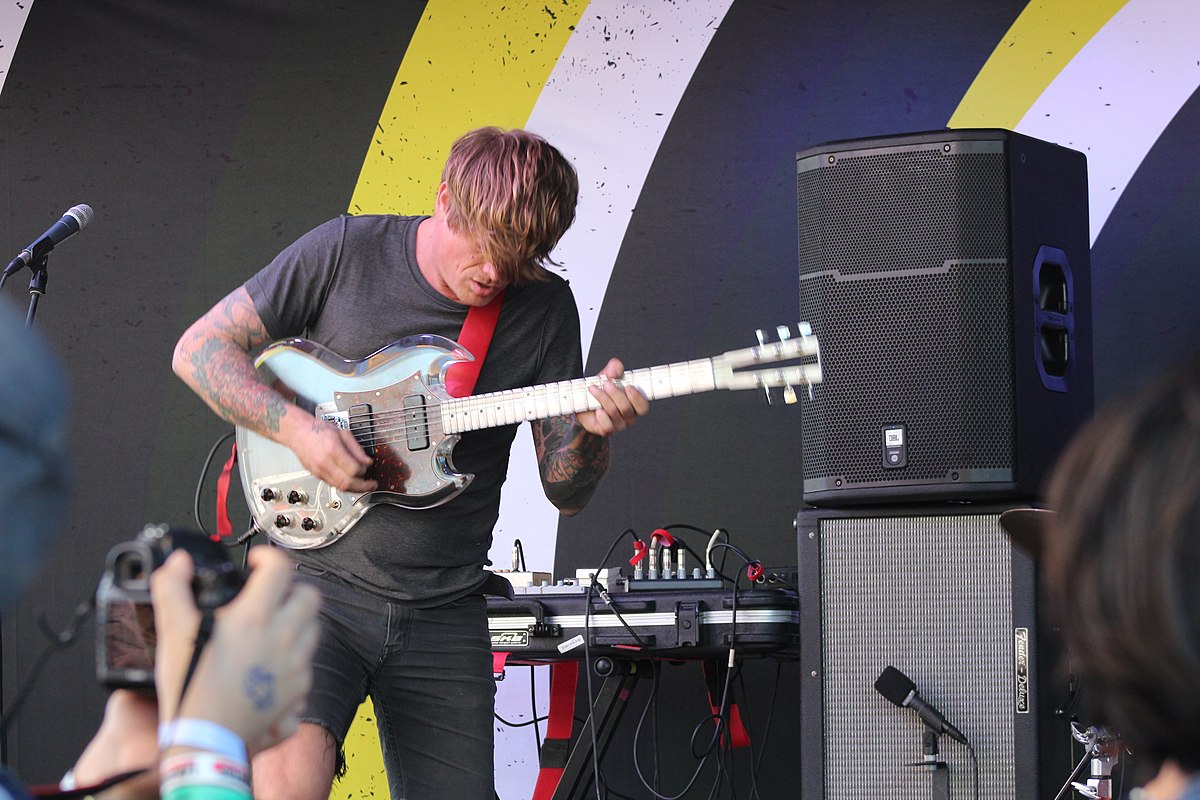 Protean Threat by Osees continues John Dwyer's trend of not sounding like other psych bands and Music Critic Seb Rolley thinks it might be one of the genre's best
Another week, another John Dwyer album. Releasing music under Thee Oh Sees, OSEES, OCS, Oh Sees and Bent Arcana to name a few, the California psych scene legend is prolific like only artists such as fellow psych rocker Ty Segall and Houston rapper Viper can lay claim to. Every time a new Osees related project is announced there's a tendency to fall into a fatigue at their sheer number and not greet it with much anticipation. However, this record proves again that despite his relentless output, John Dwyer remains one of the most consistently incredible artists working in music today. The album opens with 'Scramble Suit II,' coming out the gates full speed with a turtle annihilating guitar tone before easing off into a groovy more classically Osees verse. As captivating as ever, Dwyer's vocals here are at turns eccentric, funny and frenzied. In the ever prolific and often quite repetitive West Coast psych scene, his presence remains unmistakable across every record he's involved with.
Alongside its more frenetic punk moments, Protean Threat feels heavily indebted to legendary krautrock band Can, with tracks like 'Upbeat Ritual' and 'Red Study' managing the metronomic, funky feel that make Can's records so legendary. The similarity that is most obvious here is the unmissable influence of Can drummer Jaki Liebezeit on the album's driving Motorik grooves. Whilst Liebezeit may have often sounded like he was playing with four arms, the dual drummer setup of the current Osees line-up makes this a reality, crafting intricate yet immovably solid grooves. Whilst Osees have had two drummers as a part of their line-up for a while now but this record is the first of their studio releases which really captures how fantastic this setup is. The way that they are panned in stereo leaves their individual parts distinct but allows their amazing interplay to stand front and foremost in the mix.
Easily the standout track from the album, 'Terminal Jape' sounds like Black Sabbath on a sugar rush, a sludgy rager of a track that begs to be played at a sweaty live show. The amount of fuzz on the guitar and bass here is obscene, bringing the tones of stoner rock into Osees' classic high energy garage-psych sounds. Osees are known as one of the best live acts around, and what really makes this track so great is that it managed to capture some of the incredible energy which makes their shows so loved. Dropping a track like this during a time without live shows is almost cruel. Album closer 'Persuaders Up!' is another highlight, somehow sounding both like classic Osees and nothing they've ever done before. Clocking in at just over 2 minutes, it manages to strike the perfect midpoint between their more intense punk moments and their jammy psychedelic tendencies. Protean Threat is easily one of the best albums John Dwyer has been involved with, a pysch album that is able to stand up to the classics of the genre. Every track takes an exciting new direction whilst still maintaining the unique feel that only an Osees track could have. Bring on a time where these songs can be played live.
Rating: 9.5/10
Protean Threat will be available September 18th via Castle Face
---
You Might Also Like:
Album Review: Bright Eyes – Down in the Weeds, Where the World Once Was
Album Review: Young Jesus – Welcome to Conceptual Beach
Album Review: Primitive Man – Immersion
Single Review: YUNGLBUD – Lemonade