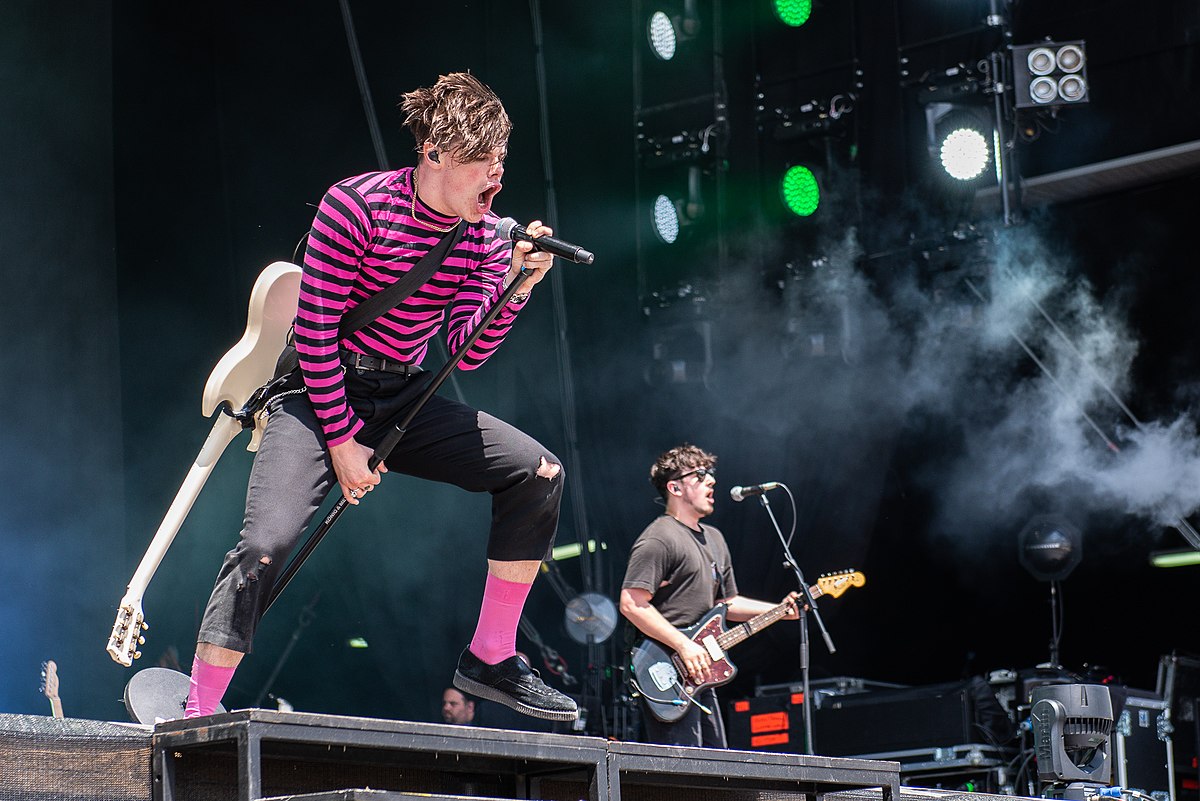 YUNGBLUD'S latest release Lemonade, a collaboration with Denzel Curry, sees the artist delve into hip-hop with mixed success, argues Music Critic Ellie Harris
After YUNGBLUD's explosive, punk inspired single 'Strawberry Lipstick', I was excited to hear his latest song, 'Lemonade'—the third from his upcoming album. Filled with his usual energetic delivery, it is certainly an experimental track, mixing elements of hip-hop and rap with a heavier electronic sound, and marking the first collaboration between YUNGBLUD and American rapper Denzel Curry. Though overall the single is good, I found it a little disappointing after 'Strawberry Lipstick,' failing to live up to the standard set by its release only a month prior.
'Lemonade' begins with a catchy refrain, a gripping hook at the beginning of the track, which then transitions into alternative hip-hop, not dissimilar to the sound of Twenty-One Pilots. This, along with elements of electro-rock, characterises the single and suggests a move into new territory for YUNGBLUD, which is not altogether unwelcome. Though elements of this sound are certainly present in his earlier music, this is the first YUNGBLUD song that completely diverges into hip-hop and away from the lighter pop-rock sound that he has come to be known for.
However, this does give the impression that he hasn't quite found his feet in the genre yet, with both the rhythm and vocals becoming repetitive at times. The track is shorter than three minutes but by the end of it I felt exhausted, perhaps due to how much the word 'lemonade' is chanted. Its simplicity is only heightened by YUNGBLUD's other recent releases, 'Strawberry Lipstick' and 'Weird!', which demonstrate a more sophisticated blending of genres and leave you wanting more, not less.
Despite its shortcomings, 'Lemonade' is still a fairly good song with powerful lyrics. The track explores the 'head meltin'' pressures of society and the need to fight against injustice. Inspired by the pandemic and the Black Lives Matter movement, YUNGBLUD argues that the youth of today need room to get their 'inner rage' out before it 'sets [their] souls ablaze'. Denzel Curry's verse is also an excellent addition to the single, introducing a second perspective and allowing a moment of clarity between the synths and auto-tune that populate the rest of the song.
While 'Lemonade' could have pushed the boundaries further to include a greater variety of sounds, its message remains strong in this uncertain time. It signals an important step in YUNGBLUD's journey as a musician and activist, whilst also suggesting that the upcoming album will feature a range of genres and be unafraid to experiment.
Rating: 6/10
______________________________________________________________________________________________
You Might Also Like:
Single Review: YUNGBLUD – Strawberry Lipstick
Album Review: The Microphones – The Microphones in 2020