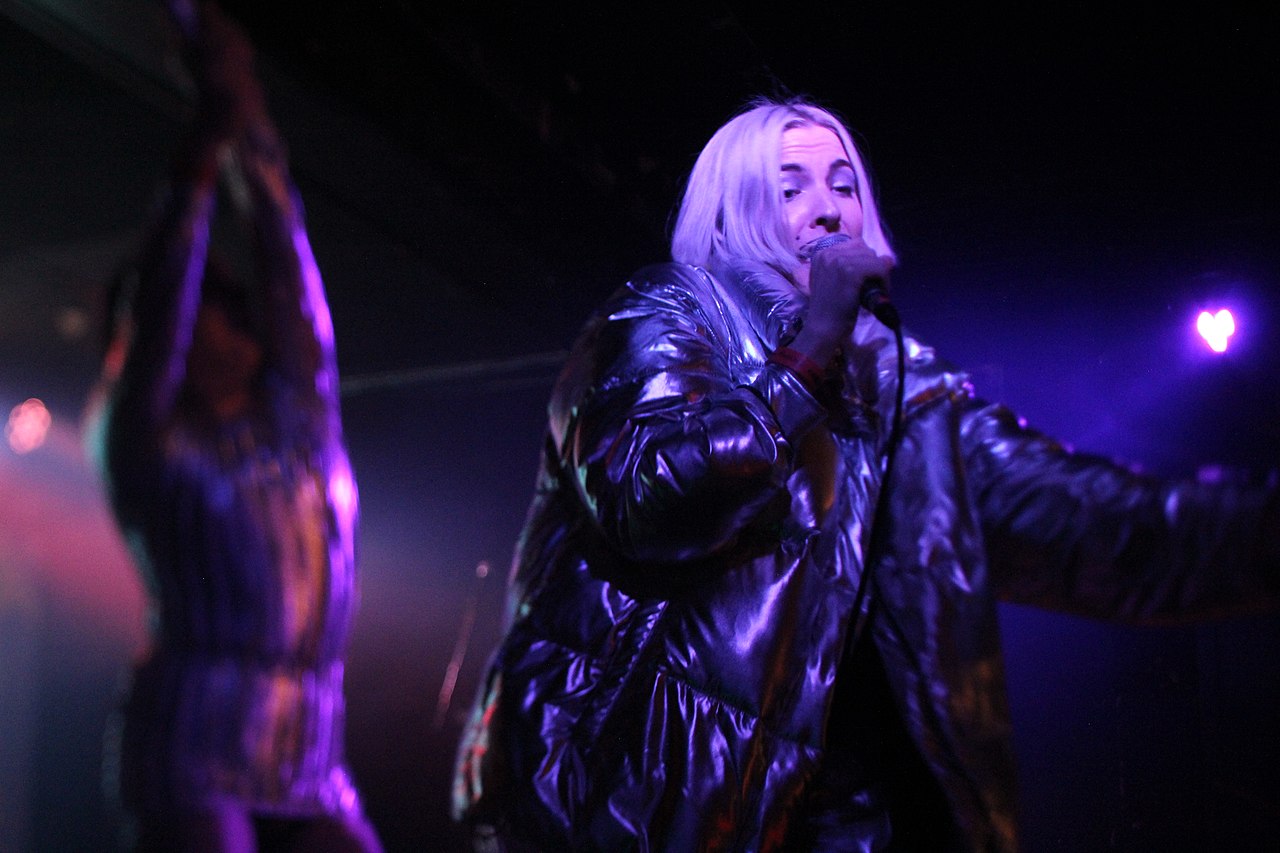 Music Critic Ellie Harris argues that transgender musicians do not receive the recognition they deserve and names her favourites who should receive far more
Over the last few years, LGB artists have been gaining a lot of recognition in the music industry. From Troye Sivan and Years and Years frontman, Olly Alexander, to Hayley Kiyoko and the up and coming singer-songwriter Girl in Red, queer artists have deservedly been celebrated and incorporated into pop-culture. But what about transgender musicians? Why are trans and non-binary artists failing to break into the mainstream when they are no less talented than the cisgender members of the LGB community?
Perhaps the best example of a mainstream trans musician is pop artist Sam Smith. The British singer has gained immense popularity since their debut album in 2014, winning numerous awards—including four Grammys and three Brit Awards—and composing the theme song for the 2015 Bond film, 'Spectre'. However, despite their achievements, Smith (who identifies as non-binary), has been repeatedly mis-gendered in the media since coming out. An Associated Press article attracted widespread criticism for repeatedly using he/him pronouns to describe the singer whilst reporting on Smith's decision to use they/them, and though the news outlet later fixed this error, many other publications failed to do so. The issue highlights a lack of understanding towards the trans community, potentially a factor in why there aren't as many trans artists in the mainstream and demonstrates the need to support trans people in the music industry.
There are loads of great trans and non-binary musicians working across a wide range of music genres, so there is guaranteed to be something for everyone. If you like pop music then I would highly recommend Dorian Electra, a genderfluid singer and performance artist whose music focuses on intersectional feminism and queer acceptance. Both their songs and music videos play with gender roles, questioning the idea of a binary and advocating for self-expression. They have also collaborated with Charli XCX and 100 Gecs and both songs are well worth checking out.
If you're after something a bit heavier, Against Me! is an anarchist punk-rock group fronted by trans woman Laura Jane Grace. The band's 2014 album Transgender Dysphoria Blues deals with themes of gender dysphoria, transitioning, and coming out, whilst still retaining the band's earlier sound. Grace also famously burnt her birth certificate on stage in 2016, protesting against North Carolina's controversial 'bathroom ban', which prevented trans people from using their preferred bathroom.
Alternatively, Arca is a Venezuelan musician, DJ, and producer who creates electronic and hip-hop music. Her avant-garde and experimental sound probably isn't for everyone, but her dance music is incredibly catchy, blending electronic and reggaetón elements. She has also produced for major artists such as Bjork and FKA Twigs and is credited on five songs from Kanye West's album, Yeezus.
Wendy Carlos is also an electronic musician, one of the pioneers of the genre and a driving force behind the popularisation of the synthesiser as a legitimate musical instrument. Her 1968 album Switched-On Bach is played on a Moog synthesiser and modernises Bach's original scores, for which she won three Grammys. She also wrote the soundtrack for the 1971 film, A Clockwork Orange, and contributed to the soundtrack of The Shining.
If R&B is your thing, check out Shea Diamond, whose soul infused music is incredibly powerful. The trans activist originally wrote the song 'I Am Her'—which celebrates and advocates for trans women—whilst she was incarcerated in a men's prison, where she faced discrimination for her identity. Her music is a testament to her experiences and displays great emotional and musical depth.
For a more folk style artist, Skylar Kergil is a singer-songwriter who explores his experience as a trans man in his acoustic tracks, which also contain undertones of country and western. Kergil also has a YouTube channel (skylarkeleven) where he has documented his transition and uploads trans activism related content. Similarly, Joanna Sternberg also creates folk music, though with a far darker and more gritty tone. Their debut album Then I Try Some More explores mental health issues and suicidal ideation, making it a difficult listen but well worthwhile.
Finally, Lucas Silveria is the Portuguese-Canadian frontman of The Cliks, a folk-rock band whose sound has become darker over recent years. Thought to be the first openly transgender man to sign with a major record label, Silveria has allowed the band's style to constantly evolve, feeling freer to explore a more hard-core style after coming out. He also creates solo music and rock covers of other songs on his YouTube channel, cliksmusic.
There are so many talented transgender musicians out there who aren't yet receiving the recognition that they deserve. This list is only the beginning and I highly encourage you to look for and listen to other trans artists, as they provide an important insight into the community and increase understanding around trans and non-binary identities. Hopefully one day we will see more trans artists in the mainstream music industry as they have plenty of talent to offer.
---
You Might Also Like: 
Album Review: Osees – Protean Threat
Album Review: Bright Eyes – Down In the Weeds Where the World Once Was
Album Review: Kelly Lee Owens – Inner Song