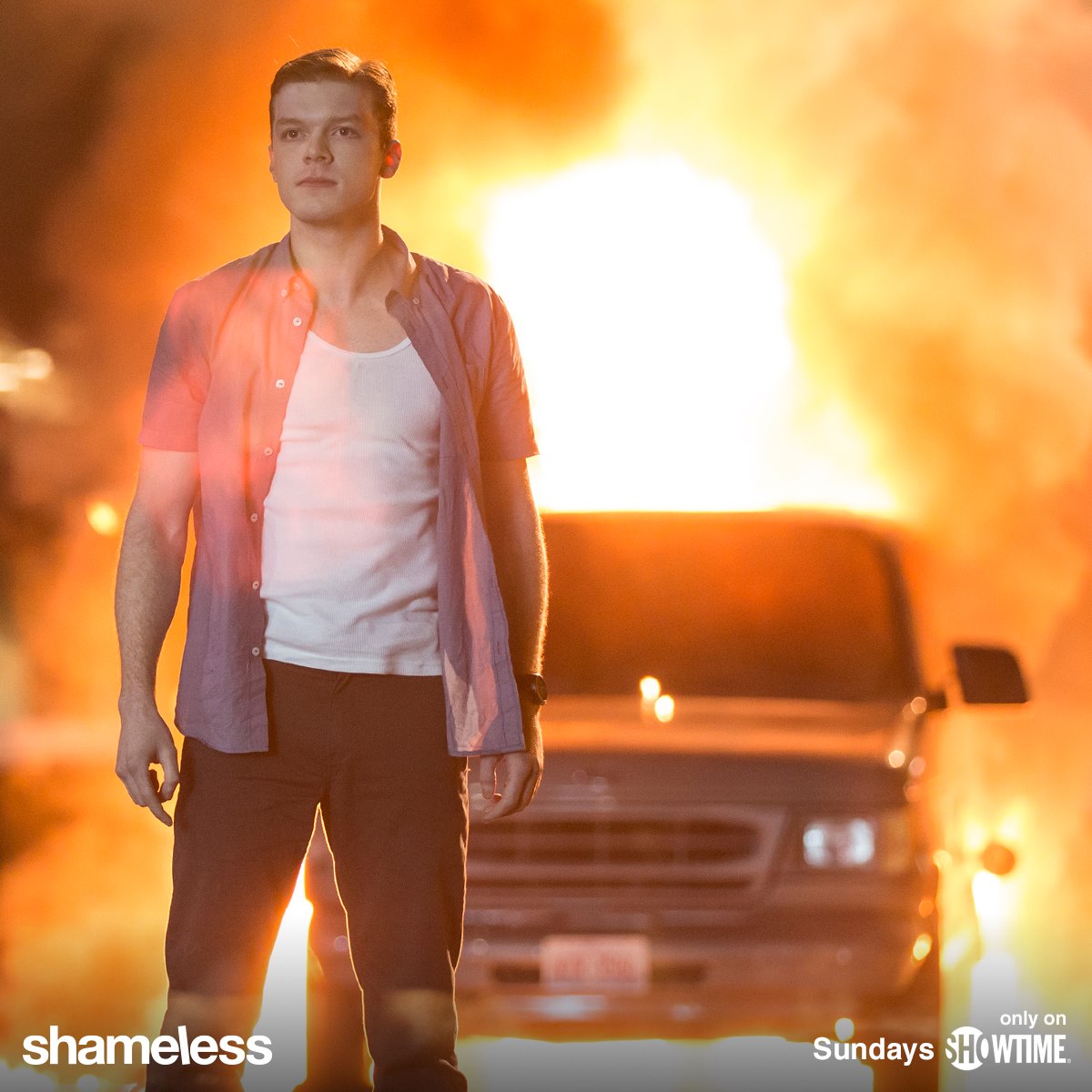 Social Secretary Ella Kipling writes about Shameless's Ian Gallagher, highlighting his growth as a character and gradual acceptance of his bipolar disorder
Content Warning: Discussion of bipolar disorder including details of manic episodes and forced admittance to a psychiatric hospital 
Ian Gallagher, like nearly every character in Shameless US, is not without his flaws. 
In season one of the show Ian is 15 years-old, a keen Reserve Officers' Training Corps cadet and seemingly the most normal one in his family. We soon discover that Ian is an incredibly complex character, and in my eyes, his story is the most interesting one in the show. 
Ian's main storyline in the early seasons is his hidden sexuality and relationship with his much older boss, but he quickly disappears at the end of season two to join the army after having his heart broken by the closted thug Mickey Milkovich. This is extremely unlike Ian, and when he returns, he is found covered in glitter and seemingly out of it at a club, where he now apparently works. It appears to viewers that no matter how hard he tried to escape the clutches of his parents' genetics and be better than Frank and Monica, he couldn't beat the Gallagher curse. 
Ian, the once straight-laced, sensible, army cadet can be seen working as an underaged male stripper in a gay club, forming his own religious cult under the name of 'gay Jesus' and stealing a helicopter from the military. 
When Ian returns home, his family quickly realise that he is suffering from bipolar disorder. His symptoms – acting erratically and impulsively before being unable to get out of bed for days – mirrored those of their mother Monica. 
Cameron Monaghan portrays Ian's pain beautifully, and his acting is off the charts in the season five episode 'Crazy Love.' Ian, who is convinced that he is okay, goes through a manic episode and kidnaps Mickey's baby, driving off to Florida whilst laughing and talking to himself. The scene after, where Ian is apprehended by the police and checked into the psychiatric facility, is heart-wrenching. He is tired, sedated and depressed, and cannot understand why his family is so worried about him. The confusion and weariness can be felt through the screen, and as he walks through the doors into the hospital, you cannot help but feel devastated for Ian.
Despite his continuing resistance to accepting his bipolar diagnosis, in later seasons he manages to get things under control and when he goes to trial for setting a van on fire whilst being 'gay Jesus,' Ian tells the judge about his bipolar diagnosis. While his 'followers' are furious at his admittance to having bipolar (and therefore they feel he did not wholeheartedly believe in the cause) and abandon him, his family remains by his side. 
In the end, it is Ian's refusal to be like his mother that truly defines the strength of his character. We see him go down the road of destruction – flushing his pills, denying his illness, and running away. But then he pulls it together. Ian sees the pain his mother's behaviour caused his family and he decides to do better. So, he gets a job, trains as a paramedic, and gets things under control. He didn't do it for other people, for Mickey or even his family. He does it for himself. 
A defining moment for Ian in my eyes is when Fiona goes to visit him in prison. She tells him that she is thinking of leaving Chicago and starting fresh in a new country. He is the first person that Fiona shares these thoughts with, and he tells her to go for it because she deserves it. Despite being in jail and spending the last few years of his life somewhat dependent on Fiona, Ian is the first of her siblings to realise that she deserved a better life than what she got, and that it was finally time for her to start living for herself. While the others spent the season branding her selfish for deciding to pursue her dreams, and charging them rent, Ian told her that she had done enough, and now was her time. 
---
More TV content here:
Character Spotlight – Leslie Knope (Parks & Recreation)
Why Better Call Saul is Seriously Underrated