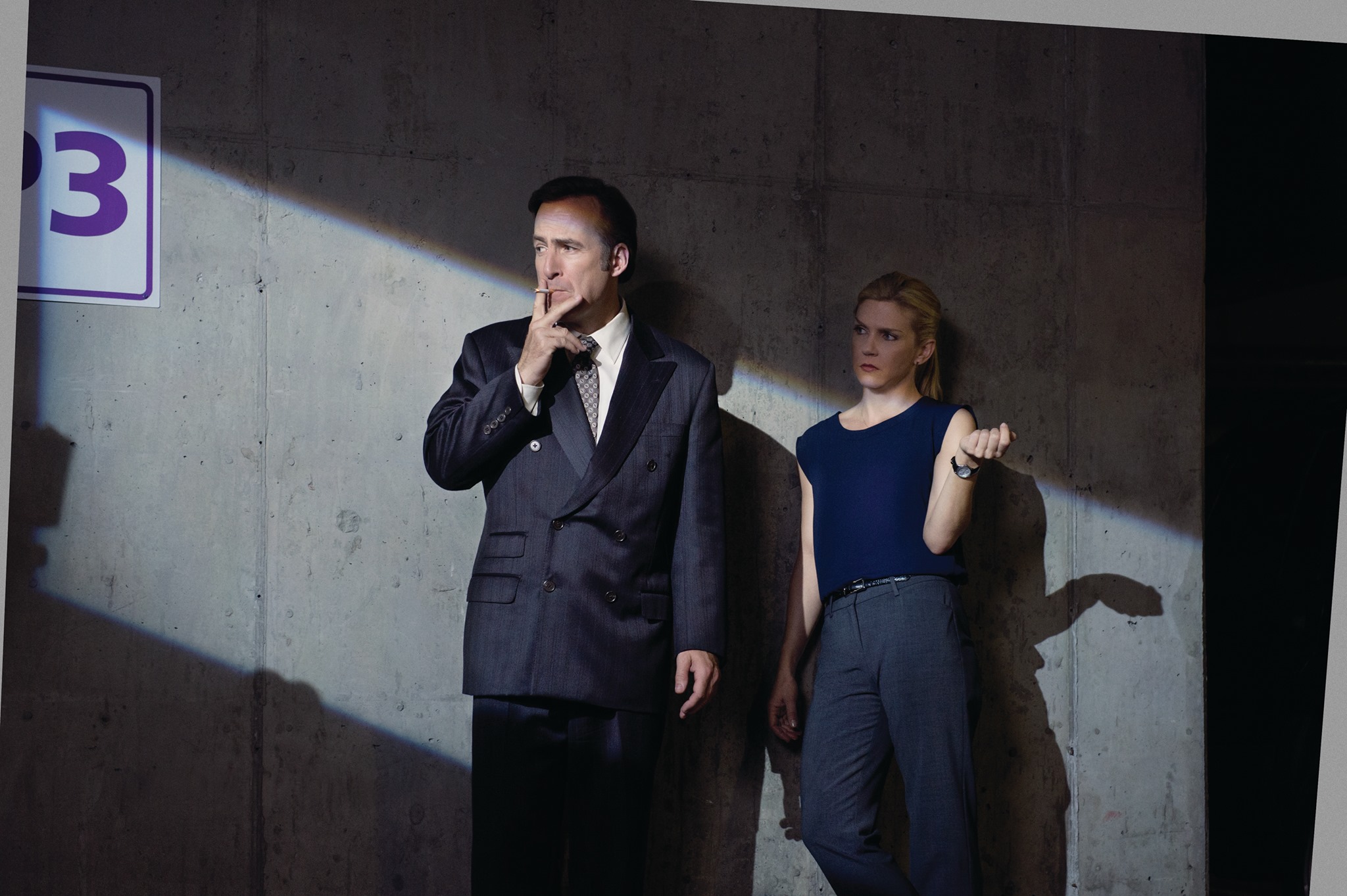 TV Editor Josie Scott-Taylor explains why Breaking Bad prequel Better Call Saul is hugely underrated
Five incredible, near-perfect seasons, fifty gripping episodes, and a devastating lack of awards – that is exactly how I would define an underrated TV show, and it is precisely what has happened to Better Call Saul. Despite being one of the most well-rounded TV shows ever to grace our screens and amassing huge popularity amongst fans, the series and its outstanding cast have managed to avoid picking up the number of award wins it truly deserves. Clearly, impeccable writing, acting and directing simply is not enough for some critics.
Breaking Bad's huge impact resulted in a spin-off show, Better Call Saul, which follows the life of lawyer and charismatic criminal Jimmy McGill (Bob Odenkirk) as he slowly becomes more and more morally corrupt, eventually transitioning into the sleazy Saul Goodman viewers originally knew him as. Exactly how and why this transition happens is still unknown to viewers, with the long-awaited season six delayed due to COVID-19 and cast health issues. Fans have been theorising for years about how the epic Breaking Bad saga will come to an end, and I certainly do not envy the writers' job of rounding up a legendary universe that has been going for close to fifteen years. 
Perhaps Better Call Saul has struggled to garner the recognition and attention it deserves because it follows in the footsteps of (and yet simultaneously precedes) Breaking Bad, the series that made it into the top five of The Guardian's '100 best TV shows of the 21st century'. Breaking Bad's well-deserved cult-following means that it remains one of the most popular and talked about shows to this day, despite airing over a decade ago (read more about why Breaking Bad would make a great summer binge-watch here). People tend to approach Better Call Saul expecting it to be identical to its iconic predecessor, and are often left disappointed as the two shows differ hugely in tone. Winning almost 100 awards across its runtime, Breaking Bad's fame is certainly difficult to live up to, leaving its prequel living in its shadows in the eyes of many critics. Better Call Saul does not shy away from this, filled with plenty of characters that also appear in Breaking Bad, and enough Easter eggs to make the fans go wild. 
What makes Better Call Saul so watchable is its deeply-nuanced characters and the relationships they form throughout the show. The characterisation is so rich that the writers even manage to create a somewhat likeable villain in the form of Lalo Salamanca (Tony Dalton), a chillingly cheerful member of the Juárez Cartel who adds a murderous spark to every scene he appears in. I could write for days about why Kim Wexler (Rhea Seehorn) is the best character in existence, but instead I attempted to cram my thoughts into 500 words, which you can read here. Seehorn has been snubbed at enough awards ceremonies to make my blood boil at the mere thought of it, and somehow Bob Odenkirk was not even nominated for an Emmy last year. I am continually (and possibly naively) optimistic that the final season will be the year that the show sweeps every single awards ceremony. 
Better Call Saul is, in my opinion, the absolute pinnacle of modern television, and if you haven't seen it, you're missing out, and there is plenty of time to catch up on all five seasons before the final one airs. I eagerly await more dangerous scams and profound tragedy, and hope that all of my favourite characters manage to avoid horrible fates.
---
Want to read more about underrated TV shows?
Why Black Sails is Seriously Underrated
Why Mindhunter is Seriously Underrated