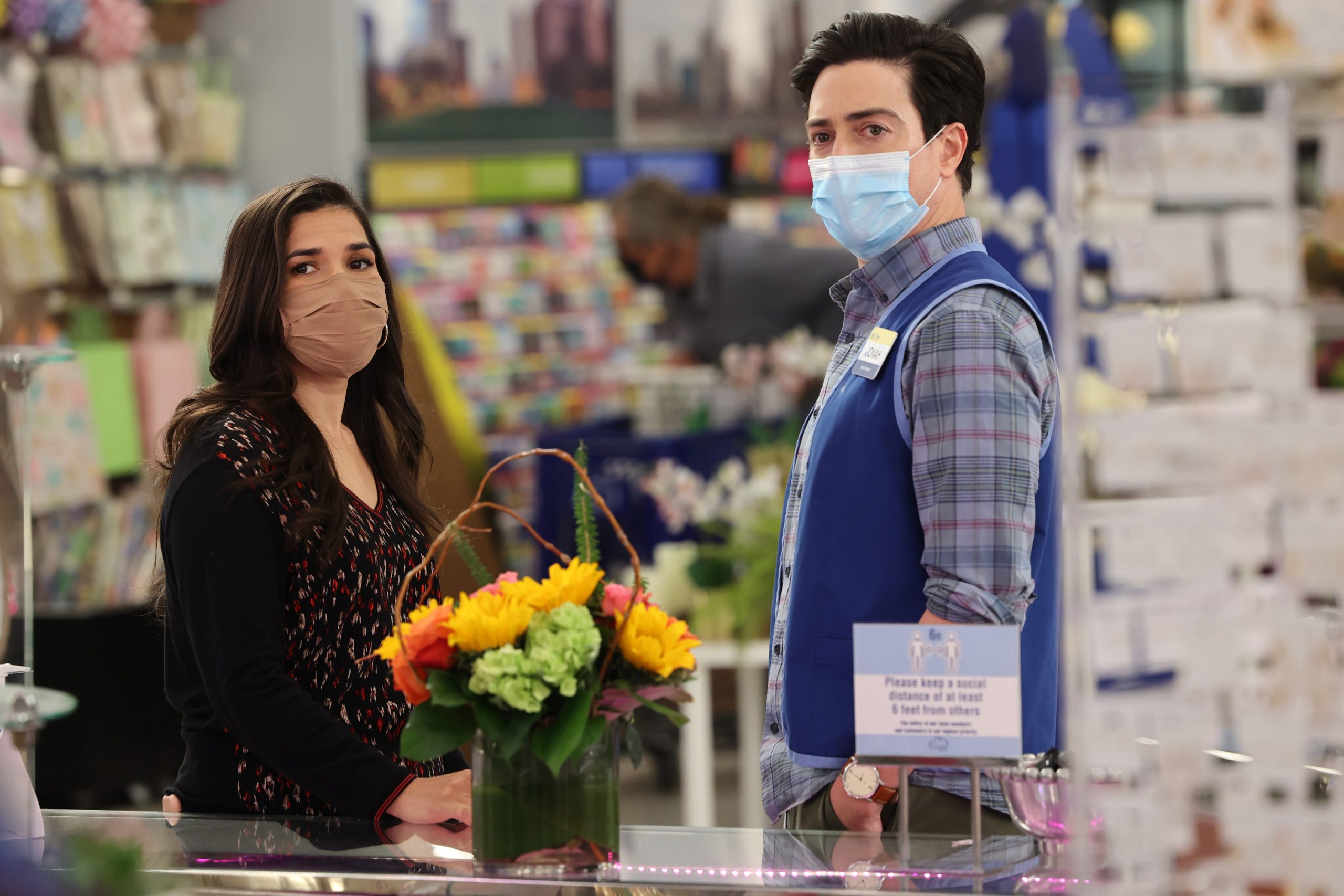 Redbrick TV's writers recommend the superb shows that will satisfy your summer binge-watch needs.
Samantha Hicks – Gravity Falls (Disney+)
Mystery, adventure, and a whole host of supernatural beings: what more could you want from a gentle summer show? At only two seasons, totalling forty episodes overall, Gravity Falls is the ideal summer binge. Gravity Falls follows twins Mabel and Dipper Pines (Kristen Schaal and Jason Ritter) as they visit their Grunkle Stan (Alex Hirsch) for the summer in a quirky small Oregon town. Surrounded by paranormal activity, we watch Mabel and Dipper as they work to uncover the town's secrets with the help of their friends and family. Each character is hilarious and lovable; a very comical cast of oddballs.
Whilst it is definitely worth watching Gravity Falls in its entirety, the episodes are also perfect for dipping in and out of, as each features a standalone story that builds on the overall plot. With the added help of Disney+, streaming this series has never been easier. Without spoiling anything, Gravity Falls has a compelling story with a very satisfying ending, but you will still be left wanting more from the Pines family. Don't let the fact that it's a children's show deter you: the intricately crafted mystery (complete with cyphers that the audience can choose to solve) has more than enough to interest an adult audience. Gravity Falls is both wholesome and hilarious, making it an ideal series to binge this summer.
---
Josie Scott-Taylor – Breaking Bad (Netflix)
While stuck inside last year during lockdown, I finally decided to embark on the journey that is Breaking Bad. Five seasons makes it the perfect length for a summer binge-watch, and it certainly deserves the ridiculous number of awards it has received in recent years. As someone who tends to be discouraged from watching things if they are recommended too many times, I kept claiming it was on my Netflix list and that I would get to it eventually, but I never did. Being trapped indoors for months left me with no excuse so, at long last, I hit play on episode 1. 
Breaking Bad follows the lives of high school chemistry teacher Walter White (Bryan Cranston) and his associates after he is diagnosed with cancer and decides to start cooking crystal meth with his former student Jesse Pinkman (Aaron Paul) in order to provide for his family after he passes away. The intensity of the show begins in the very first episode and does not let up until the credits roll at the end of the last instalment, explaining why the show still has such a cult following over a decade after the pilot aired. Expect to be gripped from start to finish, watching Walter slowly turn from protagonist to antagonist over the course of 62 hour-long episodes, destroying the lives of the people around him. If you are looking for a show to get stuck into this summer, Breaking Bad is definitely the ideal candidate.
---
Kitty Grant – Superstore (Netflix)
Superstore follows the lives of the employees at Cloud 9, a large supermarket thought to be based on American chain Walmart. With its six seasons, Superstore is the perfect show to binge this summer. The show has many similarities to other workplace comedies like The Office and Parks and Recreation, but feels much more current, especially in its sixth and final season, which follows the workers as they experience the COVID-19 pandemic as 'key workers' who are still underpaid and under-appreciated.
Undoubtedly the best part of Superstore is its cast of characters, including Cheyenne (Nichole Sakura) a pregnant teenager working alongside her high school studies, Jonah (Ben Feldman) a business school dropout who takes the first job he can find, and Glenn (Mark McKinney) the devout Christian store manager. Superstore also tackles social issues more boldly than its predecessors, taking on storylines about undocumented immigrants, workers' rights, and corporate exploitation without preaching and always remaining funny.
It is a show with a simple premise, but Superstore is always the right mix of funny, thought-provoking, and heartwarming. Whether or not you like other workplace comedies, I would recommend giving Superstore a watch this summer.
---
Sian Allen – Ted Lasso (Apple TV+)
Is the Euro 2020 final still haunting you? Or do you have absolutely no interest in whether football is coming home? Either way, you are going to love Ted Lasso. Apple TV+'s flagship comedy, the series follows the relentlessly optimistic Ted (Jason Sudeikis), an American football coach who is recruited to manage a struggling Premier League team – despite knowing next to nothing about the sport.
The good news is, much like the other Apple TV+ show in my life, you can know next to nothing about football and still get a massive kick out of Ted Lasso. Usually, I would baulk at so much testosterone in one show, but Ted's effusiveness is instantly charming, and the AFC Richmond team make an excellent ensemble cast. I cannot condense what Ted Lasso is doing for on-screen representations of healthy masculinity into a single paragraph, but I can assure you that it's doing a really good job. It would be so easy to make Ted a goofy caricature of folksy politeness – it doesn't help that he resembles a live-action Ned Flanders – but he is wonderfully well-rounded, as are all the characters.
A subject of huge critical acclaim both here and across the pond (it was recently nominated for a record-breaking number of Emmys), Ted Lasso is a perfect show for the summer. It's a feel-good series that is the perfect marriage of British and American humour. Season 2 episodes will be dropping every Friday until the end of September, so – just like the biscuits Ted brings his boss Rebecca (Hannah Waddingham) every morning – it's a sweet treat worth looking forward to.
---
Still in need of shows to binge? Check out some of our other features:
The TV Shows That Get LGBTQ+ Representation Right