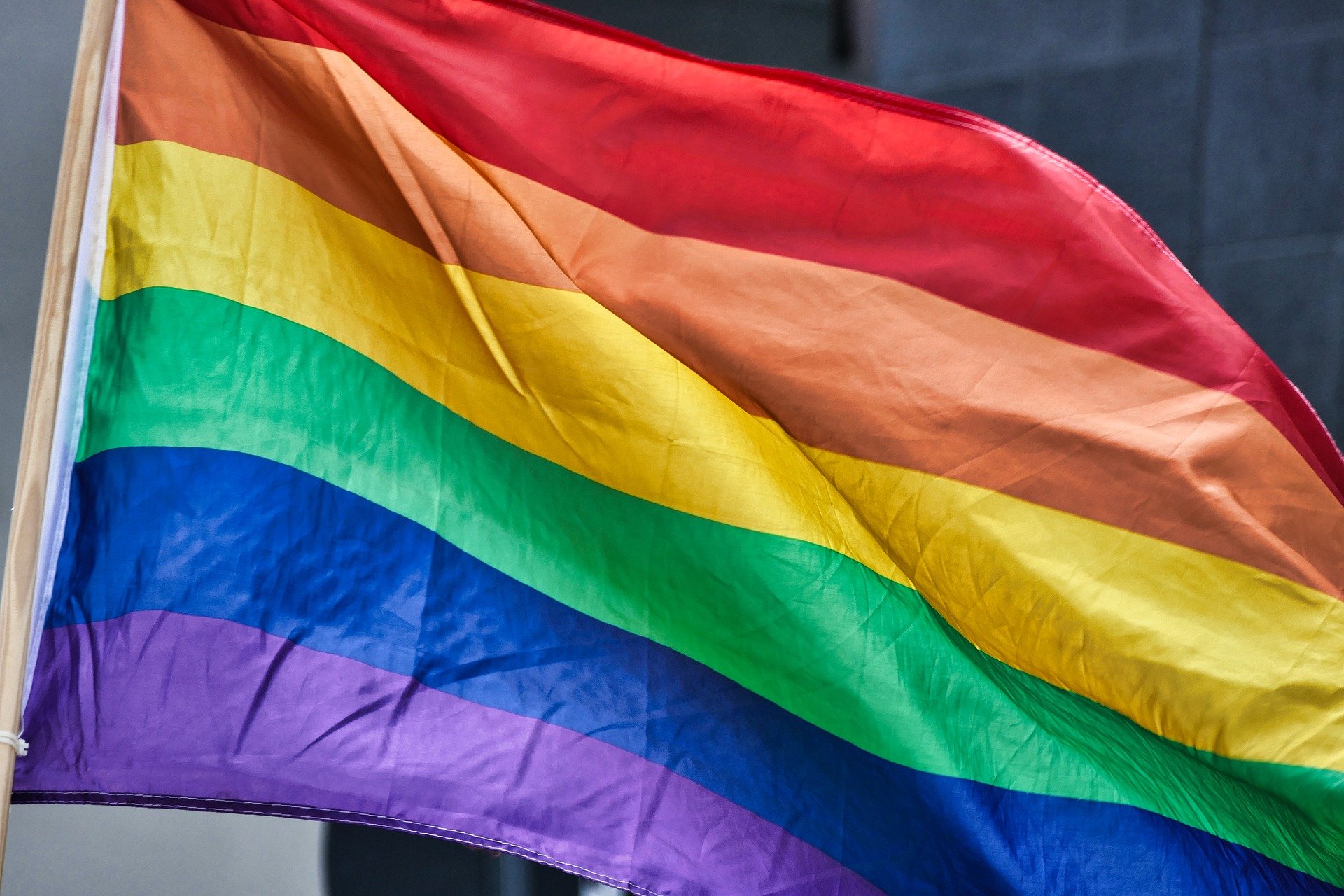 This LGBT History Month, our writers share the television shows that have made headway for queer representation on screen
Emily Baldwin – Schitt's Creek
The final season of Canadian Sitcom Schitts Creek arrived on Netflix this time last year. The fan-favourite TV show remained largely under the radar since it began in 2015, but season 6 fermented its position in the sitcom hall of fame. It follows the lives of the mega-rich Rose family who, upon being made bankrupt, are forced to relocate to a rural town that they bought many years before. In earlier seasons, the humour stemmed from the juxtaposition between the pampered expectations of the family and the new normal of life, love and work that they found themselves in. However, after the initial seasons of character building, Schitt's Creek became a celebration of the wholesome, hilarious, and often challenging realities of navigating adult family life.
Particularly popular among the LGBT community, the show has been a heart-warming escape to a small town where homophobia doesn't seem to exist. From the self-identified pansexual David Rose (Daniel Levy) to the camp family matriarch Moira Rose (Catherine O'Hara), Schitt's Creek is a celebration of love and life.  The final season can simply be described as a triumph. Every character received a uniquely individual ending and there is no doubt that the writers paid attention to keeping the characters true to themselves, whilst also showing enormous personal growth. It's almost lucky that the final season came out during a time of such change for families across the globe. Like the Rose's, our lives were turned upside down and many of us older children were forced to navigate new relationships with our parents and siblings. Yet, Schitt's Creek season 6 reminded us all that we can learn so much from times of crisis and that family (biological or chosen) is everything. It's just a shame we could not spend another 6 seasons with the Rose's guiding us.

---
Sam Denyer – Orange is the New Black
As one of the first Netflix Originals, Orange is the New Black broke the mould in more ways than one. Set in a woman's prison in New York state, the series' initial small focus broadens with every season, an extraordinary democratisation of scope which reflects why it remains one of Netflix's best shows: it is unapologetic in its depiction of queer lives and refuses to pigeonhole them into one box. Instead, celebrating the rich variety of these experiences.
Initial leading duo Piper (Taylor Schilling) and Alex (Laura Prepon) are just the drop in the ocean for Orange is the New Black's queer representation. Laverne Cox became the first openly trans woman to be nominated for an acting Emmy for her warm and poignant performance as Sophia, while Asia Kate Dillion became one of the most prominent nonbinary performers in Hollywood thanks to her role in later seasons. Elsewhere, Natasha Lyonne's Nicky is a series highlight, her sexual conquests of the other inmates representing the opposite end of the spectrum to the sweeter relationships in the show. The best of these is between Poussey (Samira Wiley) and Soso (Kimikio Glenn), whose emotional connection creates some of the best moments in the series after devastating events at the end of season four. All of these examples reflect the show's greatest strength: its ability and, at the time groundbreaking, willingness to demonstrate the vast spectrum of LGBTQ+ experiences.
---
Saskia Hirst – Grace and Frankie
If you're close to kicking the bucket, there's no better opportunity than to kick an item off your bucket list whilst you're at it. That, and become an item with the love of your life. Taking a lens into the representation of the LGBTQ+ community in Grace and Frankie, its birth-year is really quite disturbing. 2015 just so happens to be the year gay marriage was made legal in all 50 of the United States. It's starkly sickening just how long that took.
Performative, even 'homophobic' representations of gay characters – I'm looking at you specifically, James Corden – have conceded to caricatures that are damaging, and ostracise not only the diversity of the LGBTQ community but diminish them to cardboard cut-outs of their sexuality's superficial stereotype. They become walking-talking pawns for a backlogged plot of writers who just can't seem to get their heads out of toxic noughties television's representation of the LGBTQ community.
In contrast, Sol (Sam Waterson) and Robert (Martin Sheen) are, by far, to me, the most accurate LGBTQ relationship to grace our screens. Their relationship focuses on real things, albeit illness, aging, or anything else that comes with real life. At first glance, their relationship is rather run-of-the-mill. But it is the writers' focus on mundanity, the stripping back of the performative nature TV just can't resist placing on its stereotypical, often eccentric, gay characters that pins this relationship as an authentic, positive representation. A refreshing take, indeed.
Self-reflectiveness is the representation's strong suit. Grace and Frankie act as a fitting social commentary. Robert and Sol struggle to feel a collective identity with their gay theatre friends because they do not 'fit in' to the archetype, proving just how damaging these caricatures can be in the erasure of those who conform to it and those who do not. Grace and Frankie take a nuanced approach to the representation of LGBTQ characters, as this couples age is in direct contrast to the dominance of young LGBTQ characters on our screens.

---
Bruna Franco – This Is Us 
While NBC's This Is Us might not be automatically be thought of as revolutionary in its depiction of LGBTQ+ relationships, William Hill (Ron Cephas Jones) was a significant inclusion. It is crucial to see representations of non-straight characters who are people of colour, and who are elderly. As a bisexual black man likely in his 70s, William Hill is a breath of fresh air. Created with care, William is a well-written and multi-faceted protagonist that avoids harmful stereotypes. 'Protagonist' is important to note because, all too often, antagonists are non-straight or at least queer-coded. Although William has plenty of his own demons, being bisexual is not one of them.
His sexuality is not his focal point – not being discovered until months after he reunites with his biological son – but it is also not disregarded; the all-encompassing romance William had with Laurel, Randall's biological mother, does not invalidate his other relationships with men. The show features William being reunited with his male love-interest, and their story is touching in its simplicity but also the implicit depth of their shared background. He does not have to come out – there is quiet pride and acceptance of self, from of a man raised when the LGBTQ+ community was far from equal. He brings Jessie home and his eldest granddaughter casually explains 'Dad, Grandpa is gay, or at least bi,' as easily as that. When prompted, William does clarify: 'I've always loved both women and men – and, you know, many artists believe sexuality isn't fixed as it is fluid.' And so William Hill, a kind and resilient man, deserves to be in this list of stand-out LGBTQ+ characters in an age of bi-erasure and underrepresentation of men as bisexual.
---
Annabel Smith – Sex Education
The two-season series paves the way for LGBTQ+ representation with an equal ratio of couplings to heterosexual ones, striking a balance that is refreshing and inclusive.
Not only is it accessible to international viewers, with its unique blending of tropes (non-uniform and a focus on sports as a means for University), but it invites different ages to watch Sex Education as parents and teachers in the show experience their own romantic obstacles. Jackson's parents are a lesbian couple with a complex marriage. They are not this perfect presentation of an idealised family unit because they simply should not have to be. Their care for Jackson (Kedar Williams-Stirling) and ultimate triumph for his success acts as a positive representation for the LGBTQ+ community.
This positive representation is consistent throughout, as Eric (Ncuti Gatwa), Rahim (Sami Outbali), and Anwar (Chaneil Kular) are all openly gay characters, whose identities are not defined by their sexuality. But Sex Education does not shy away from the internal homophobia still prevalent, with Adam (Connor Swindells) slowly growing into labelling his sexuality, followed by a public display of commitment to Eric. The show is relevant, relatable, and comical, particularly in Ola's discovery of her pansexual identity via an online quiz – very Gen-Z.
Asa Butterfield and Gillian Anderson provide a uniquely comedic mother and son duo that does not fail to present its challenges. For example, the complexity of being a single mother whilst managing a teen son inundated in a school environment often defined by toxic masculinity and slut-shaming. Sex Education deals with all these complexities in a comical, authentic way. The intersectional approach to portraying the characters is impressive in its ability to embrace different experiences. Sex Education empowers and validates queer experience, making it well worth a watch.
---
Molly Schoenfeld – Ghosts
Some TV shows have been criticised for performatively inventing one-dimensional LGBTQ+ characters (such as Carol Willick in Friends). In such shows, writers include LGBTQ+ characters as mere plot embellishments rather than as creative representations of the LGTBQ+ community. Ghosts, however, manages to be both inclusive and creative through the careful construction of its much-loved, gay Second World War Captain (Ben Willbond). 
The Captain's sexuality is initially hinted at and then evolves with his storyline. In series one, his closeted queerness is something of a running joke with remarks such as 'Good Lord' and 'He'd make a very fine soldier' made when encountering the male director of a raunchy period drama being filmed at Button House. He quickly became something of a LGBTQ+ icon amongst viewers, who praised the writers for putting a realistic LGBTQ+ character on primetime, mainstream TV.
Ghosts reveals each of its ghosts' backstories one-by-one, with the Captain having his moment in season two. Alison (Charlotte Ritchie) starts digging in the garden and the Captain protests, claiming that something 'explosive' is buried underground: a powerful metaphor of repressed sexuality. We learn that this 'explosive' object is an unsent letter addressed to a man he loved, who left to fight on the frontline. 
Evidently, the Captain's obsession with discipline and order is a tragic cover for his then deemed 'non-conformist' sexuality. The Captain is thus a reminder that the LGBTQ+ community has a long, painful history. He has no 'coming out' moment, and that's okay: many TV shows portray LGBTQ+ characters to be self-assured and confident which is misleading, given the challenges many LGBTQ+ individuals face. 
The Captain sets a wonderful example for how TV shows should include LGBTQ+ characters: not to merely avoid criticism, but to genuinely convey the struggles of the LGBTQ+ community via complex, well-rounded characters.

---
Sian Allen – It's A Sin
 It's A Sin has only just finished being broadcast, and it's already making history. The show, which unfolds over a decade, follows five friends as they navigate life, love, and loss during the AIDS crisis of the 1980s. It poignantly shines a light on the lethal combination of misinformation and rampant homophobia at the height of the epidemic that caused so many young men to lose their lives.
It's undeniably tragic. And yet, what makes It's A Sin so special is the show's balance of tragedy with levity, with passion and triumph and vigour. The show is unapologetically queer, and queerness is the integral thing that brings these characters together – but it's not what solely defines them, and neither is the unthinkable tragedy they experience. The combination of Russell T. Davies's unique voice, some incredibly strong performances, and the banging 80s soundtrack will leave you thinking about the residents of the Pink Palace (and the real people they represent) long after you've finished the final episode.
There are so many things that make It's A Sin a landmark of British LGBTQ+ television history. It's not just that it's got a primetime spot on national television. It's not just that it's one of Channel 4's most successful shows of all time, bringing in a record-breaking month of streaming for their On-Demand service. What really makes this feel like a monumental moment is the huge increase in HIV testing that has been credited to the series. The show has successfully enabled conversations not only about the past but about the future of HIV treatment.
It's A Sin has done what thirty years ago was thought impossible – it has brought HIV and AIDS to the centre of the cultural conversation, doing its part to shed the shame and stigma that has haunted the subject for decades. The drama paints a vivid and proud picture of LGBTQ+ life that is a fitting tribute to the men whose lives were erased by an illness so few people understood.

---
Sam Wait – The Haunting of Bly Manor

In more ways than one, The Haunting of Bly Manor seems an uncanny choice to accentuate LGBTQ+ representation in television. However, that is precisely why it's so important. LGBTQ+ relationships, whilst slowly increasing in the media, have only recently begun emerging within the genre of horror. Though IT Chapter 2 (2019) presents a closeted gay man in love with his childhood best friend, Richie does not receive a happy ending. The film ends with him alone and still closeted. The LGBTQ+ community deserves more than this bleakly unrequited representation of queer love, and The Haunting of Bly Manor flawlessly bridges this gap.
Set in 1980s England, Bly Manor could easily have negated queer love stories due to the extensive historical prejudice towards the community at the time – in particular, the legalisation of Section 28. The reverse occurs, with Bly Manor's protagonist Dani (Victoria Pedretti) falling in love with Jamie (Amelia Eve) and their relationship becoming central to the plot. Their love is nuanced, thoughtful, and authentically presented. Though the lesbian love story has been polarising to critics, with Jude Dry accusing Bly Manor of utilising the 'bury your gays' trope, I would argue against this. The ending of Bly Manor is integral to the story being told, rather than another example of this offensive plot point. Critically, the issues facing them as a lesbian couple are not explored in-depth, but the love between them that is presented is pure and unadulterated. Though they cannot be happy at the series close, this is symptomatic of the genre rather than their sexuality. In this sense, Bly Manor's lesbian love story is progressive rather than performative, through representing queer love occurring in even the most "old-fashioned" of genres.
---
---
Check out more TV articles here:
Authenticity in Casting: Can Straight Actors Play Gay Characters?
It's A Sin and the Legacy of HIV
Nicola Adams and the Importance of LGBTQ+ Representation on Television