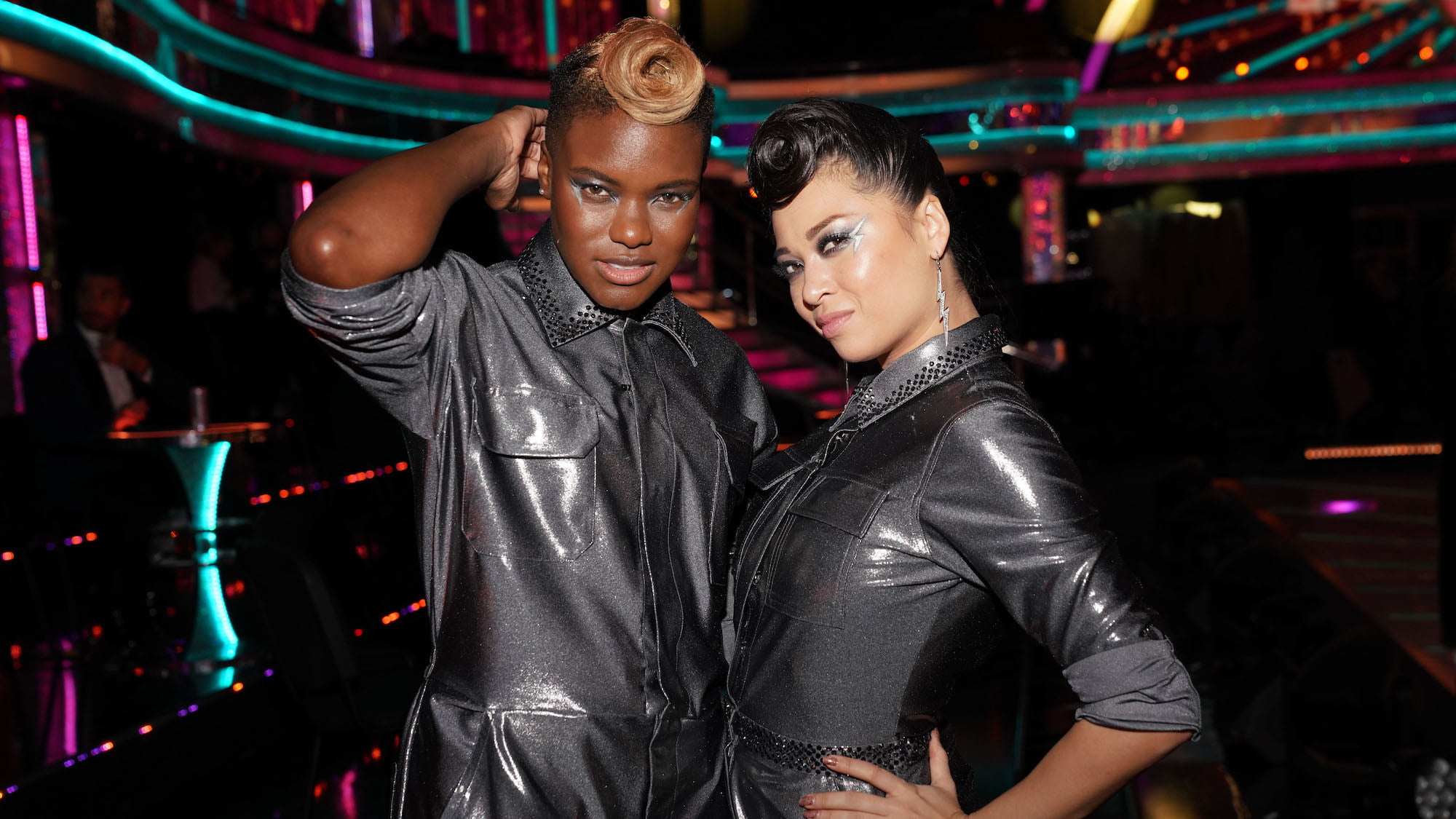 After the first ever same-sex couple on popular TV show Strictly Come Dancing receives numerous complaints from the public, TV Critic Emily Wallace reflects on the need for LGBTQ+ representation on television
The announcement that Olympic boxer Nicola Adams would be dancing with a female partner, later confirmed to be professional dancer Katya Jones, on this year's series of Strictly Come Dancing, was met with excitement across the country. Many, including me, felt like this was a step in the right direction, following years of people campaigning for a same-sex couple on the show, and last year's Dancing on Ice, which featured Steps singer Ian 'H' Watkins partnered with professional skater Matt Evers. However, both Strictly and Dancing on Ice received numerous complaints; apparently God forbade same-sex couples to dance together on a family show. 
Of course, no matter what some viewers may think, there is nothing about two people of the same gender dancing together that would be deemed inappropriate for TV. As Strictly's head judge Shirley Ballas has pointed out, same-sex pairings are common within the dance industry anyway. A BBC response to these complaints explained that 'Nicola Adams requested an all-female pairing, which we were happy to facilitate. The show is first and foremost about dance, the sex of each partner within a coupling should have no bearing on their routine.' Therefore, this is yet just another example of the homophobia still present in our society, even if it is from a vocal minority (the 100 complaints barely make a fraction of Strictly Come Dancing's viewership). 
Representation of members of the LGBTQ+ community within mainstream media is highly important when it comes to combating homophobia. Although there are plenty of programmes that focus on LGBTQ+ identities, these are often targeted towards people who are LGBTQ+ themselves. While this is extremely important in allowing these audiences to find stories that reflect their own experiences and reassure themselves in their own identities, a presence of LGBTQ+ representation in popular programmes such as Strictly Come Dancing and reality shows is crucial in educating audiences and challenging stereotypes and prejudices against the community. For example, regardless of what you think about Caitlyn Jenner, her presence on I'm a Celebrity, Get Me Out Of Here! last year was an important step for the trans community. Respectful conversations with her campmates gave her the opportunity to speak openly about her experiences with transitioning and living as a transgender woman, which helped educate audiences on a community they may not have had much awareness of, and normalised trans people in media.
Representing the LGBTQ+ community in shows like Strictly Come Dancing with a family audience is also crucial. It takes the prime Saturday evening slot on BBC1, and has a dedicated group of fans, ranging from toddlers to grandparents. Watching Nicola Adams, a lesbian, perform with a female partner is not going to ruin any child's innocence or convert young girls to lesbianism, but will instead demonstrate the normality of differing orientations. Showing same-sex partnerships in dancing, such as last year when professional dancers Johannes Radebe and Graziano di Prima performed together (which was also met with complaints) can allow younger viewers to feel reassured and accepted when coming to terms with their own identity, and could prevent prejudices being formed at a young age. 
While Nicola Adams's presence on Strictly Come Dancing is a much-needed step, there is still progress that needs to be made in terms of representation. One area of television which I feel could benefit from further LGBTQ+ representation is dating shows, which, for the most part, are still very heteronormative. While Love Island has seen one same-sex pairing in its second season, when Katie Salmon coupled up with the late Sophie Gradon, the pairing only lasted a day, and the whole concept of the show is geared around opposite-sex pairings. Former contestant Megan Barton-Hanson has also spoken about how she believes her bisexuality caused her to be rejected the first time she applied for a show, and how she felt she needed to keep quiet about her sexuality while in the villa in fear of further sexualisation. Perhaps if changes were made to the format of the show to allow for more inclusivity in terms of sexuality and gender – whether it be changes that more easily allow for same-sex pairings, or the inclusion of trans and non-binary contestants – it would allow the general public to become more educated on these matters, and could also change ideas about them in the world of dating. 
Further representation of the LGBTQ+ community within television is not going to completely eradicate homophobia, and work must be done in all areas of society to combat this. However, by showing figures from the community like Nicola Adams on programmes with as wide a reach as Strictly Come Dancing, with the first live show reaching 10.1 million viewers, it sets a standard of acceptance, and can affect and improve the perception of LGBTQ+ identities within our society. This kind of positive representation can also provide role models for younger members of the community, which can help them feel comfortable in their own identity. For now, though, we can watch Nicola Adams' progress, and hope that this only leads to more representation across television.
*Please note that this article was written before the publication of the news that Nicola Adams has quit Strictly Come Dancing after testing positive for COVID-19*
---
Check out similar articles here:
Love Island and the Dangers of Reality TV