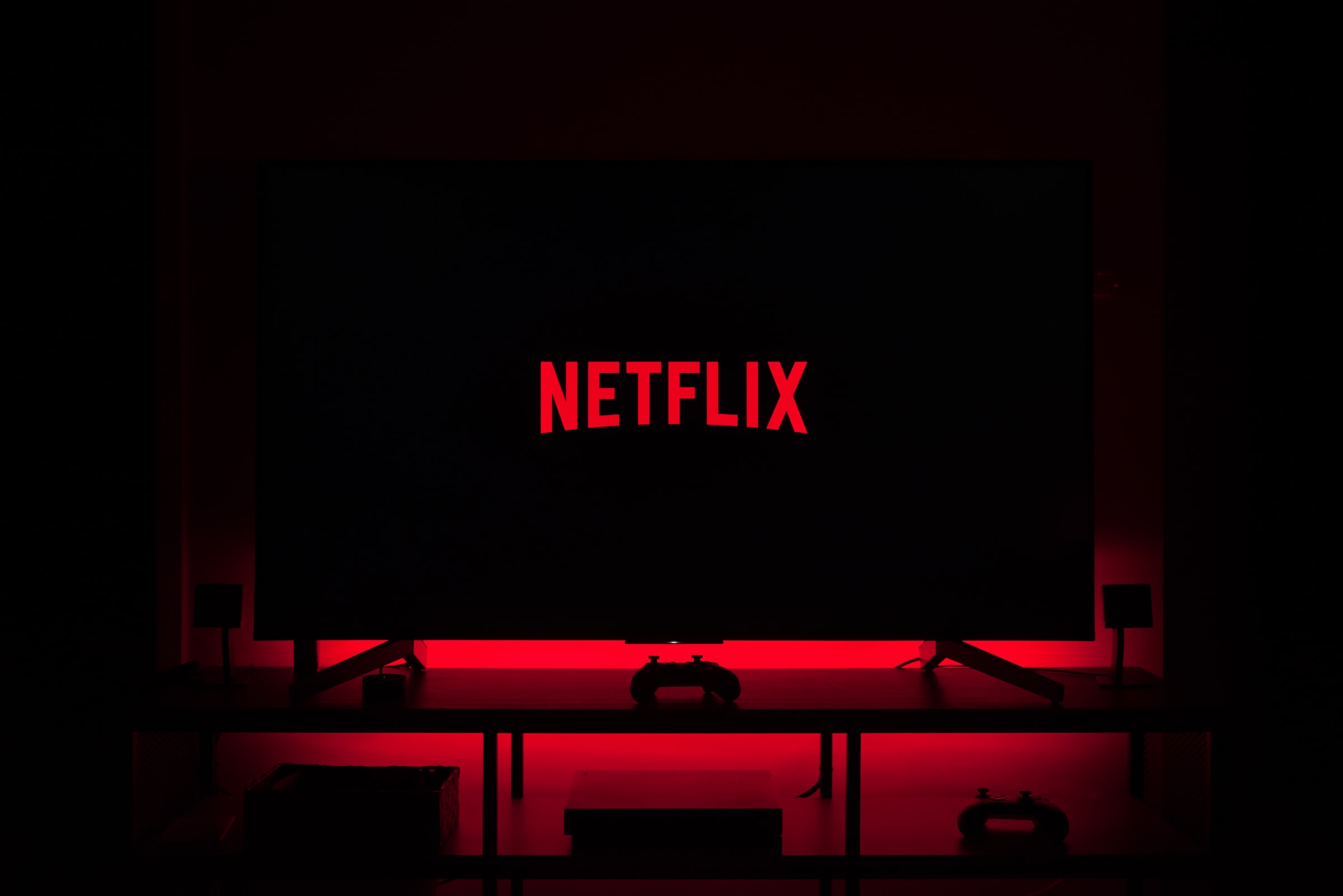 Redbrick's TV Writers recommend the best, most binge-friendly shows that helped them get through a second national lockdown
Minnie Life – Buffy The Vampire Slayer (Amazon Prime/All 4)
I know it might be sacrilegious to admit this, but until Lockdown 2.0 I had never seen Buffy the Vampire Slayer. The 90s cult classic had always been on the peripheries of my cultural engagements, but I had never felt prepared to take the seven-season long plunge. However, now, I cannot imagine life without it. If you (like myself) have been living under a rock, I will briefly outline the show's concept for you.  It follows American high schooler Buffy Summers (Sarah Michelle Gellar), and her vampire-slaying adventures in Sunnydale, a town that unfortunately finds itself on top of a portal to hell. This makes a vampire slayer's life difficult, to say the least. On top of slaying vampires, demons and any number of other supernatural beings, Buffy also deals with the highs and lows of being a teenager. Romantic forays, fights with her mum, hanging with her friends and just trying to pass her SATs are strangely just as compelling as her fighting off whatever creature is trying to end the world that week.
Before you know it, you will find yourself deeply invested in the show's characters and relationships. Buffy's friends (known in the show as 'the Scooby gang') become almost friends of your own, but maybe that's just the lack of social contact talking. Regardless, its combination of cheesy special effects, 90s fashion, bizarre campy storylines and insane karate inspired fight scenes provide a much-needed escapism from the current world situation, and I could not recommend it enough. All seven seasons are currently available on both Amazon Prime and All 4, so what are you waiting for?
---
Kitty Grant – Elite (Netflix)
For many people, subtitled shows are watched slowly; a once-a-week intellectual fare, rather than something to binge in a matter of days. I was one of those people until I discovered Elite during the first lockdown. Each of the three seasons follows a similar pattern—a crime takes place and the students of Las Encinas (one of the wealthiest schools in Spain) are questioned about their involvement, which is accompanied by a series of flashbacks, which make up the main narrative of the story.
However, despite the simplicity of its premise, Elite manages to portray teen life in a way that is both relatable and aspirational, with depictions of polyamorous relationships, classism, teen pregnancy, and islamophobia. And though it is often compared to American shows, it also has a distinctly European feel, aligning it just as much with Skins as Gossip Girl. Oh, and as a bonus, you might pick up some Spanish while you're watching. ¡Feliz Viendo!
---
Mu'Minah Iqbal – Gilmore Girls (Netflix)
The second national lockdown was disappointing news for all of us because we had just returned to semi normality. Now more than ever, we need a comfort show which will make us laugh and feel good and what better cosy show to watch than, Gilmore Girls? This is a re-watch for me and I might be enjoying it even more than the first time. The show is set in fictional Stars Hollow, a quaint little town in Connecticut full of charismatic and nosy neighbours who provide excellent comedic relief. The story follows quirky single mum, Lorelai (Lauren Graham) and her book smart daughter, Rory (Alexis Bledel) in their quest to get Rory into Harvard. Their relationship is heart-warming and they are uncannily similar, not only in looks but personality. The duo are coffee addicts, movie bingers, foodies and dreamers. We go with them on this journey of heartbreak, rejection, excitement and joy, and it is incredibly rewarding to see them achieve their aspirations through hard work and dedication.
The romances in the show are fun and sweet, my favourite being the relationship between Rory and Jess because let's face it – Milo Ventimiglia is adorable. I think the best aspect of the show is the friendship that Rory has with Lane Kim (Keiko Agena) and Paris Geller (Liza Weil). These legendary young women are some of my all-time favourite T.V. show characters. Rory Gilmore is a proud book worm; Paris is driven and unapologetically intelligent and Lane is an awesome and fearless rockstar. If you have never watched the show, then it is an absolute must-watch. If you haven't watched it in a while, then you already know that its time to fall back in love with Gilmore Girls.
---
Emma Walker – Unforgotten (Netflix)
Having exhausted Netflix' offering of crime shows a fortnight into the first lockdown, I came across Unforgotten by chance. It had all the makings of a good British drama: the ubiquitous (yet wonderful) Nichola Walker, the viewer-friendly six-part series, and a couple of Baftas to its name. What makes Unforgotten a great British drama is how believably it intertwines the complex lives of seemingly ordinary people.
Each of the show's three series begin with the discovery of an unclaimed body, investigated by lead detectives DCI Cassie Stuart (Nichola Walker) and DI Sunil Khan (Sanjeev Bhaskar). With each discovery, the viewer is introduced to a compelling mix of supporting characters. Subtle flashbacks imply that each of them knows more than they admit about the victim and their death. A particularly impressive feature of Unforgotten is the skill with which it balances creating sympathy for some of these suspects, without reducing the deceased victims to one-dimensional characters. However, the writers do not hesitate to provoke feelings of disgust and contempt for the more depraved criminals. As a result, Unforgotten has some uncomfortable moments, made even more disturbing by the brilliant cast.
Although ITV has yet to confirm an exact date for its 2021 release, filming for Unforgotten's fourth series has resumed following Covid-19 disruptions. Therefore, the current lockdown period provides a great opportunity to watch the existing series.
---
Anisha Mansuri – Grey's Anatomy (Amazon Prime)
Grey's Anatomy showcases the constant rain and thunder of Seattle merged with hospital traumas, surgeries and ferry boats. It quickly becomes one of your favourite pastimes and allows you to lose yourself in the fast pace of Grey Sloan Memorial Hospital. There is something comforting about watching a show that has both normalised wearing a mask and finding healing after facing a health crisis like we are right now.
You find yourself laughing, crying and rooting for the success of characters we have all watched grow, from surgical interns to hospital fellows and attendings. It is hard to not find yourself immersed in the livelihoods of the show's characters, from McDreamy Dr Derek Shepard (Patrick Dempsey) to the title character, Dr Meredith Grey (Ellen Pompeo). By the end of episode one, you will have found 'your person.'
Perhaps one of the most famous characters has remained to be Dr Christina Yang (Sandra Oh). Her quick feminist wit, inner mean girl streak and unbreakable work ethic no matter what the world throws at her has made her easily one of the most loved characters.
She has always known her worth and makes sure that colleagues are aware of her surgical talent too. It's great to see a woman of colour thriving in a majorly white setting and to finally get to see all her hard work pay off. Grey's Anatomy has just released its 16th season and if 2020 has taught us anything, it is just how many episodes can be watched in one sitting.
---
Want more? Check out more TV articles here:
Grey's Anatomy Mention Coronavirus in Newest Plotline