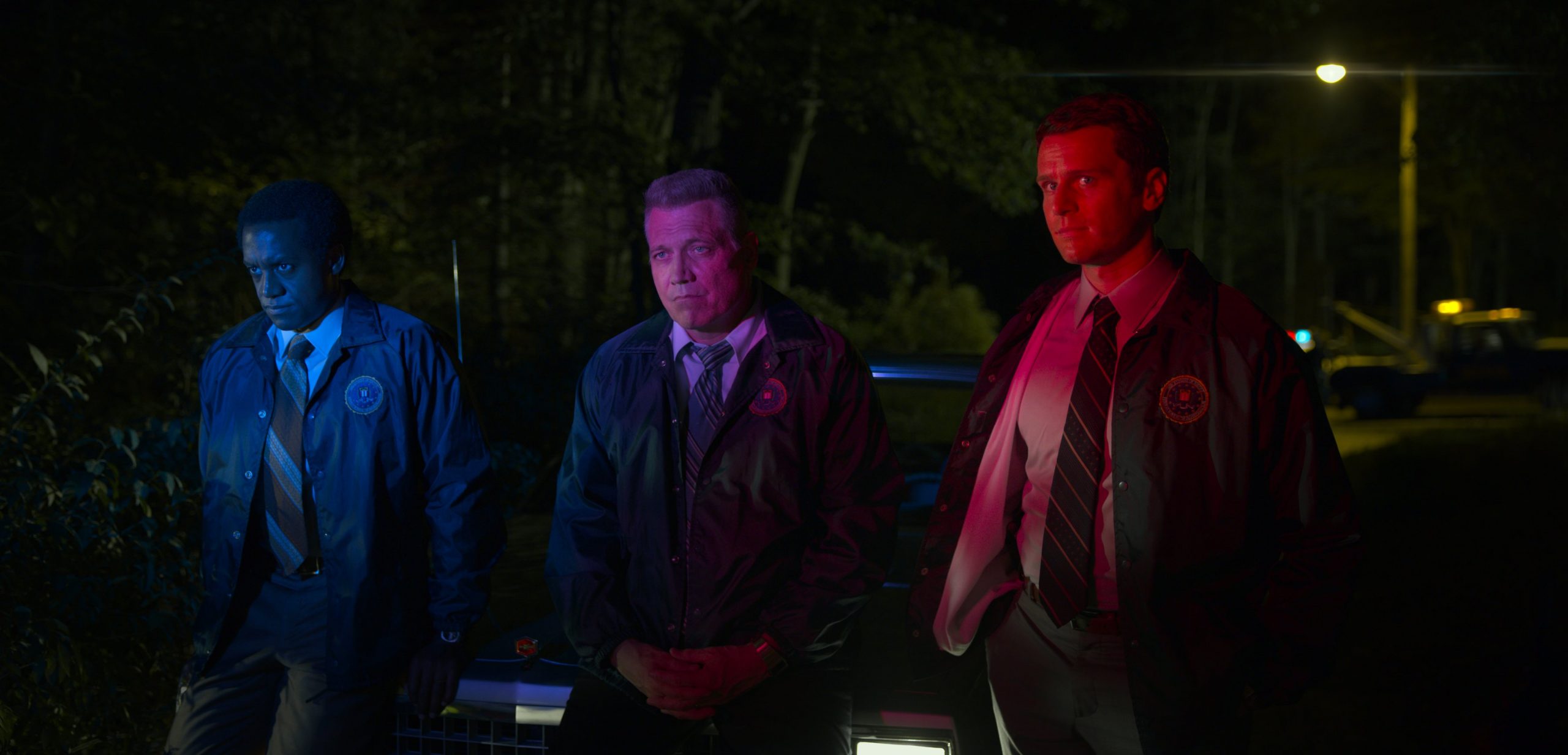 Comment Editor Colette Fountain praises crime thriller Mindhunter, a must-see Netflix series from the director of Fight Club, The Social Network and Gone Girl
Based on the book of the same name written by John Douglas and Mark Olshaker, Mindhunter follows the story of the founding of the behavioural science unit at the FBI. While this might sound like a relatively boring premise, the show follows two FBI agents, Holden Ford (Jonathan Groff) and Bill Tench (Holt McCallany) as they travel around America interviewing convicted criminals and trying to gain a better understanding of criminal profiling.
The show's star, Jonathan Groff, is perhaps best known for his performance on Glee or as the iconic King George in the original Broadway cast of Hamilton. His acting takes a turn here as he plays a newly graduated FBI agent who is perhaps a bit overeager in his ambitions, something tempered by the older, hypermasculine Bill Tench, played by the gruff Holt McCallany. These actors work so well together, especially alongside the less well-known actors who play Edmund Kemper (Cameron Britton) who received critical acclaim for his performance, and Charles Manson (Damon Herriman) who also starred as Manson in Once Upon a Time in Hollywood.
Mindhunter is directed by David Fincher, a true master of the thriller/suspense genre, of which this is no exception. The dark lighting used throughout, combined with the eerie dialogue of characters like Jerry Brudos (Happy Anderson) serves to provide a show that will have you on the edge of your seat. I would implore people to bear with the show at its start as it is a bit of a slow burn for the first few episodes, but after episode three of season one, the show really comes into its own. 
One of my favourite features of the show is the separate, seemingly unrelated clips at the start of each episode which runs for less than five minutes. This works so well for fans of true crime as each feature gives you more of an insight into who the man might be, making you want to keep watching to see if you can work it out. I think this is what Fincher does so well – the parallels between real-life interviews with the killers and the scripts and acting within Mindhunter is phenomenal, making it perfect for fans of true crime.
I personally found season two to be far more enjoyable as it explores the Atlanta Child Murders, a case which some people still believe to be unsolved. It brings in the race conflicts of the 1970s and 80s and shows the impact this may have had in preventing the solving of crimes that affected marginalised communities. It is an incredibly emotive season and Christopher Livingstone's performance as the meek yet unsettlingly cocky Wayne Williams is a stand out for the show.
Incorporating all of these themes and adding to the overall sense of unease created by Fincher is the music, composed by Jason Hill, which uses discords and other clashing harmonies to unsettle the audience. In addition to the original score, the soundtrack itself provides perfect nostalgia for the 1970s, including songs from bands like Toto and The Talking Heads to accompany Holden and Bill on their trip across America.
Although the show was cancelled after its second season due to Fincher having other commitments, there have been rumours that it may return after Fincher signed an exclusive four year deal with Netflix. I truly cannot recommend Mindhunter enough, particularly for anyone who enjoys any sort of psychological thriller. I would easily say that this is the best original show that Netflix has produced to date, even with some tough competition.
---
Uncover some more television Hidden Gems below:
Why Mythic Quest is Seriously Underrated
Why Black Sails is Seriously Underrated
Why Sense8 is Seriously Underrated