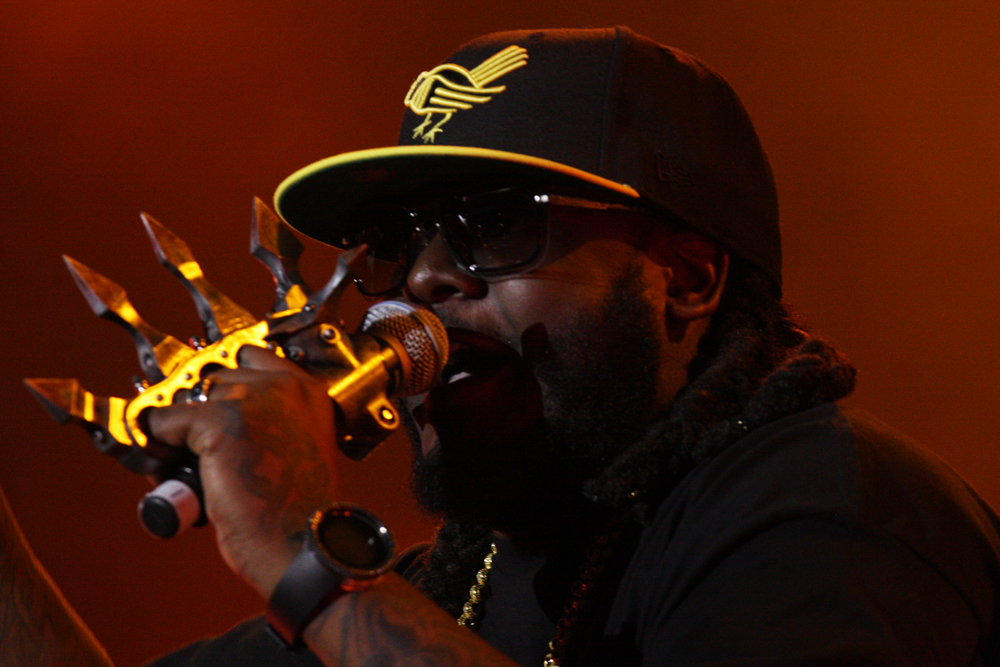 Music Critic Sarah Mawson praises the quality of NPR's Tiny Desk Concerts and gives a run-down of their top 5 performances
NPR's Tiny Desk Concerts began in 2008, the idea sparked by a joke someone made to Bob Boilen, the creator of the series. In the 12 years since its inception the desk has seen hundreds of artists of both superstar and unknown status from all around the world but 'the philosophy remains the same: capture the honest moment', in the words of Boilen. It is this goal that makes the performances feel like an even playing field. Once an artist is behind the desk it ceases to be beneficial to have the best visuals or access to the best recording studios. Once all the privileges artists can buy or earn with time are stripped away, all that matters is the music, and when that's all they have to work with they can perform it to the degree it deserves. With this in mind, here are the top five performances Tiny Desk have put on.
---
5. Bleachers
When renowned songwriter, producer, and frontman of Bleachers Jack Antonoff took to the makeshift stage with two accompanying musicians to play three singles from their 2017 album Gone Now, they took the base idea of Tiny Desk; to do a live performance that 'captures the honest moment', and did it wonderfully. The combination of Antonoff's fragile vocals, stripped instrumentation that possesses the same delicacy, and bittersweet lyrics are practically made for Tiny Desk. During the performance Antonoff briefly spoke about his approach to concerts which is to 'trick people into getting really sweaty and then going home and [crying]', which is made much easier in the small setting, hearing every crack, every wobble of Antonoff's voice in 'Everybody Lost Somebody'. Hearing the imperfections at such a close proximity are what makes Tiny Desk so intimate, even when watching through a screen. 
---
4. Wu-Tang Clan
Similarly to Bleachers, Wu-Tang Clan utilised the intimacy of Tiny Desk to create an incredibly casual performance, balancing somewhere between a mini-concert, a jam session and a kickback. The performance feels completely stress-free, worries of technical difficulties and profits coming a far-away second place to enjoying the music. On the other hand, while Bleachers took the opportunity to strip the music back, Wu-Tang's feels as big as always, the desk never a barrier to energy. Wu-Tang also take advantage of the relaxed setting to change their delivery; while typical concerts have a clearly defined setlist with little room for deviation or experimentation, on this particular occasion the group did a medley of songs from their discography spanning 28 years and eight albums. This exemplifies another golden aspect of Tiny Desk: the space to create and try new things with less pressure to play the favourites of a fan-packed, ticket-buying crowd.
---
3. Boygenius
It was tempting to have one of the Boygenius members solo performances take this place in the top picks, however the harmonies between the three women (Julien Baker, Phoebe Bridgers, and Lucy Dacus) makes for this performance being one of the greatest. Each have done their own stunning Tiny Desk performances before – Baker and Bridgers have both done two, the most recent being one of their pandemic-necessitated 'at home' series – and now undoubtedly have something similar to a 'friends of' Tiny Desk equivalent, the intimacy extending beyond the desk itself. The highlight of this performance has to be the final song, 'Ketchum, ID', the reserved beauty of which fits Tiny Desk perfectly. Expect shivers all the way through, especially in Dacus's verse. 
---
4. Tank and the Bangas
Tarriona "Tank" Ball and her group were the winners of the 2017 Tiny Desk Contest, an annual competition in which unsigned artists can send in submission of them performing a single song at the chance of winning the opportunity to do their own Tiny Desk performance. There have been many winners over the years, but Tank and the Bangas remain the most memorable as they perform three songs with palpable and unfailing energy, their creativity allowing for songs such as 'Boxes and Squares' that at one point makes a shopping list incredibly catchy, or 'Quick' (the song that won them the contest) a larger than life track that delves into a narrative about a money-making scheme gone wrong. Tank's voice is the brilliance behind the music, undulating and switching between powerful singing and fast-paced rapping that would give Nicki Minaj a run for her money. Tank and the Bangas have the kind of talent that makes you hope that they would have gotten their much-deserved recognition with or without Tiny Desk, however that doesn't make the Tiny Desk Contest's attempt to help them along any less laudable.
---
1. T-Pain
A good Tiny Desk performance does one of three things: gives an incredible live performance; takes advantage of the intimate setting and try to incorporate that into the show; or uses the desk as an opportunity to play around with their music. A great Tiny Desk performance does all three, shown best by T-Pain's 2014 Tiny Desk Concert, which at the time of writing this has over 19 million views on YouTube. T-Pain's autotune-less voice is a hidden treasure (as hidden as 19 million views can be) and when accompanied behind the desk by a sole pianist it shines. When he talks in between songs it's easy to hear the nervous joy and when he sings it's easy to hear his talent, turning what were already established club classics into romantic ballads. 'Up Down (Do This All Day)', a song about a stripper dancing, transforms into a lover's lament behind the desk and it is impossible not to focus entirely on T-Pain's voice as he draws the audience in to the song and reminds them that he uses autotune to "sound different", not because he needs to sound better.
---
Tiny Desk exemplifies what all music can be: a beautiful performance, an intimate experience, a playground, all in bite-sized samples. T-Pain may be the best, but there isn't a single Tiny Desk performance that isn't a pleasure to watch. Tiny Desk also serves as an archive, preserving artists who no longer perform whether it's because the band has broken up, as is the case with Civil Wars, or because they're no longer with us, as is the case with Mac Miller who died only a month after his Tiny Desk Concert was published. For all the redundant, overdramatic, unimportant content YouTube and the wider internet has enabled, NPR Tiny Desk Concerts make it worth it; artists, old and young, popular and unpopular, just starting out and nearing retirement, living or deceased, together or apart, as long as they're worth listening to.
---
You Might Also Like:
Album Review: Napalm Death – Throes of Joy in the Jaws of Defeatism
Essential Albums: GZA – Liquid Swords
Reading and Leeds Festival 2021: The Lack of Gender Diversity
Album Review: Everything Everything – RE-ANIMATOR