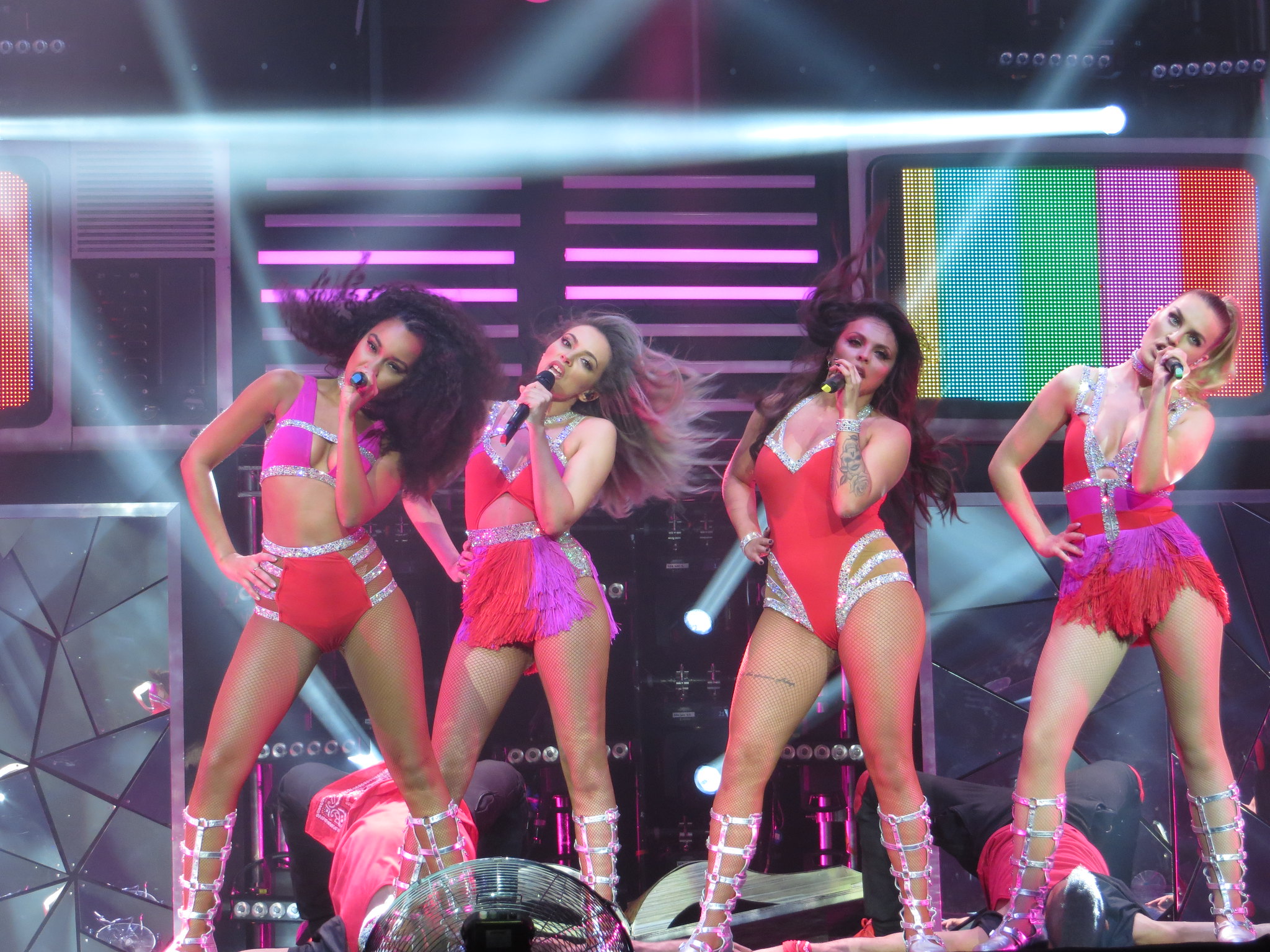 Music Critic Ffion Haf celebrates the history and successes of the girl band
For the first time in The BRIT Award's 41 year history, the prize for best British group was awarded to an all-female band, Little Mix. In an emotional and captivating speech, Pinnock, Edwards, and Thirlwall dedicate the award to those who have come before them, such as the Spice Girls, All Saints, and Girls Aloud. Thirlwall noted that "the fact that a girl band has never won this award really does speak volumes", and it truly does. Women are only recently being respected and acknowledged for their contribution to the music industry, and there is still much progress to do. The industry as a whole is inherently sexist in that it timelessly favours male artists in all aspects, from salary, chart ratings, to award ceremonies.
Pinnock brought light to this when she spoke of how "It's not easy being a female in the U.K. pop industry. We've seen white male dominance, misogyny, sexism, and lack of diversity." For a woman, success means working twice as hard to achieve what they deserve, it is important that women in the industry are using their "voices more than ever". Little Mix have undoubtedly made history, and hopefully their win will be the beginning of many more wins for girl bands.
From the golden ages to 00s favourites, girl groups have continued to shape the music landscape and produced some of the well-loved music of all time. As the times have evolved, so has music. Girl bands and their songs have always varied in subject matter, depending on the time, place, and target audience, this is why they will never go out of style.
Girl bands function as influential and positive role models for successful and creative women, from clothing to the lyrics in their songs – people look up to these iconic figures. They spread the message of female empowerment and call on women to support one another, girl bands are more than their music, they are an entire community. There is something truly transcendent about the female bond, and girl bands amplify this notion of belonging.
The music industry is not what it used to be. Today girl bands are just as popular and prominent as their male counterparts. Women have broken barriers, overcome obstacles, and fought for their rightful place on the charts. Girl groups like Haim, Little Mix, and Blackpink, have a platform larger than any other girl bands before them.
_________________________________________________________________________________________   You Might Also Like: