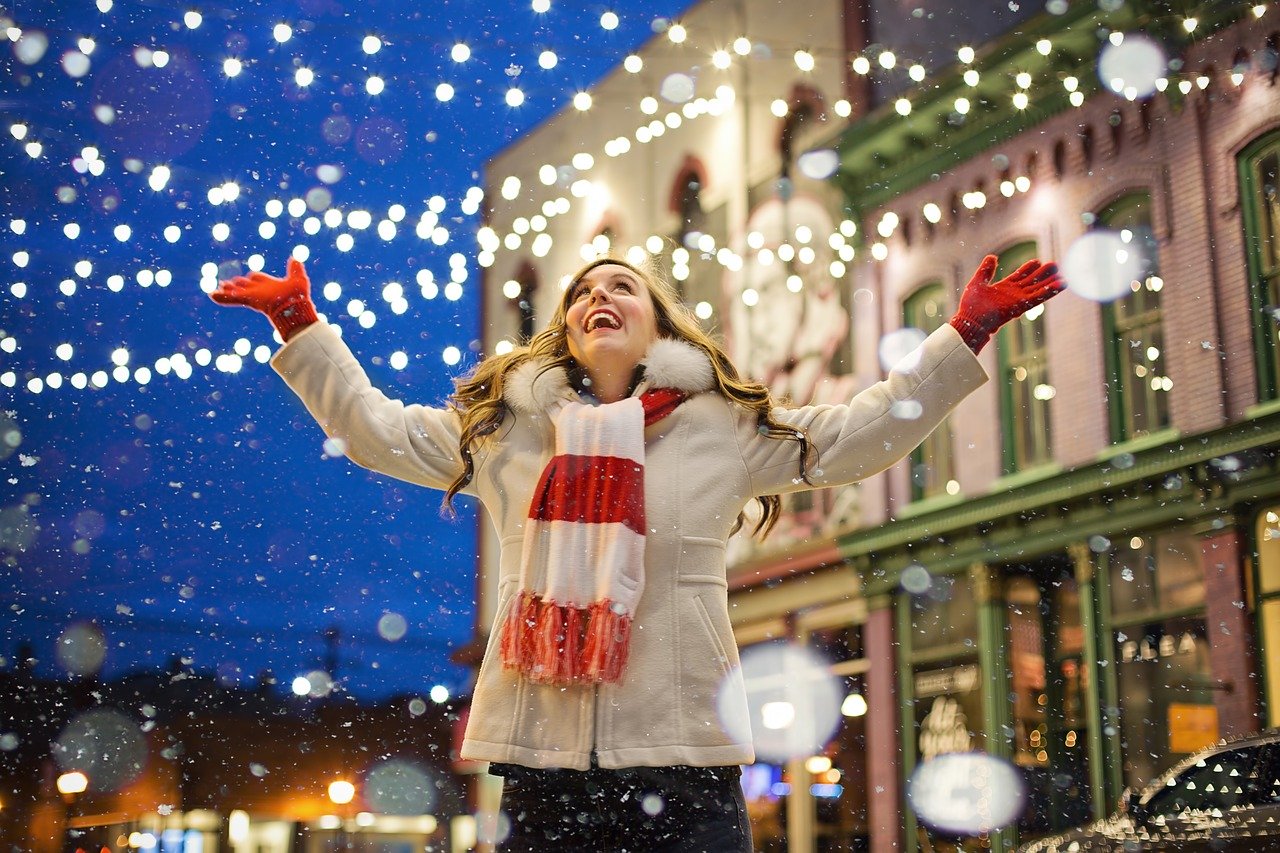 Life&Style Writer Alys Lloyd gives her top tips for making the most of the Christmas period as a busy student
With Christmas right around the corner and the festivities appearing already to be in full swing, getting into the festive spirit may seem easy and almost unavoidable for most people. However, as students, the Christmas break stands as a time where we often need to knuckle down and get stuff done. As a result, it is sometimes harder for students to fully immerse themselves in the Christmas spirit, with stress, deadlines and exams dominating the festive period. With this in mind, here are my top five tips for getting into the festive spirit despite university workloads…
1. Plan
The Christmas period is a time where there is simply so much to do. Whether it's Christmas shopping, work/society Christmas meals or even just family get togethers, often it seems impossible to balance everything. When you then think about adding work into the mix, it becomes understandable why so many students struggle over the holidays. My simple solution to this would be to make sure you plan your revision around the things you really want to do. Take some time to schedule important dates into your diary so that you know when you will and won't be able to study. Moreover, by scheduling important festive activities into your diary, it's less likely that you will feel as though you are missing out. Some of my top picks for festive activities include Christmas markets, ice-skating or simply taking a walk around town and admiring the Christmas lights. If you're staying in Birmingham for the holidays or if you fancy going out before term ends, the Birmingham Christmas markets are a must. The newly installed Christmas wonderland named 'Once Upon a Time in Birmingham' also looks incredible, showcasing 88,000 fairy lights measuring more than 9km in length (more festive lights per square foot than any other site in Britain). If you are close to London over the holiday period, Kew Gardens are putting on their annual 'Christmas at Kew', which features incredible festive lights and displays.
2. Avoid stress
I know it's difficult not to focus on impending deadlines and exams but the Christmas holidays are meant to be relaxing (as well as productive). By being proactive with work over the break we can make life easier for ourselves when term starts again in January. However, don't isolate yourself to the extent that you aren't able to enjoy the festivities. If your family have organised a super festive trip to the Christmas markets or your friends have decided to all meet before the big day, don't feel like you can't go. Allow yourself some time off! If you are productive with your work, you should be able to spare a few hours.
3. Listen to Christmas music
'The best way to spread Christmas cheer, is singing loudly for all to hear'. Nothing gets you in the holiday spirit quite like listening to your favorite Christmas album. You know it's truly Christmas when the likes of Mariah Carey and Michael Bublé come out of hibernation and find their way back onto the radio. Whether it's blasting out the festive tunes in the car, or simply listening to a Spotify Christmas playlist whilst you work, music will certainly get you feeling the festive vibes.
4. Find study spaces
One major tip that I find really helpful when working it hope is making sure you have a space specifically dedicated for study. This creates a division between work and down time, meaning you don't end up focusing (or stressing) on work when you are meant to be relaxing. If you don't have a space in your house maybe head to a local coffee shop or library. I personally love heading to my local village coffee shop and having a warm, Christmassy drink whilst I get on with my reading. If you are working at home, you could even decorate your study space with fairy lights and other Christmas decorations so you can feel festive even whilst you are working.
5. Watch festive movies
Finally, after a long day working there really is no better way to relax than to wrap up warm and watch your favorite Christmas film. With the days getting shorter and colder, a good movie night is a massive treat. To really amp up the festive feel why not wear some comfy Christmas pyjamas and snack on your favorite seasonal chocolates. Having a bit of down time at the end of the day really makes the difference to your stress levels and films will allow you to forget about deadlines and really immerse yourself in a different world. Some of my personal favorites include The Holiday, Arthur Christmas and Love Actually.