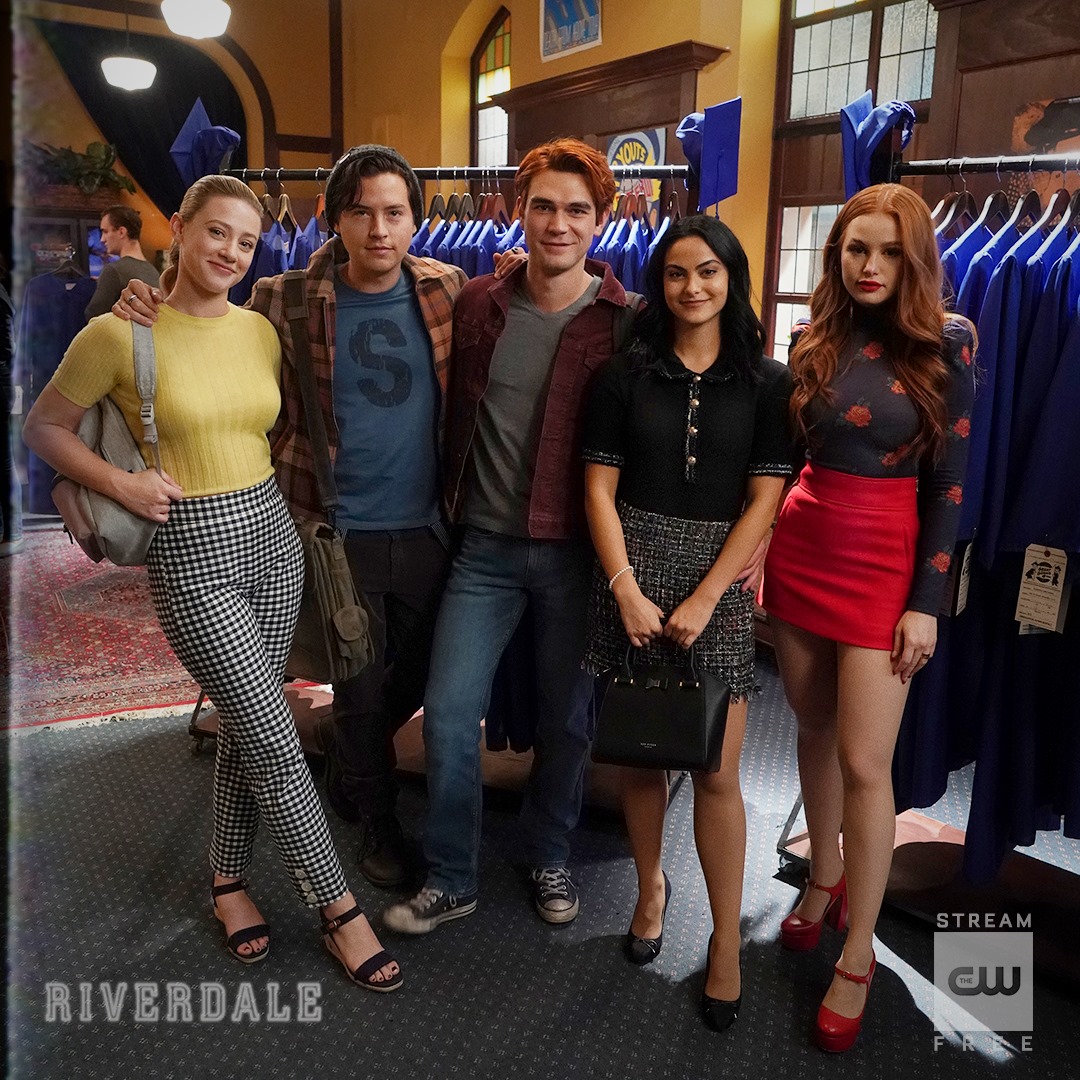 TV Critic Josie Scott-Taylor reviews the latest season of Riverdale, the teen drama famous for its binge-worthiness and outlandish plot lines, and concludes that it does not disappoint
Mass seizures in school, serial killers, a bear attack, and a farm where organs are harvested – these are just a few of the bizarre plotlines that have graced our screens since Riverdale began in 2017, a show which started, almost innocently in comparison to some of the later stories, with the mysterious death of Jason Blossom (Trevor Stines). Following the lives of a group of teenagers living in a small town, Riverdale is a coming-of-age teen drama jam-packed with heartbreak, dysfunctional families, and loyal friends.
Riverdale season four covered a lot of ground: Betty (Lili Reinhart) and Jughead (Cole Sprouse) started doing investigative work for the FBI, with no qualifications except Betty's made-up 'serial killer gene'; Cheryl (Madelaine Petsch) and Veronica (Camila Mendes) started a rum business, much to Hiram's (Mark Consuelos) displeasure; and Archie (KJ Apa) considered joining the naval academy after the tragic passing of his father. After Jughead's fake death storyline was finally wrapped up, the season naturally came to an end, leaving viewers desperate to find out who was making those creepy videotapes – all just very normal small-town behaviour.
As usual, a lot happens in the first three episodes of the new season, which returns at full force, filled with the kind of typical Riverdale storylines that make the show so endlessly entertaining. Murders, even more creepy videotapes and, at long last, graduation are all underpinned by the events of the previous season, with viewers constantly wondering when the dramatic Barchie kiss will be revealed to their respective partners, and how this will impact their relationships, especially now that college is on the horizon. 
Aside from the swift wrapping-up of old storylines, ones which have potentially been dragged out for slightly too long, viewers get a sense that Riverdale as we know it is coming to an end, with character plots very obviously being concluded. Each episode is filled with a sense of nostalgia and emotional goodbyes as the characters reach the end of their high school days, realising that they are eating lunch or sitting in class together for the very last time. This allows the writers to seamlessly transition into the future from next week's episode, which introduces a large time jump, at long last giving the actors the opportunity to play their real ages – this will bring viewers immense relief after watching Cole Sprouse play a character very obviously ten years his junior for so long. We have seen from a new trailer that Archie leaves to fight in the war after failing to graduate high school, Betty finally follows her roots and becomes an FBI agent, Jughead becomes a writer and Veronica gets married, but the core four reunite, alongside other friends, to save Riverdale from yet another crisis. 
Despite its trashiness, Riverdale season five is actually rather heartwarming, packed with the sort of touching moments between best friends and families that make the outlandish storylines more bearable and allow viewers to suspend reality, taking us away from the horrors of everyday life. Personally, I think Riverdale is the perfect lockdown watch and I, for one, am very excited to see what transpires when the gang gets back together to once again save the day. Riverdale has just been renewed for a sixth season, so expect the writers to attempt to outdo themselves with even more ridiculousness in coming years.
Rating: 4/5
---
Can't get enough of teen-dramas? Check out these articles:
Throwback Shows: Pretty Little Liars