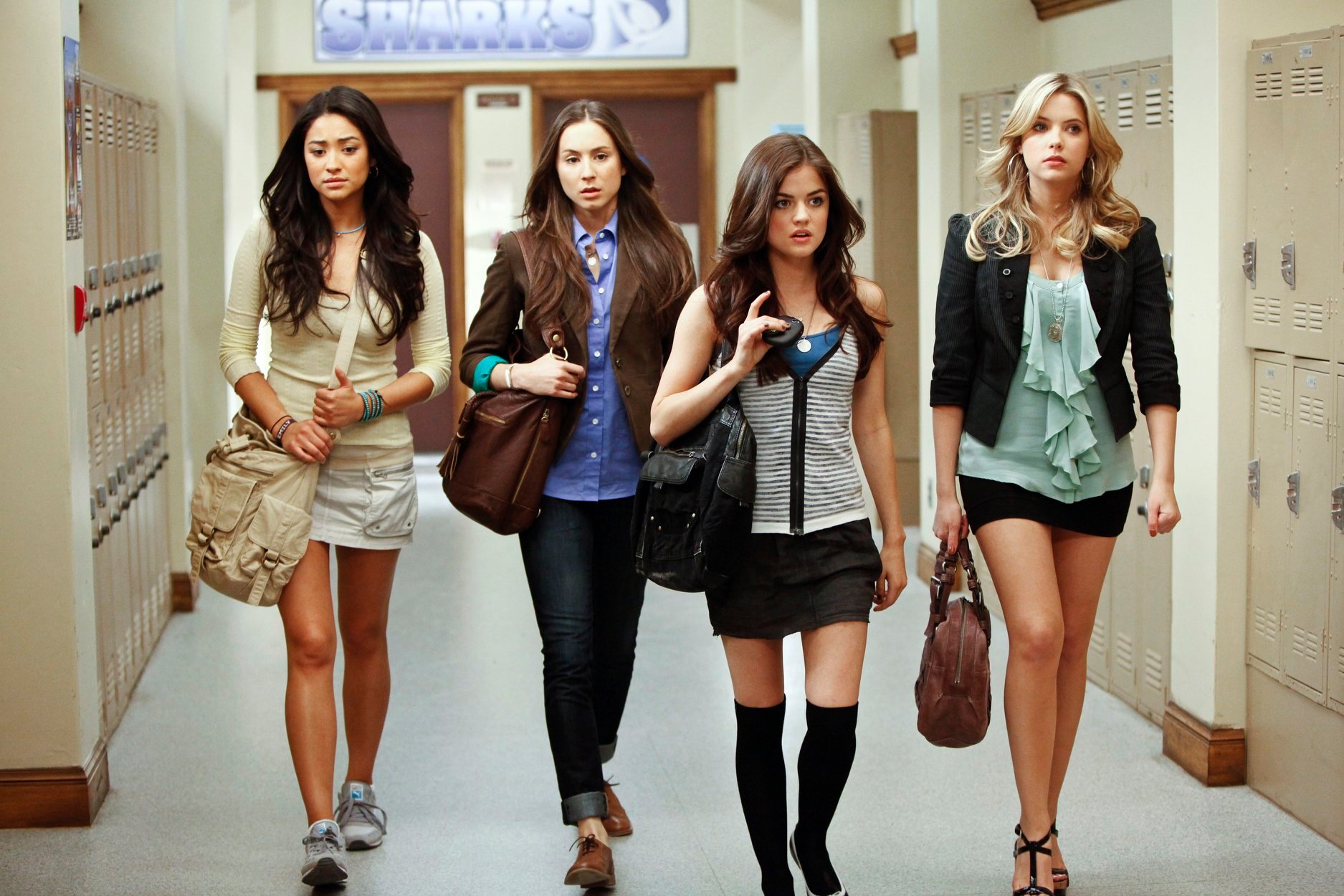 TV Critic Anisha Mansuri fondly remembers the good-old-days when Pretty Little Liars, a favourite teenage drama and murder mystery, graced our screens
*Major spoilers ahead*
In the summer of 2010, Pretty Little Liars debuted on our screens, introducing us to the lives of four teenagers. The series begins with the Liars returning to school after summer break, following the disappearance of their fifth best friend and ring-leader Alison DiLaurentis (Sasha Pieterse). The show is loosely adapted from Sara Shepard's bestselling book series of the same name and when it comes to teenage thrillers, Shepard brings her A game, as does showrunner I. Marlene King. 
The mysterious town of Rosewood, Pennsylvania, quickly found a home on our screens, as did the Liars and their cell phones, which were constantly buzzing with an alert that 'A' was always watching. Through black hoods, cryptic notes, riddled murder games and, of course, boys, Pretty Little Liars eventually became the 'most-tweeted about television finale ever' and a moment for our generation. The show's theme song 'Secrets' by The Pierces, sums up the entire premise of the series with the iconic lyric 'two can keep a secret if one of them is dead.' From the creators of Gossip Girl and Shadowhunters, Pretty Little Liars showcased teenage drama meets murder mystery in the best way possible, all whilst leaving us guessing for seven long seasons who was beneath the black hood. 
While outsmarting homicide detectives and ditching school to go bury a corpse, the Liars managed to live normal teenage lives too and all had notable love interests on the show, Aria (Lucy Hale) especially. During the seven-season run, fans were left obsessed with 'Ezria', Aria and Ezra's (Ian Harding) relationship on the show, but this romance did not age well. In the minds of teenagers everywhere this was simply TV's newest 'ship' and now eleven years on, we can see how problematic their student-teacher relationship truly was. Mainly due to the grand reveal in season four that Ezra had in fact always known who Aria was and meaning that she was a minor when they first met.
Of course, some scenes were more memorable than others, for instance when Jenna (Tammin Sursok) was revealed to no longer be blind, the hostage-dollhouse prom, Mona (Janel Parrish) being revealed to be the original 'A' and finally Alison returning from the dead in season four's finale, 'Now You See Me, Now You Don't.' Fans of the show can surely no longer look at the letter 'A', black hoods and red coats or a dollhouse the same way ever again. 
During the show's farewell 'Till Death Do Us Part', it is finally revealed, in a twist that no one saw coming, that 'A' was in fact Spencer's (Troian Bellisario) evil and long lost twin sister with a terrible British accent. It seemed that 'A' and all those who tried to sabotage the Liars had always been envious of their unbreakable friendship. These girls would literally kill for one another, and even though they initially believed they were all held together by Alison, by the end of the show the secrets that broke them were the same that bound them together for life. Even if through murder, betrayal and affairs, the Liars remained united until the very last episode. Once a liar, always a liar.
---
Check out other throwback TV articles:
Throwback Shows: One Tree Hill
Throwback Shows: The Fresh Prince of Bel-Air