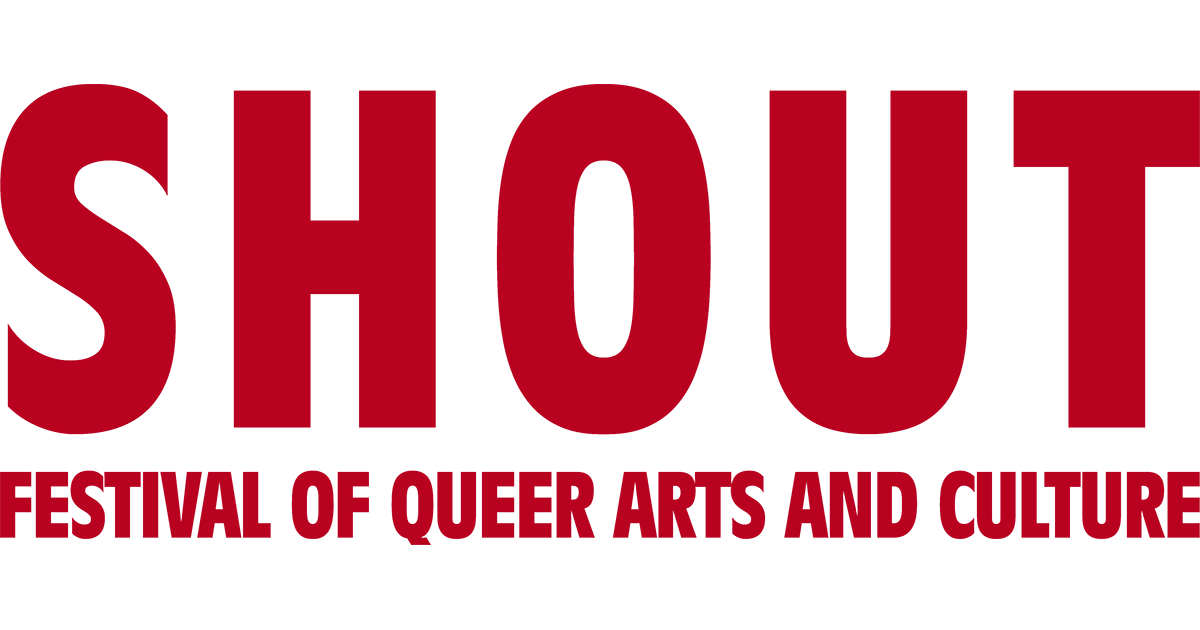 Culture Editor Luca Demetriou experiences a variety of wonderful and queer performances by UK artists for SHOUT Festival opening, featuring a screening of cult film, Hedwig and the Angry Inch
Upon entering The Nightingale Club, spectators are greeted by two new murals that SHOUT has commissioned by artist, Freddie Lanka. Quintessentially Lanka, the murals foreground yellow, blue, red and white, vivid and bold. The murals celebrate queer history in Birmingham, featuring vibrant illustrations of faces, with the text: 'You are stepping into queer history! 50 years of community, of celebration, of finding yourself and each other. 50 years of parties and protest'.
Iconic Birmingham drag queen, Yshee Black, opens the night, lip syncing emphatically to Truth Hurts  by Lizzo. Followed by inspiring words about community and the importance of SHOUT Festival by Adam Carver, the festival programmer and producer. And now, not to mention that Shout is now the largest queer arts festival in the UK.
The first performer we have is Midgette Bardot, part of Liverpool's queer extravaganza EAT ME + Preach! Bardot performs a dramatic reading of one of her diary entries. Beginning quite conventionally, the diary entry becomes more outrageous, as Bardot throws her prop, a baby doll as the diary entry progresses. Touching on themes of unconventional sexual fantasies and problematising kink shaming, Bardot opens the audience up to new avenues of sexual thought. Breaking for a song interlude, Bardot ruminated on themes of desirability as a person with a disability who is also queer. Bardot's performance teetered around the border of touching and outrageous.
Next, Kevin Le Grand's dramatic reading and song, focused on handbags as a leitmotif in the performance. Kevin Le Grand obscures reality through a dramatic and absurdist reading. The story follows a woman, later discovered to be Kevin Le Grand, who is swallowed up by her handbag at a bus stop. Living in her handbag for three weeks, nibbling on a left over Toblerone, the lady comes to believe that she is at a rave with all her past lovers. She cannot seem to distinguish between reality and possible drug trip. As a 'work in progress' described by Le Grand, this is where the story ends. We are, then, invited to sing with Kevin Le Grand to a song in which the lyrics have been replaced by 'handbag' throughout. Inducing laughter throughout, Le Grand's performance could fit into the Theatre of the Absurd canon.  An artist to watch, Le Grand is working on their first solo show.
Following Kevin Le Grand was Ginny Lemon. Pre-performance, Lemon, distracts the audience from some minor technical difficulties. Walking down stage, Lemon probes spectators with questions, wondering and hoping someone from Arts Council is present for an opportunity. Listing all her sayings, such as 'I'm Ginny Lemon, fancy a slice', as seen on her X-Factor audition, Ginny successfuly bides time for the crew. Ginny Lemon theatricalises Crazy Frog's 'Axel F', performing an energised show, comically infused and upbeat, not needing lyrics to entertain the audience, lip-syncing to all the sounds of the song.
Juno Birch graced the stage, following her Drag Mother, Ginny Lemon. Captivating and striking, Birch is a stellar performer. With phenomenal makeup and exaggerated facial expressions during their lip-sync, this extra-terrestrial artist enthralled the audience in her sixties style clothing and lilac skin. Lip-syncing to Gillian Hills, 'Zoo Bisou Bisou', featuring telephone interruptions of segments from Joan Crawford's role in Mommy Dearest. Finishing by performing to 'Sunshine, Lollipops and Rainbows', Juno Birch transported the audience simultaneously to the past and future, musing on the 1960s and 70s while amalgamating an aesthetic that blends the alien with that of a 1960s woman.
After a short break, we watch a screening of Hedwig and the Angry Inch. SHOUT describes Hedwig as 'a queer fairy-tale. Hedwig trails behind her ex-boyfriend and former protégé, as he has surpassed her success performing in stadiums, while Hedwig books gigs in dingy nearby venues. Kanasas trailer parks turn to stages in colorful flashbacks as Hedwig sings autobiographical songs about falling in love with a GI, her journey from East Germany, a botched state enforced 'sex-change' operation, and the rock success that has eluded her'.
The night continued on at The Village Inn featuring cabaret, games and disco at a SHOUT special edition of Ginny Lemon's Pick 'n' Mix late into the night. SHOUT is on until the 17th November, with amazing cultural experiences that shouldn't be missed! Bringing a Vogue ball to the Midlands (this is major as Birmingham doesn't have a vogue scene!). Featuring Travis Alabanza's acclaimed show Burgerz and a talk from John Waters, the 'King of Camp'  (and the icon who created Hairspray and Pink Flamingos).
SHOUT runs from the 5th November to 17Th November in Birmingham at various venues.