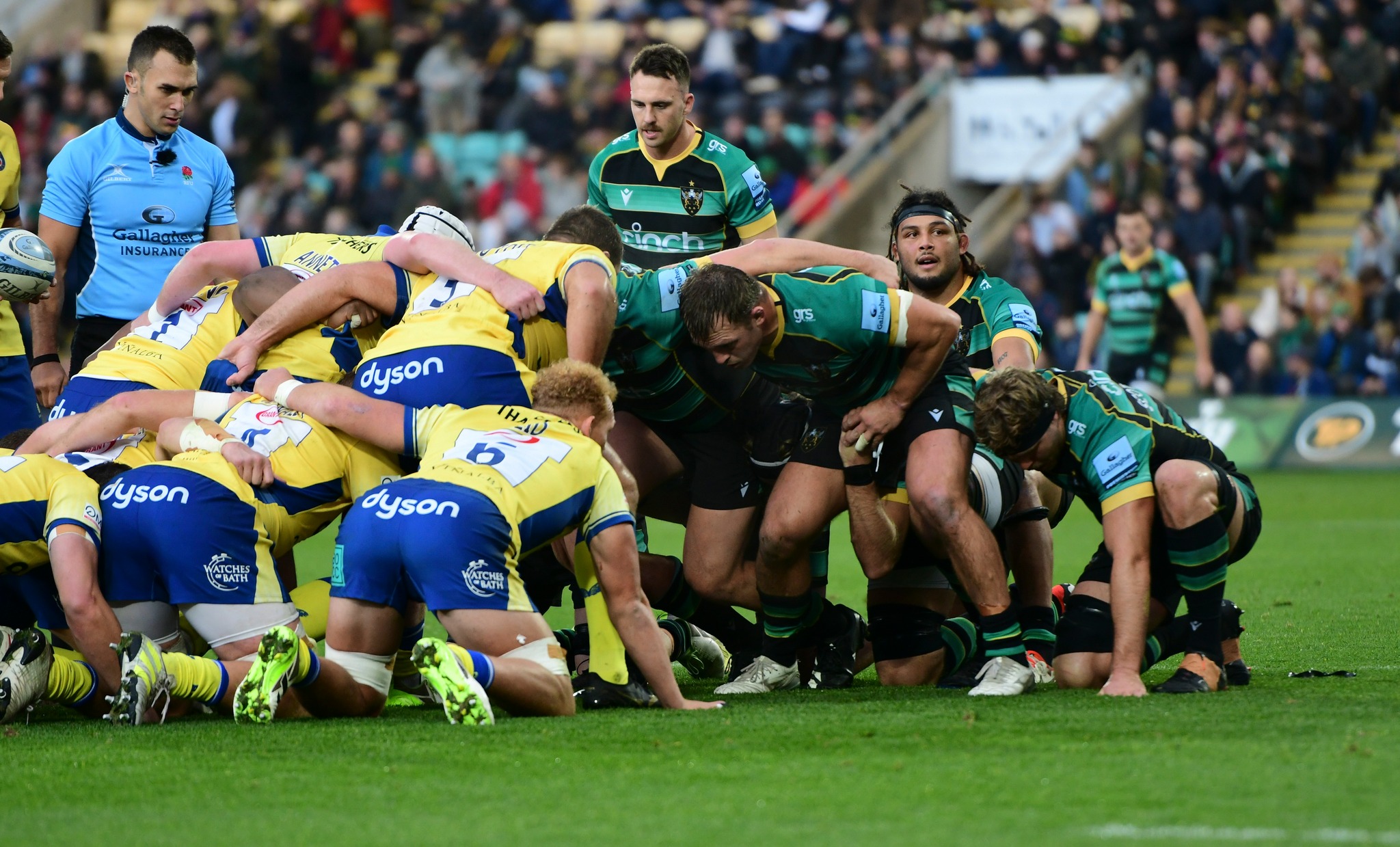 Sports Writer George Wellbelove explains how the Rugby World Cup ending could lead to a lack off game time for players in the Premiership
The Premiership has gone under the radar as it began whilst the 2023 Rugby World Cup was still going on but it has certainly brought plenty of entertainment. From numerous last minute penalties to the increasing use of cross field kicks, this season is already starting to look like an enjoyable one. 
Despite the folding of three clubs, leaving the league down to ten teams, the Premiership is back to its normal self. However, the end of the World Cup has brought a number of issues to light, mainly the large squad sizes and the lack of game time which players may experience. 
Due to the Rugby World Cup, teams could not select some players due to them playing for their nations in France. This provided opportunities for other players to  claim a place in the starting team. Particularly with the rebranded Premiership Rugby Cup, which is somewhat focused on the development of youthful players, there were plenty of chances for less regular players to perform. 
This has worked well in terms of Northampton Saints, who were able to start most of their newly signed players from their academy in the form of Henry Pollock, Archie McParland and Ewan Baker. Further signings from the former Wasps Academy of Will Glister and Reuben Logan has secured the future of their team and being able to play so early in their professional careers has been testament to not only their hard work but also the chances Saints have been able to give them. McParland has been very impressive by featuring on the bench in all four Premiership games so far this season despite being just eighteen years old.
However, the return of the Rugby World Cup players could stunt the development of some of these talented young players, perhaps resulting in an even bigger exodus of players than the one we saw at the end of last season. Notable players such as Joe Marchant, Sam Simmonds and Jack Nowell all departed their clubs to sign for clubs in France in part due to a lack of international rugby at the time of their signing. This year could spell a huge departure of players due to limited playing time. 
Seven Saracens players featured in the 33 man squad for England at the Rugby World Cup and all have now returned to the North London team. Over the weekend, all of those players were included in the 23 man squad to face Leicester Tigers. This means that players who had been starting in place of these internationals were cast aside and face little game time until February when the Six Nations begins. Paired with the increased squad sizes, after Wasps, Worcester Warriors and London Irish all folded and their players had to find new clubs, game time is going to be extremely limited. 
The Harlequins are facing another dilemma. With the return of internationals, players who have performed superbly in the first four games of the season may also be moved down to the bench. In particular, Jarrod Evans, who orchestrated the wins against Exeter and Bristol, will most likely take the 22 shirt with the return of Marcus Smith from England duty. Furthermore, the return of players from injury such as Luke Northmore and Cadan Murley brings forward another problem as Quins would now have five players for only four positions. 
Many more clubs will face similar problems which could cast Premiership into disarray. The more appealing and lucrative playing opportunities overseas, for example in France and Japan, may entice more players than ever before with the restricting nature of England's top league in rugby union. With the smaller number of fixtures this year than previous years, a quarter of the season has already been played. The Premiership needs to secure its future or face a diminishing talent pool imminently.
---
If you enjoyed this article, you might also like:
Aston Villa Suffer Fifth Consecutive WSL Defeat