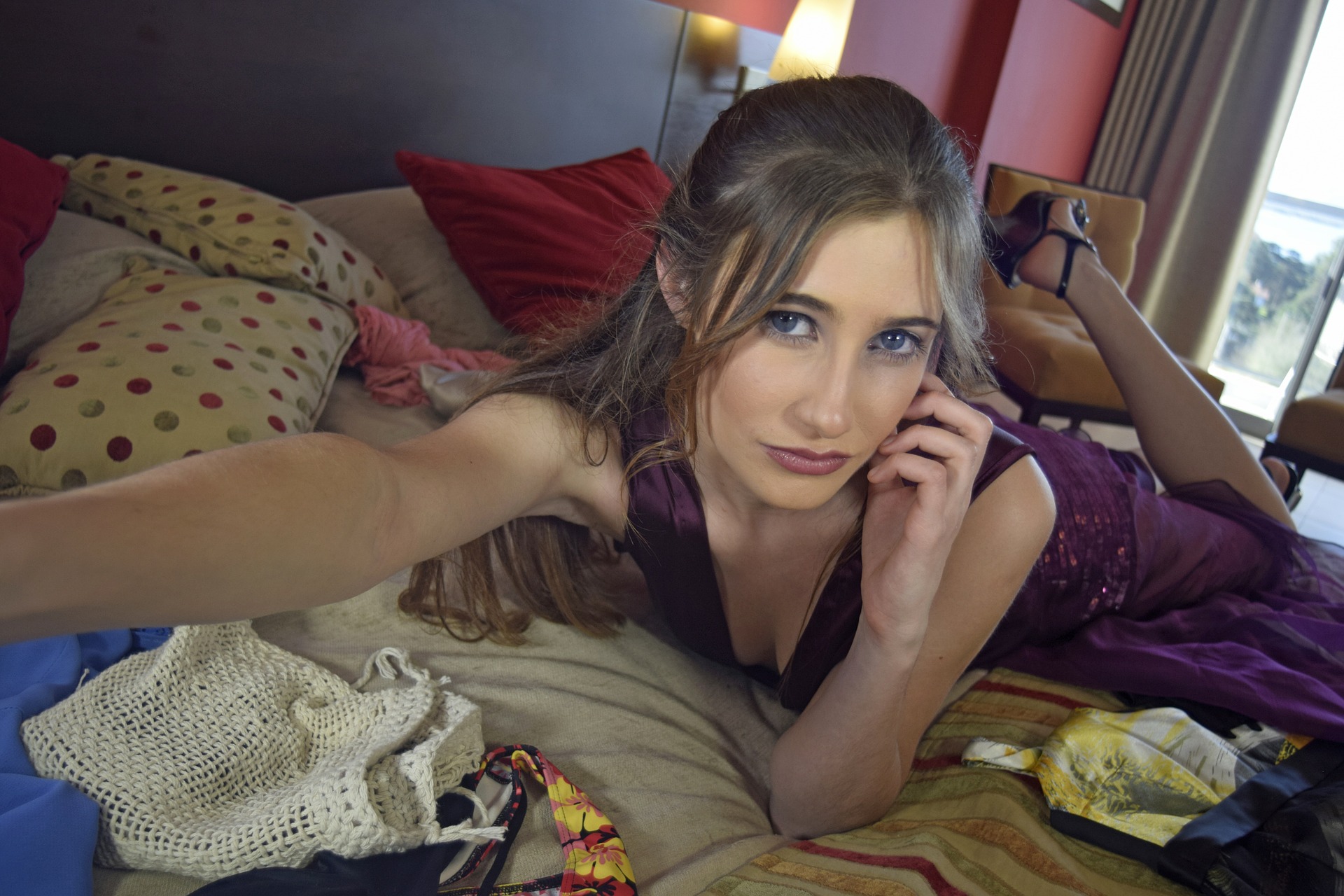 Comment Writer Ffion Haf discusses the recent news that explicit images of thousands of Irish women has been linked, arguing that criminal laws against this need to be passed
Content Warning: This article discusses revenge porn 
The privacy of over a thousand Irish women has been violated by the countless non-consensual explicit images that were recently leaked on public forums. It is understood that many of these images were likely obtained from private social media accounts, such as Snapchat and Tinder, without the women's knowledge, over the course of a few weeks. Among the photographs, there are thought to be various cases of minor related content, as well as revenge porn. Revenge porn often constitutes the sharing of private, sexual materials, of another person which are shared with the purpose of causing embarrassment or distress. 
An online protest is currently being planned (at the time of writing this article) to put pressure on politicians to bring in laws that will protect victims of this particular act of sexual abuse wherein sexually explicit videos or images are shared without the knowledge or consent of the person. Sinn Féin leader Mary Lou McDonald states that the lack of support and protection given to the victims shows the 'inadequacy of the Irish law.' As of now, image-based sexual abuse in Ireland is not considered to be a criminal offence, despite the impact it has upon the mental health and everyday lives of the victims. Linda Hayden of Victim's Alliance is under the impression that women in Ireland were targeted because 'perpetrators know there is no law against sharing intimate images without consent.' This directly highlights the problem; the correct actions are not being taken to ensure people's safety and privacy.  
Although, whilst on the topic of 'revenge porn' it is interesting to consider the term and what it truly means, is it the right way to phrase the act at hand? The term might be regarded as misleading as pornography is generated to create 'elicit sexual arousal' and is often produced on a large scale with the consent of both parties. It is typically not created as a depiction of reality; viewers are fed a fictional account of sexual encounters. The concept of revenge porn generates harmful actions into a form of entertainment, which is unacceptable – in no situation should anyone ever gain entertainment from the suffering of others. 
Such occurrences bring to light the lack of importance placed on the issue. Victims of sexual abuse are not only degraded; they live in fear of who their images may be seen by and what they are being used for. Many do not realise the repercussions of these crimes; it impacts every aspect of the victims' lives, from personal family life to their work. Social media has become a springboard for toxic activities and a means for spreading abuse; the fault does not lie in the hands of the victims, but an inadequate government and a justice system that will refuse to change unless people decide to speak up. 
Since the beginning of the pandemic, revenge porn has worryingly become the new normal as cases have risen by 22% during the last year. Lockdown is believed to have produced an extreme set of circumstances that are bringing a lot of problems. Two-thirds of women in abusive relationships have suffered more mistreatment from their partners during the pandemic. The lockdown creates a situation wherein it becomes almost impossible to escape acts of abuse. Similarly, victims of revenge porn and leaked photos also face the fear that they will never escape the injustice taken against them – social media ensures that photos remain present, continuously being shared amongst people. Not only do photographs become almost impossible to erase from the internet, but the damage it causes the victim is much more substantial. 
People should not be questioning why these explicit images were taken in the first place. Instead, we need to educate those who believe that such acts are acceptable on why they have no right to commit these acts. Modesty is pushed into the minds of women at a young age, they are told that to look attractive to the other sex they must be conservative and conduct themselves in a 'respectful' manner. The concept of taking nude images goes against this outdated and rather ignorant thought process, it allows a person to get to know themselves on a more personal level and can have many benefits. Rather than taking photographs for a partner, women often take snaps intended for their eyes and theirs only. Why do you ask? Well, why not, such images can boost one's confidence and give a sense of empowerment. People are entitled to feel attractive without looking for approval, it reminds them that they look good and should feel good too. Looking at private nudes or explicit images help us to understand our own bodies and look at them in an unbiased way; we spend most of our time experiencing ourselves through someone else's gaze, always worrying about what other people might be thinking. In taking pictures for yourself it allows a safe environment to view ourselves with compassion and love, it provides a sense of intimacy with your own body. 
When a person sexually assaults or rapes another person, in both private and public conversation, the blame always goes to the victim. Questions such as 'what were they wearing?' or 'why were they by themselves? 'are frequently asked despite being completely irrelevant and insensitive to the topic at hand. Whatever the actions of the perpetrator of sexual crimes, as a society we inadvertently protect perverts and paedophiles with the myths we choose to continue to believe. Many are subject to blame concerning their own image-based abuse, under the assumption that if they did not want the pictures to be leaked then they should not have been taken in the first place. However, people have the right to do whatever they like with their own bodies and control the consent of such images. People should not be afraid to express themselves in whatever way they feel most comfortable out of fear of criminals ruining their lives.  
You can sign a petition to make revenge porn a criminal offence in Ireland here:
https://www.change.org/p/irish-justice-department-make-revenge-porn-a-criminal-offence-in-ireland
______________________________________________________________________________________________________________
Like this? See below for more from Comment:
New Equality Commissioner Jessica Butcher and Her Damaging Views on Gender Equality
A Controversial Tribute to Mary Wollstonecraft
How the Government Failed to Protect Sex Workers During the Pandemic