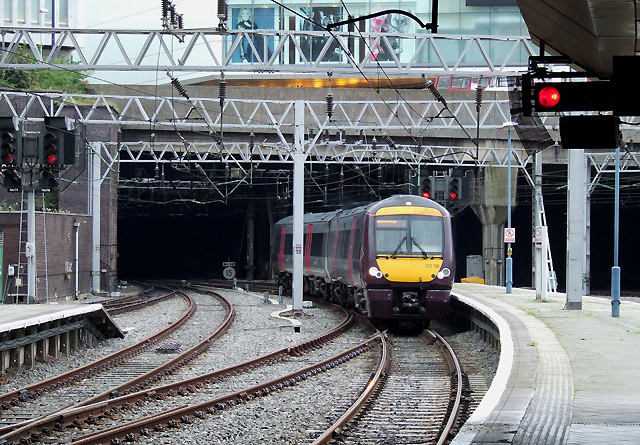 Train strikes are due to occur every Saturday across the West Midlands in November and December
Train strikes by members of the National Union of Rail, Maritime and Transport Workers will occur every Saturday during the rest of November and December in the West Midlands. These strikes may cause disruption to commuters travelling both in and out of Birmingham over the coming weeks. 
West Midlands Trains managing director Jan Chaudhry-van der Velde told Birmingham Live that on the first Saturday of these strikes he was expecting 789 services to run, instead of the usual 1,208.
The RMT are striking over the disagreement concerning train guards at station platforms. RMT general secretary Mick Cash stated: 'RMT strike action on West Midlands Trains goes ahead as planned from this Saturday in the face of the company's refusal to pull back from their threat to bulldoze through Driver Only Operation and their attack on the safety critical role of the guard at the platform/train interface.' 
West Midlands Railway responded to the call for industrial action by the RMT by commenting: 'we have committed to keeping a guard on every passenger train. A strike benefits nobody.'
This strike comes at a time of year when commuters rely on these train services to commute to work on a regular basis, to complete Christmas shopping and visit Birmingham's iconic German Christmas Market. These weekly strikes may also affect students returning home over the Christmas period.
Klaudia Pertkiewicz, a third-year Law student at the University of Birmingham, told Redbrick: 'Trains are so unreliable that they affect my commute to work almost every day, they're constantly late or cancelled.'
This reduced train service has also caused weekend plans to be disrupted. Sophie Gibbons, a third-year Child Nursing student at Birmingham City University, was having a friend stay over for the weekend when the strike occurred.
She told Redbrick, 'The train strikes have affected my plans that have been put in place for months and now I am worried that the trains will be delayed and extremely busy.'