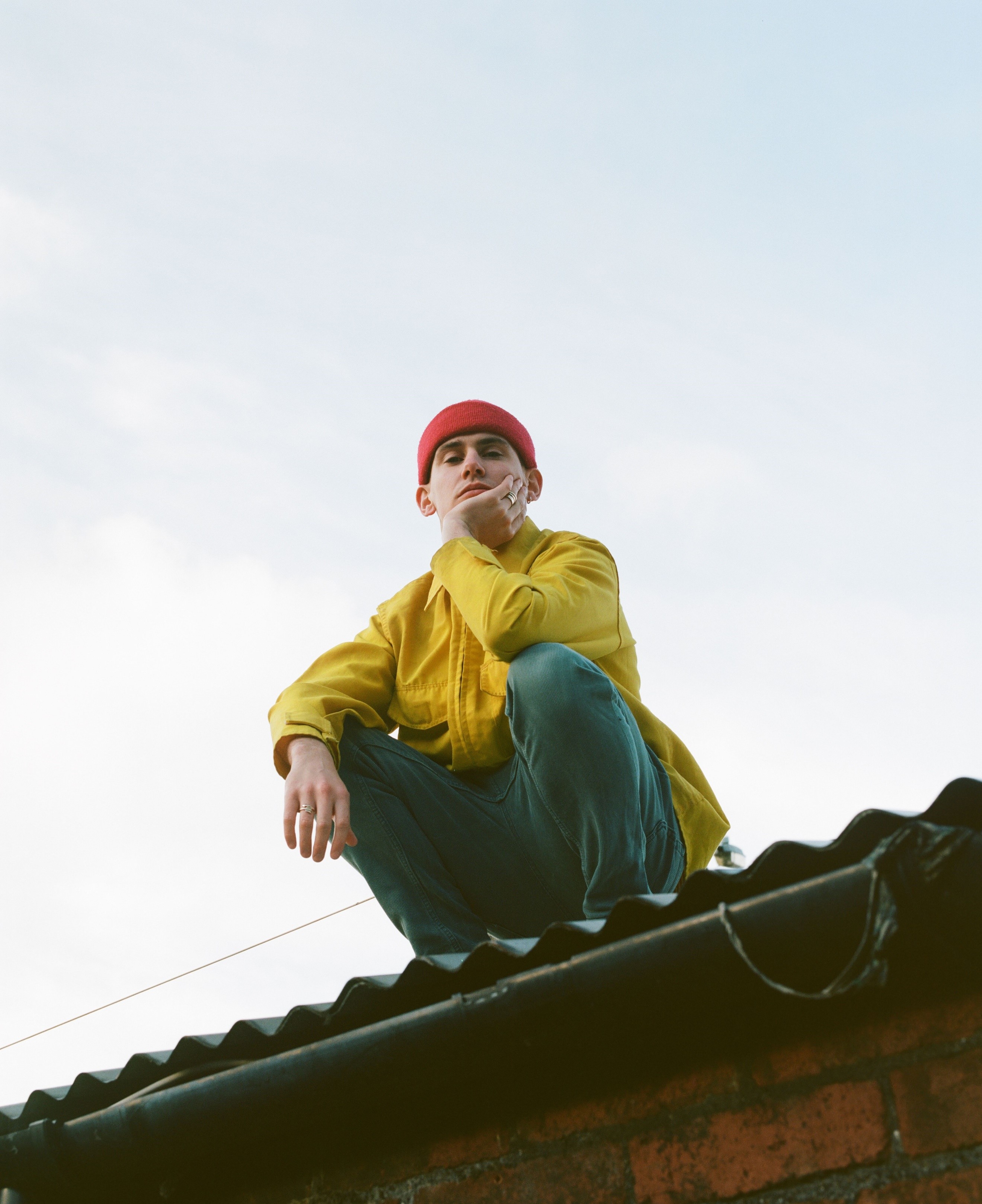 Music Critic Rebecca Sibley talks us through Kojaque's discography and explains why he has been a trailblazer in Ireland's young hip hop scene
'I'm just a Northside DC baby / Me mammy raised me / But a horse riding council housing crisis crazy' raps Kojaque in 'White Noise', the opening song of his 2018 album Deli Daydreams.  In case it wasn't obvious from 'me mammy,' DC is Dublin city, and Kojaque is setting the scene for the album's irreverent, ironic and poignant examination of Irish life.  
Claiming to offer 'the Emerald Isle's answer to Dr. Dre's The Chronic', 23-year-old Kojaque is at the forefront of Irish hip hop. It's a scene that has only recently started to receive the international recognition it deserves: 'people give you shit about your accent in hip hop,' Kojaque explained in a Boiler Room interview. Artists like Rejjie Snow, JyellowL and Versatile have succeeded in gaining an international following in recent years, though only the latter raps in a recognisably Irish accent. Kojaque, however, feels no need to mask his Irishness: he proudly performs in his accent and fills his songs with references to Dublin's geography, Irish history and the country's contemporary politics.  
Rapping over steady beats and jazz-inspired piano and saxophone melodies, Kojaque paints a stark but moving picture of Irish life. His debut album, Deli Daydreams, is a concept album that tells the semi-autobiographical story of a disenchanted Dubliner working a dead-end job. 'I'm dying in my hometown / It's been this way my whole life' repeats the chorus of 'Politicksis,' a song about the experience of growing up in a country with a tumultuous history. In its irony-laden lyrics Kojaque refers to the fight for Irish independence, the troubles and the tyranny of the Catholic church, as well as including moments of humour about his Irish upbringing: 'I come from a land where everything from the common cold straight to cancer / Can be treated with a flat 7-Up as the answer.'  
Kojaque first rose to fame in 2015 with a three-minute Radiohead-inspired music video of him rapping underwater. Since then, he's gained a dedicated following in Ireland and co-founded the independent record label Soft Boy Records, which has led Kojaque to be called 'a gateway drug' to other local musicians. This year he worked with fellow Dublin rapper and Soft Boy member Luka Palm on a collaborative album, Green Diesel, which maintains much of Kojaque's signature style but also takes inspiration from UK grime.  Although Green Diesel is less sensitive and politically charged than Deli Daydreams, it's full of fun songs such as 'AirBnb' and 'SPIT DAT OUT' that are a testament to Kojaque's versatility as an artist.
While Kojaque's songs may be full of specific references to his Irish upbringing, there's no doubt that his music has universal appeal. It's sensitive, angsty and fun, the product of an artist who has important things to say but can also work a crowd with his energetic and tongue-in-cheek songs. Both as a solo artist and as part of the Soft Boy collective, Kojaque has been a trailblazer in Ireland's young hip hop scene.  He's one to watch as he continues to establish his international reputation.