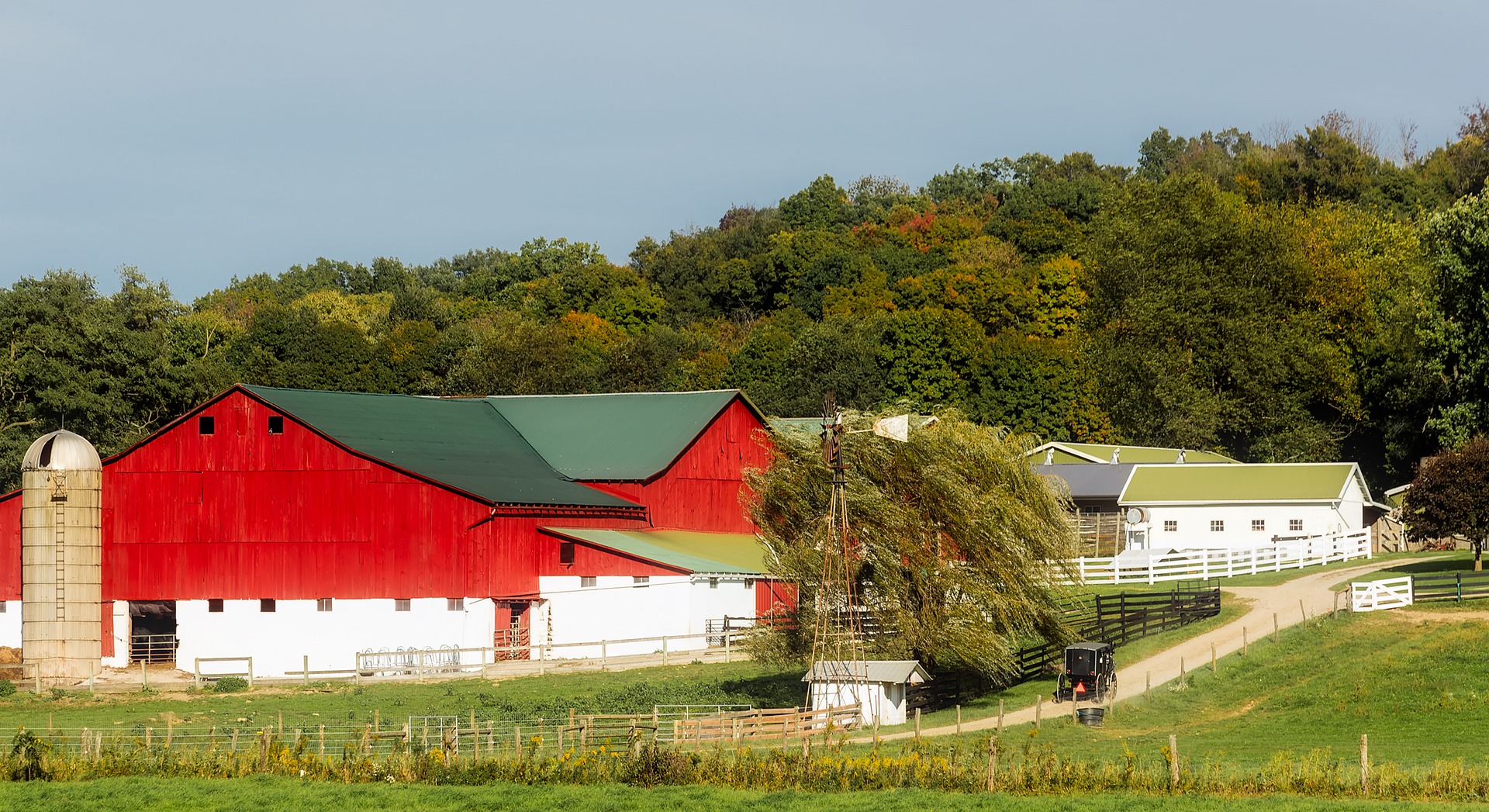 Sci&Tech Editor Ellen Heimpel describes a non-profit research study to investigate the genetic causes of inherited disorders in the Amish communities of the US
The Windows of Hope project is a non-profit research study based at the University of Exeter. It aims to investigate the genetic causes of inherited conditions in Amish communities in the US and is working towards identifying and treating these diseases. 
The Amish are religious communities in the US that follow strict Christian theologies and aim to lead as simple lives as possible. These communities originate from Swiss- German borders in Europe. They were forced to leave due to religious persecution during the 18th and 19th century and travelled to America where they settled in Pennsylvania and Ohio. These communities grew rapidly, and Amish people now live in lots of areas across America. 
However, their populations are still culturally isolated, and therefore the communities can harbour different and sometimes novel genetic diseases.  Additionally, Amish people do not have health insurance and all the funding for healthcare provision comes from within the community themselves. Therefore, medical research within these communities is important in order to correctly identify and treat these diseases at as low a cost as possible. 
A common misconception about Amish people is that they do not accept medical interventions. Although the communities try to live as simply as possible and sometimes even reject things we see as essentials such as mirrors and even shoes, they only reject the advances they see as unnecessary. They will, however, accept technology that they feel is beneficial to them and to their children. Amy Baker from the Window of Hope project tells BBC Inside Science that she has observed an Amish family accepting a cochlear implant device to help their child hear and that they would charge this device on a horse-drawn generator!
The WHO project began in 2000, when there was a poor knowledge of genetic diseases affecting Amish people and only 5% of sufferers had received a specific diagnosis. This number has now risen to 75%, largely because of the work of this project. Over the past 20 years they have defined 18 new diseases and identified 70 existing diseases that were not previously known to affect Amish people. 
An example of a new genetic disorder that has been identified is Amish Angelman syndrome. This shares many symptoms with Angelman syndrome, such as delayed development, speech impairment and intellectual disability, as well as novel symptoms such as floppy limbs. Children suffering from this syndrome had previously been diagnosed as autistic. Research carried out by the WoH project identified the syndrome and identified a cheap and easy test for it- sufferers have very long big toes. Amish Angelman syndrome comes with an increased risk of seizures. By identifying and correctly diagnosing this disease, clinicians and parents can be better prepared for the onset of seizures. 
The Windows of Hope project is therefore a highly important project that improves the lives of people and families within Amish communities, as well as providing useful genetic information which can be useful for defining or studying diseases in the rest of the world's population.