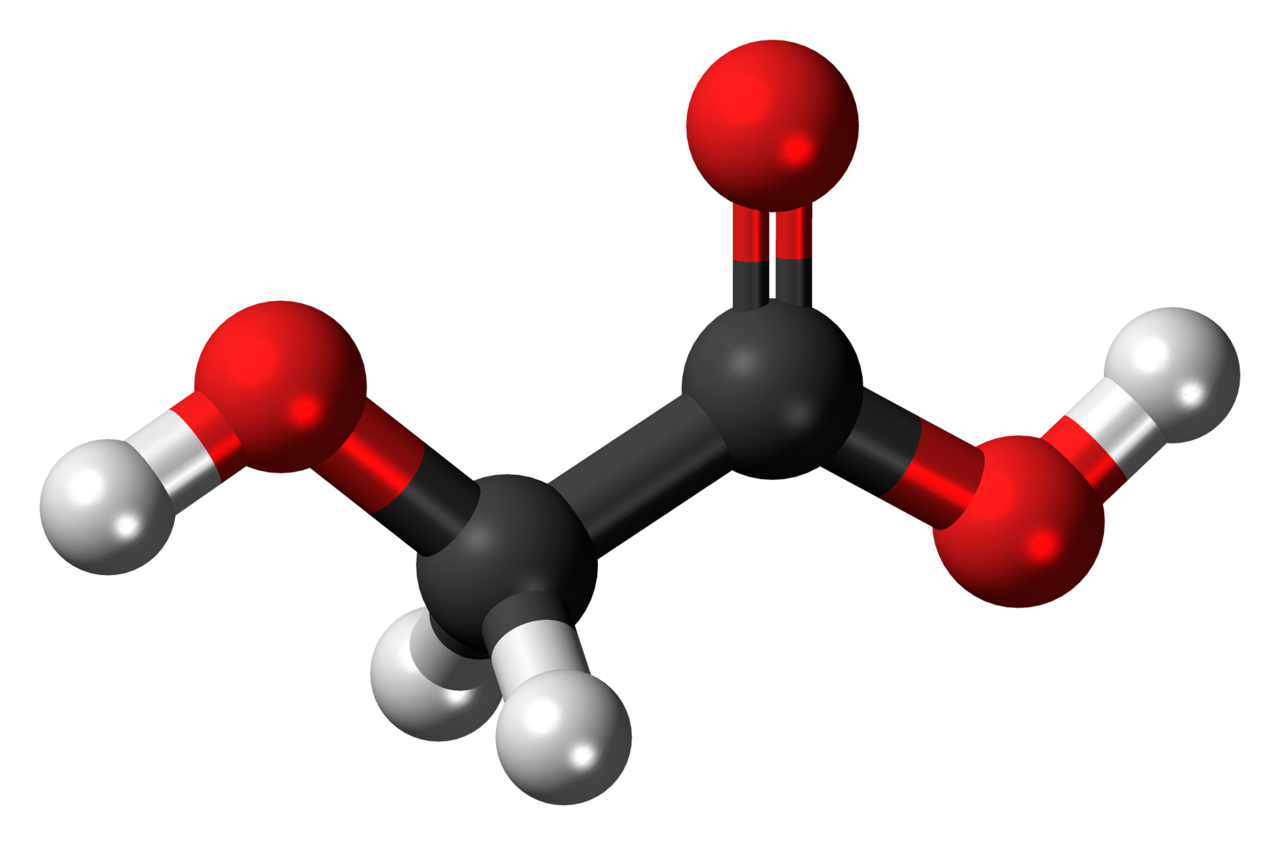 Sci&Tech Editor Francesca Benson delves into the chemistry of using acids to exfoliate, explaining why they could be a game-changer for your skin
The concept of applying acid to your face may seem scary, perhaps even counterintuitive to improving the appearance of your skin. However, the effects of incorporating certain acids into your skincare routine may tempt you to ditch your face scrub for these liquid alternatives. Some of these benefits include helping with acne, scarring, dry or dull skin, wrinkles, and uneven texture.
Two of the most popular categories of acid used in cosmetics are alpha hydroxy acid (AHA) and beta hydroxy acid (BHA). The structural difference between the two is that BHAs have one more carbon atom between their functional groups than AHAs. Both categories act to exfoliate the skin, acting on the outermost layer known as the stratum corneum. Here they weaken bonds between dead cells, making it easier for them to shed and reveal the newer cells beneath. This exfoliating effect can increase sensitivity to the sun, so it is very important to also use SPF during the daytime if you use acid exfoliants.
AHAs and BHAs have slightly different physical properties and therefore have different effects, with AHAs being more suitable for dry skin and BHAs more suited for oily or acne-prone skin. AHAs are water soluble, acting only on the surface of the skin. They are also humectants, meaning that they can help to improve skin hydration. Two commonly used AHAs are glycolic acid and lactic acid. BHAs are lipid soluble, meaning that they can help to clear out blocked pores and manage oiliness. The BHA used in skincare products is salicylic acid, which also has antiseptic properties.
There are many products on the market which include exfoliating acids. One popular category is toners, with Pixi Glow Tonic and The Ordinary Glycolic Acid 7% Toning Solution both containing glycolic acid as their primary active ingredient. One effective – although slightly disgusting – way to use AHAs is in foot peels, which are plastic socks filled with an acid solution which result in your dead foot skin shedding over the course of a couple of weeks post-use. These are available from brands such as Footner and BeautyPro. Salicylic acid is present in many spot treatments, but is also available in many other application methods such as The Ordinary Salicylic Acid 2% Solution or Super Facialist Salicylic Acid Anti Blemish Clay Mask. If you want to exfoliate your body you could try out lotions containing lactic acid such as Ameliorate Transforming Body Lotion, or the more budget-friendly Palmer's Cocoa Butter Formula Anti-Aging Smoothing Lotion, which also contains salicylic acid. Another product that contains both AHAs and BHAs are Glycolic Fix Night Pads Extreme by Nip + Fab.
#
Professional grade acid peels are also available at spas and clinics, formulated by brands such as Dermalogica. These are stronger than those available to purchase in shops, and are administered by a skincare professional.
If you have never used acids before or have sensitive skin, it is wise to start with a product with a low concentration of acid and use it once or twice a week at night to determine how your skin reacts. Some people find higher concentrations or more frequent application beneficial, whereas for others this is too harsh and can be damaging or irritating. The use of SPF in conjunction with these products is not to be forgotten, even if the weather is not sunny. When used correctly and if your skin can tolerate it, acid exfoliation can be a fantastic addition to your skincare routine.