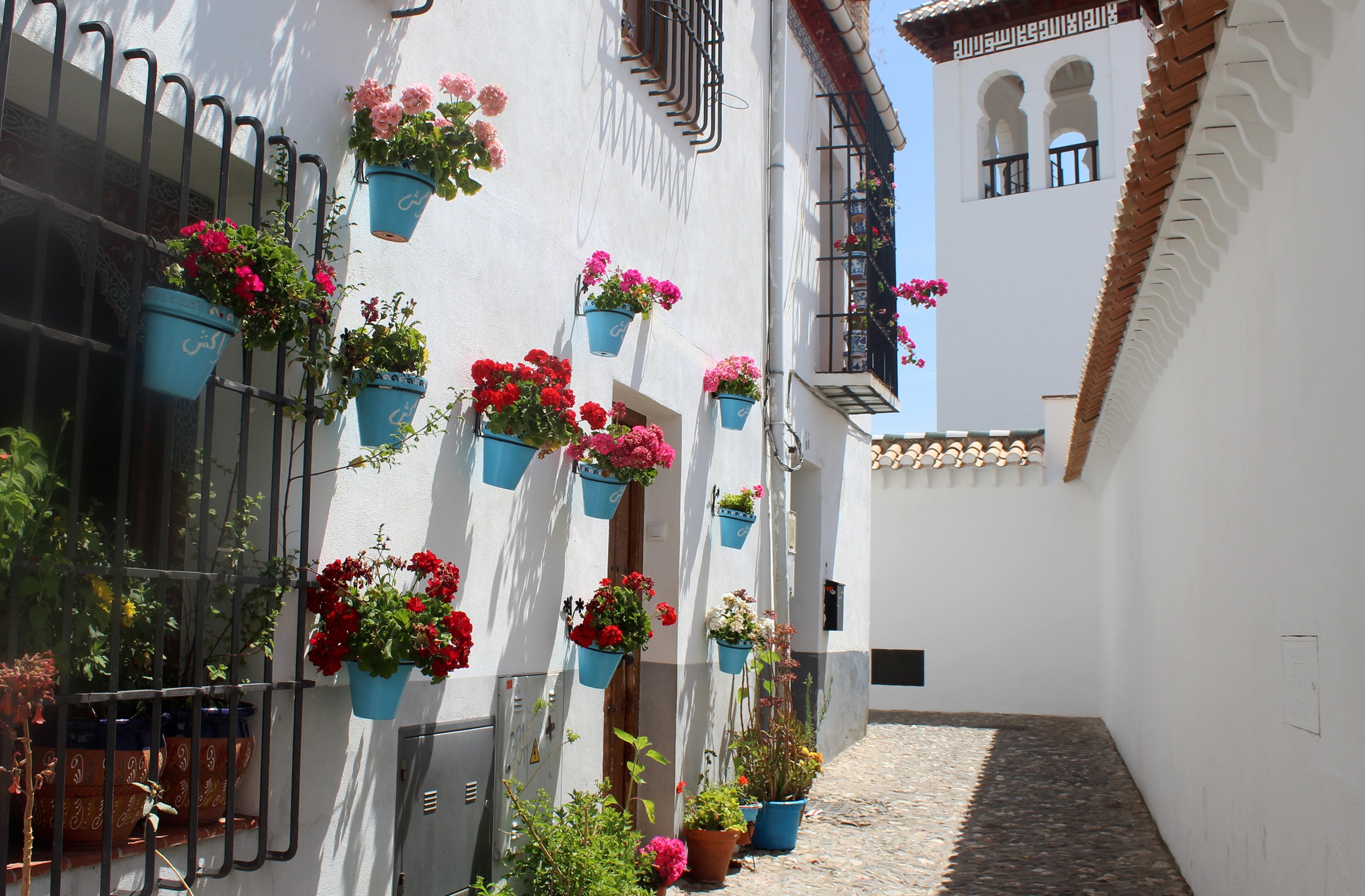 Oliver Longworth describes the best thing about his year abroad in Spain – a chance encounter with Albaicín
Granada, situated in the south of Spain, has earned its place as one of the must-visit Spanish cities of 2019 and after a month here, I can promise that it's also an ERASMUS must. Home to the great wonder that is the Alhambra, Granada offers visitors one of the most authentic Spanish experiences in mainland Spain. It is home to free tapas, authentic live flamenco, bull rings (for those interested) and copious amounts of sangria and tinto de verano. Located beneath the Sierra Nevada and only an hour drive from Costa Tropical, Granada offers a multitude of choice for travellers.
As a year abroad student and avid traveller, Google Maps is my best friend and despite this, some of my best finds have resulted from taking many a wrong turn. Albaicín was no exception. Albaicín has maintained its quintessentially Moorish architecture for over nine centuries and walk through its old streets are a constant reminder of Spain's Arabic history. In my lost panic, I stumbled onto cobbled streets with white houses and tall stone walls that were draped in colourful bloom. They lead me through an endless maze that was so beautiful, I began to thank myself for getting lost. After consulting my best friend, I saw that I was in Albaicín. At the highest point of the province lay one of the most impressive viewpoints in all of Granada: Mirador de San Nicolas.
Talking of dinner, a multitude of restaurants in the area allow you to try anything from traditional Spanish cuisine to a very delicious taste of Morocco. A particularly good restaurant situated at the viewpoint is Restaurante El Huerto de Juan Ranas. While its prices are a little higher than your usual restaurant in Granada (expect €18 for a main), you certainly get your money's worth with the same view as Mirador de San Nicolas.
Made famous by Bill Clinton in 1997 who claimed it had 'the most beautiful sunset in the world,' Mirador de San Nicolas sits at the top of the Albaicín province and boasts breath-taking views that become even more so at sunset. Once you reach the viewpoint, you'll see how the Sierra Nevada acts as the perfect backdrop for the golden lit Alhambra, Generalife gardens and the city of Granada. Without a doubt, Granada makes daily exercise a must due to its steep and winding streets but reaching the viewpoint of San Nicolas makes every breathless step worth it.
Better yet, you can reward yourself with a beer or glass of wine for your hard work in a number of the restaurants and bars that are dotted along the viewpoint. Why not accompany an amazing viewpoint with an even better glass of pinot? If you catch Albaicín later in the evening, a square situated at the viewpoint occasionally hosts musical performances as well as live flamenco which, if you ask me, is the perfect accompaniment to a dinner of tapas.
While Albaicín may be a popular destination for visitors to the city, its sparkle never dims. It possesses a different, calmer character than the centre of Granada which buzzes with hundreds of tourists, day in and day out. Albaicín maintains a serene quietness that transforms its potentially stressful maze-like streets into a picturesque and calming journey through Spain's Arabic history.
If I were to tell you to visit anywhere in Granada, it's Albaicín. Get lost there.