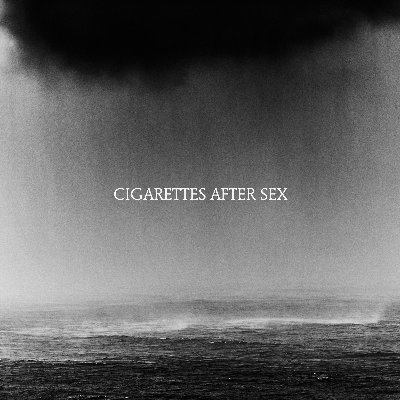 Cigarettes After Sex's sophomore album is much the same as their debut but Music Critic Jake Sandy thinks they've succeeded in sticking to their guns
There have been many wild and wonderful tales about the sources of musician's inspiration, however the story of how Cigarettes After Sex's founder, Greg Gonzalez, came up with the idea for the project is slightly more pedestrian. Whilst a student at the University of Texas, Gonzalez found the haunting echoes and sonic sparseness of an empty stairwell to be the ideal aesthetic for his new musical project.In fact, so enamoured with the acoustics of that specific location, Gonzalez and his original bandmates recorded their debut EP, I., literally in that stairwell back in 2012. Generating very little attention upon its initial release, it was only when their song 'Nothing's Gonna Hurt You Baby' became a viral sensation in 2015 that they were finally propelled to commercial success.
Riding on the crest of that wave, the band released a few non-album singles to further whet fan's appetites before they finally released their self-titled debut LP in 2017 to much critical praise. Given the amount of time between their releases before, it was somewhat surprising to see the ambient pop group announce their sophomore effort just two years after their first.
For a band that were deeply entrenched in a particular music style on their debut, a lot of the critical discourse ahead of the release of Cry centred around concerns that it may be too similar to their back catalogue. These fears were only amplified by the release of the two singles that were put out in the run up to the release, 'Heavenly' and 'Falling in Love'. Both of which featured their trademark lethargic drumming and silky-smooth bassline that, when combined with Gonzalez's haunting vocals, create the spacey, dream-like, atmosphere that worked to such great effect on their debut.
The album itself starts where these singles left off as the opener, 'Don't Let Me Go', juxtaposes sombre elongated keyboard notes with a sparkling guitar line to create the melancholy atmosphere they thrive in. This technique is a running theme throughout the record creates some of the more memorable moments. Perhaps the best example of this is the soaring chorus on the track 'Hentai' where Gonzalez's refrain of 'Beautiful hearts are in your eyes / I've been waiting for you to fall for me / And let me in your life' coupled with the grandiose instrumental build-up exemplifies the beauty in their music.
While sonically the album is almost a twin to their self-titled debut, lyrically it is more like an older brother. Gonzalez's eye for a poetic line, coupled with his talent for weaving emotionally enthralling verses in few words, has clearly developed over time and, as such, this record features some of his most engaging lyricism yet.
Thematically, Cry is essentially a first-person reflection on some of the main facets of love. From longing on 'Falling In Love', to loss on 'Don't Let Me Go', – each song reads as a deeply personal memoir detailing the soaring highs and crushing lows of modern romance. Even one of the album's most prominent themes of physical intimacy is approached in a gentle and poetic way. While not exactly being approached with the subtly of, for example, Jai Paul's earlier work, it still remains tasteful and steers well clear of the unashamed horniness of something like Mac Miller's The Divine Feminine.
This pattern of restraint is clear throughout the project as the band choose not to stray too far from what they know. Rather than detracting from the enjoyment of the album though, it instead cultivates a powerful sense of familiarity and safety that engulfs the listener as Gonzalez's ethereal voice washes over them. This is the album's greatest strength – the individual songs are merely a series of vignettes that capture a mood and lead the listener into a hazy daydream where the lines between lust and love are spectacularly blurred.
Whether you're watching rain trickle down a misty window thinking about unrequited love or laying in bed feeling lovesick, this record is a one-size-fits-all remedy to the trials and tribulations of navigating love in 2019. There is a distinct lack of subtext to this album, however this comes across as an artistic choice rather than being due to a lack of skilled musicianship. It masterfully allows the album to act as a powerful form of catharsis through its exploration of the relatable themes and narratives.After this record, will the band have to alter their sound to stay culturally relevant? Maybe. But, given how far they've already come, perhaps Gonzalez's supernatural ability to tap into one of the most intrinsic human emotions makes it certain that – as long as there's love in the world – there'll always be a place for Cigarettes After Sex in it as well.