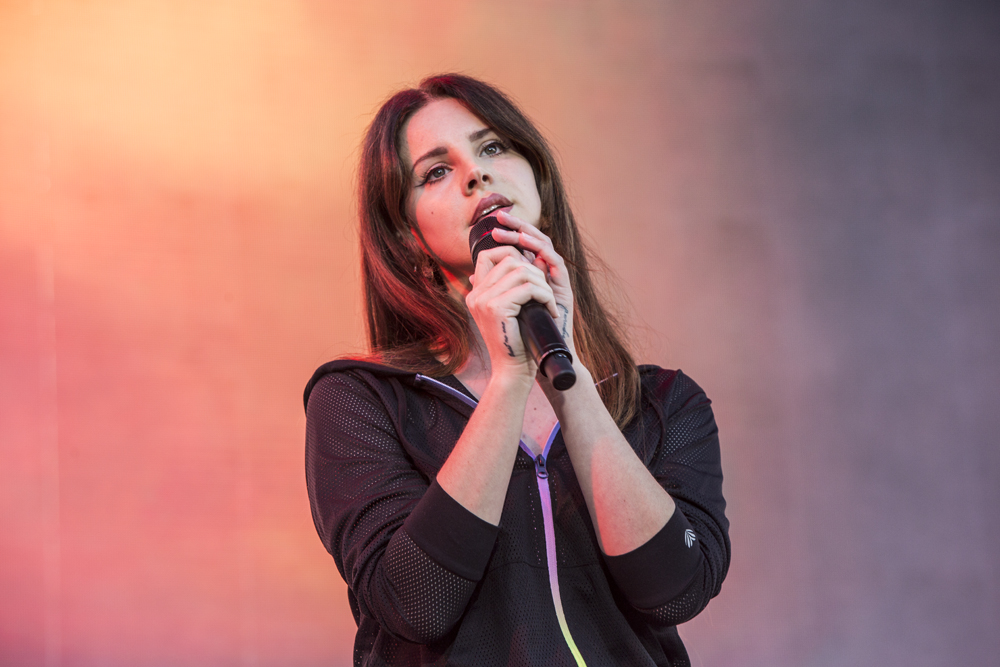 Music Writer Hannah Massey is impressed with the evolution of Del Rey's new album compared to her previous music, whilst still remaining undeniably characteristic
Lana Del Rey's muse has always been America, but her latest album, Norman Fucking Rockwell!, takes the romanticised picture her previous albums have painted and overlays it with a tone of scepticism. In an interview with Vanity Fair discussing the title of the album, Rey said 'It was kind of an exclamation mark: so this is the American dream, right now […] Norman fucking Rockwell. We're going to go to Mars, and [Donald] Trump is president, all right.' Rockwell was known for his idyllic paintings of American 20th century life, but Lana cuts through this idealised picture with her insertion of the expletive in the title, in the same way that she subverts her previous depictions of California in the summertime by now turning to look at the world as it is. Shortly before the album's release she released her single 'Looking for America,' which followed the mass shootings in El Paso, Texas and Dayton, Ohio, and this renders her search for the kind of America to which she wishes to belong. 
The album seems to be defined by its nostalgia, and in many ways contrasts her earliest music, namely her 2012 song 'Ride' where she depicts her life on the road, meeting and falling in love with multitudes of different men with no fixed home. Here, Del Rey is consistently disappointed by the men in her life and yet forgives them again and again anyway, the title track proclaiming 'you're just a man / it's just what you do.' Clearly this song isn't discussing Rockwell himself but rather a narcissistic lover that she has settled on, as she goes on to state 'but I don't get bored, I just see it through / why wait for the best when I could have you?' 
The simplest and perhaps most beautiful song on the album, 'Love Song,' almost seems to parody her earlier love songs, opening with a motif that any Rey fan will recognise – fast cars. She repeats 'We go fast, we go so fast, we don't move', however, this is far from a mockery. Rather, Del Rey seems to be lamenting these lost loves, the line 'Thanks for the high life' perhaps referring to the spontaneous escapades songs like 'Ride' were talking about. 
The album therefore seems to be grappling with both the loss of an America and a life that she loved, and this comes together in 'The greatest', opening: 'I miss long beach and I miss you, babe.' Rey laments: 'I want shit to feel just like it used to,' and closes the song with a list of statements about modern America, namely 'LA's in flames, it's getting hot,' and 'Life on Mars ain't just a song,' a nod to Bowie that fits perfectly when matched with the song's magnificent drums, piano, strings and of course, silky vocals. 
Norman Fucking Rockwell! is therefore undeniably characteristic in both its composition and its content, and yet that is not to say that Del Rey hasn't grown and developed as an artist; the difference lies in the sentiment, now looking back on her glory days and an America she loved with nostalgic wistfulness. Her muse hasn't changed, but the perspective has.  
Normal Fucking Rockwell! is available now via Polydor Records in the UK