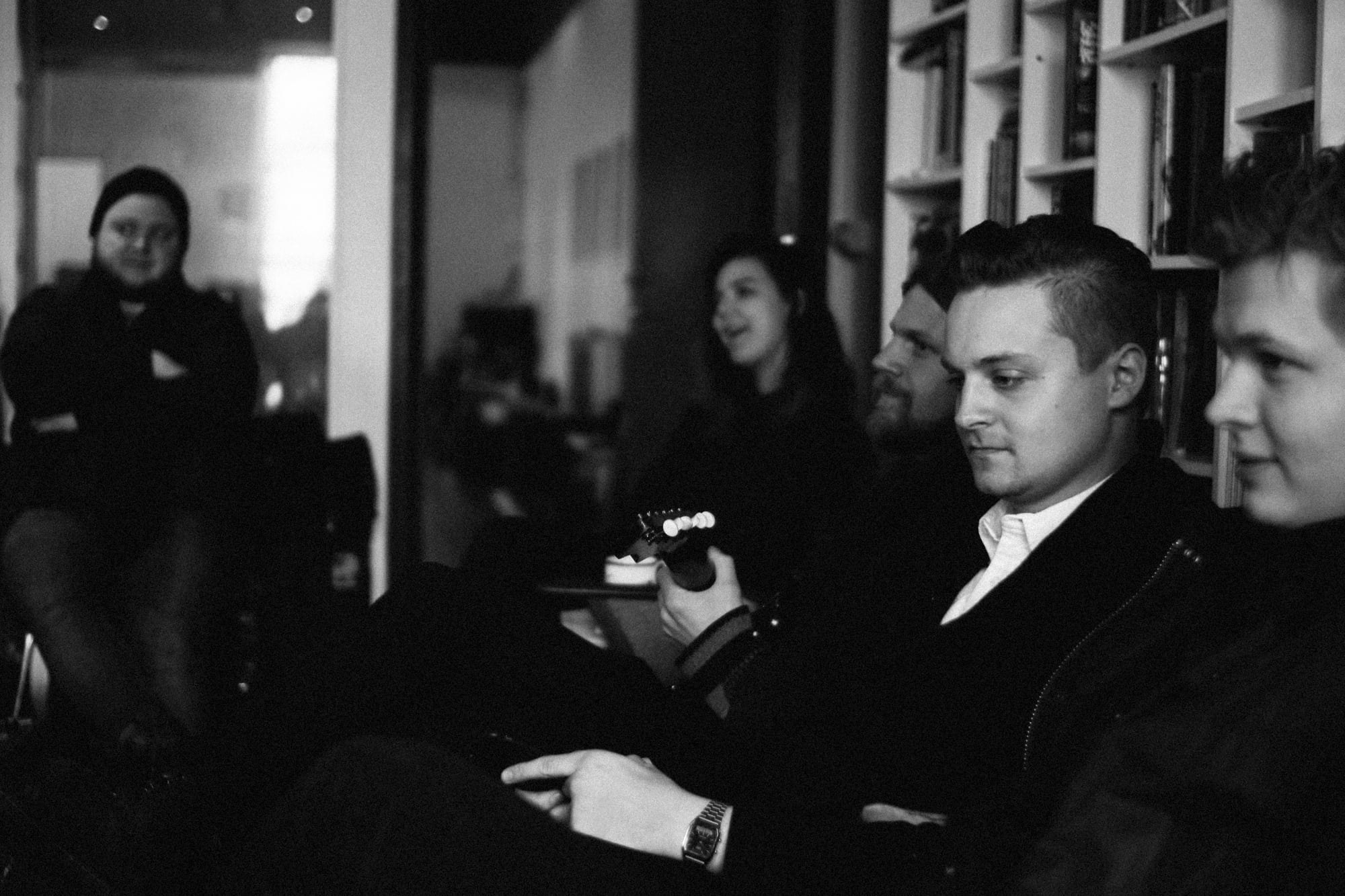 Manneskja is a triumphant celebration of some of the strongest songs from Of Monsters and Men, Music Critic Beatrice Lancet reviews
The compilation, 'Manneskja,' is a triumphant celebration of some of the strongest songs from Of Monsters and Men, ranging from tracks out of their debut album to last year's releases.
Lead vocalists Nanna Bryndís Hilmarsdóttir and Ragnar Þórhallsson, alongside guitarist Brynjar Leifsson, bassist Kristján Páll Kristjánsson, and drummer and keyboard player Arnar Rósenkranz Hilmarsson, have been a band continually defying genre categories, creating tracks which spill over into pop, indie-rock, and folk. After winning Iceland's famous battle of the bands, 'Músiktilraunira,' they have gone from strength to strength, building up a fanbase of loyal followers. With a focus on euphoric storytelling, the band have pulled together a 5-song compilation that feels energetic, diverse, and hopeful.
As a collaborative process between the two lead singers, writing lyrics gives the songs an opportunity to become a conversation, as is the case with 'Little Talks.' This is a euphoric song, with powerful drums, brass fanfares, and catchy melodies, drawing the listener into the song immediately. The lyrics are evasive, hinting at a loving relationship where the two partners are separated by death. The female voice is apprehensive, with the male voice replying with certainty as a ghost of the past.
Speaking about the band's songwriting process, Þórhallsson said that the band 'love to create contrasts.' The second song 'Wars' seems to beautifully signify this. The instrumentation of the track feels inspired by European pop, with exciting drums, claps and synth strings, yet the lyrics have a melancholic and intimate feel, seeing lost love as 'a cruel war' as 'we try to laugh about it like it's ok.' As a more pop oriented song, it feels fresh and utilises layers without stuffing the song, bringing instruments and vocal layers in and out of the song effortlessly.
As the compilation moves forward, we are given a glimpse into the variety of tracks that Of Monsters and Men have released over their time together as a band. A softer ballad, 'Stuck in Gravity' feels like a moment of tears welling up, with expressive vocals and building melody lines creating a release in the final chorus. A distorted echo is added to the lines, 'it's like I'm anchored to the floor/ And I need more, I need stars like the colony' and is a painful addition to a song that discusses love, love and dreams. Contrasting to the minimalist beginning, the Middle Eight adds synth electronic riffs over repeated vocals. 
In this vein, the penultimate track combines militant drums with vulnerable, poetic lyricism in a slow and gentle ballad. Listening through these tracks in this compilation, what strikes me most is the strength of the band's lyric writing in creating a narrative and choosing topics that showcase vulnerability and universal human fears. The lyrics ask agonisingly 'are you really gonna love me when I'm gone?/ I fear you won't/ I fear you won't.' The pain of not being everything that others want you to be lashes out through those repetitions, and the song becomes all the stronger for these moments of realisation. 
'Destroyer' is a much more self-assured attempt at consolation, which jumps from being a ballad to a rocky bittersweet end to the compilation's musical journey. From being 'stuck in gravity' previously, this song has an awareness and a struggle for liberation, pleading for 'gravity [to] let me go.' The song has moments of slow drawn-out intensity, where strong riffs unite with vocal harmonies to end the song in a fervorous imploration to be able to move forward. 
This combination of songs manages to highlight not only some well-known tracks but also songs whose lyrics, melodies and production deserve to be appreciated anew. As a band whose sound has been described as 'otherworldly' and 'distinct,' their individual way of creating and crafting narratives is, to me, what is emphasised by putting these songs together. By creating this compilation, Of Monsters and Men have reminded me how strong their songwriting skills are, and I can only hope that we will also hear more original material from the band very soon.
---
You Might Also Like:
Live Review: Holly Humberstone