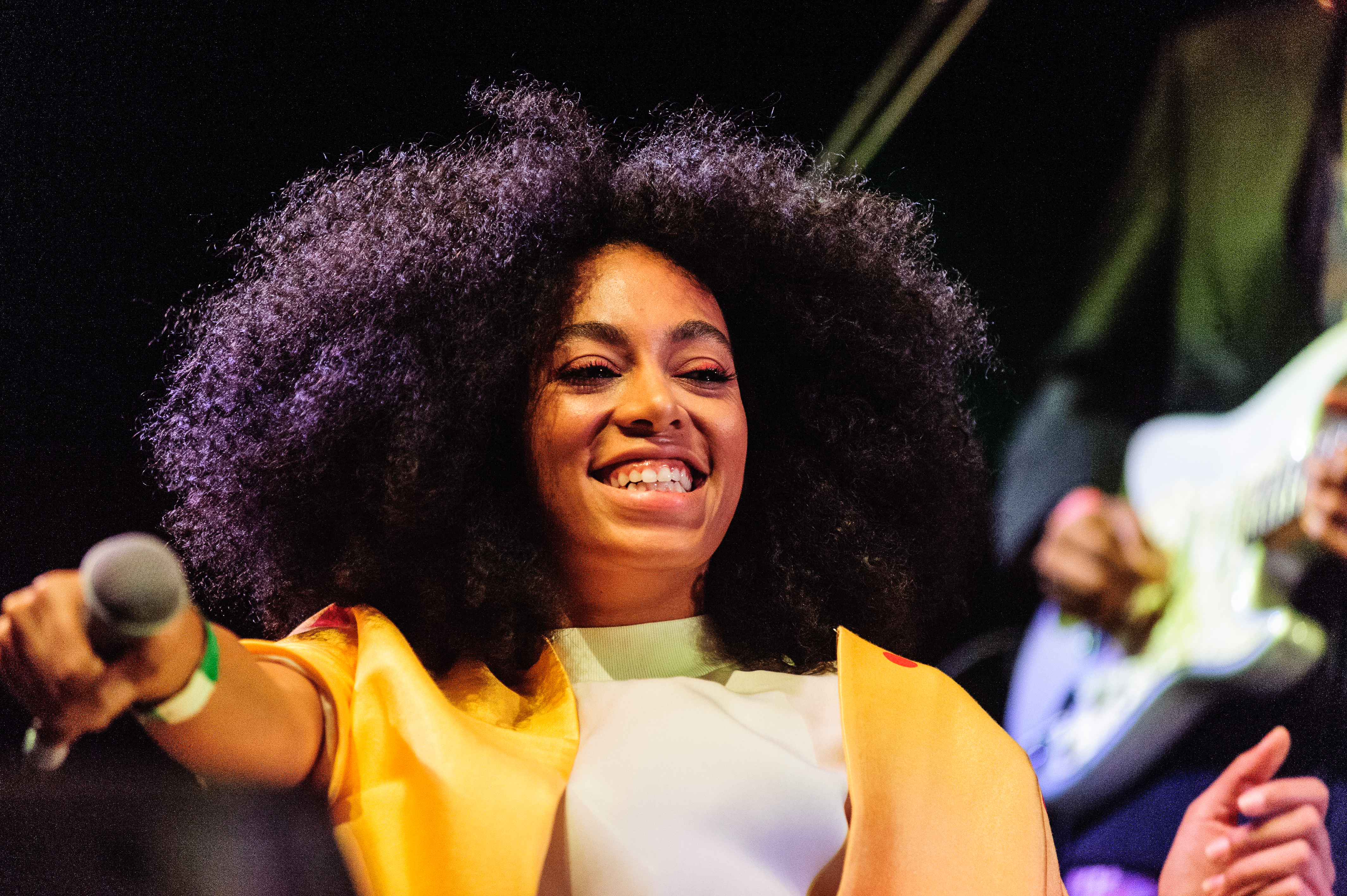 Writer Frankie Stott reviews 'When I Get Home', an intimate, hypnotic and jazzy meandering into Solange's experiences and feelings
On the 1st of March 2019, Solange released her long-awaited fourth album When I Get Home. Lasting some tantalizingly short 40 minutes, this album is by no means limited in what it achieves. With an impressive 19 tracks, When I Get Home weaves repetitive refrains with hazy electronic soundscapes. The album feels warm, yet remains playful and powerful. Repeated refrains, especially notable on tracks like 'Things I Imagined' and 'Way to the Show' give a relaxing and soothing feel to the album. This is punctuated by tracks like 'Almeda', 'My Skin My Logo', and 'Sound of Rain' which stand out on the album for both their length and lyricism. The album also boasts an impressive list of collaborations, including Devonte Hynes of Blood Orange, Earl Sweatshirt, Tyler, The Creator, Gucci Mane- the list goes on. Despite the lengthy list of contributions to the album, Solange is credited with writing and producing every track on the album. Often, the collaborations pass under your radar when listening, as Solange's distinct style remains central throughout.
Speaking with Antwaun Sargent, writer and artist, on the evening the album dropped, Solange distinguished When I Get Home from her previous album A Seat at the Table in the former being an expression of feeling and the latter a space to speak about experience. Thus, the songs are short, and hold a focus on beat and rhythm, rather than being lyrically complex. They address the experience of feeling, rather than explaining it. If you were expecting A Seat at the Table 2.0, you're going to be disappointed. This album certainly reflects her comment on Twitter that 'I ain't running from shit no more', as she refuses to be defined by a prescribed identity as a certain kind of musician, who makes a certain kind of music.
The accompanying film to When I Get Home, in which Solange montages Black cowboys, the female Black body, community, spirituality, and more, draws upon Black southern identity, and from growing up in Houston, Texas. This, like the audio element of the album, has provoked an abundance of grateful thanks on Twitter, such as the following from @DaLyahJ.
Solange's dancing, mesmerizing and flowing, compliments the liquid honey-like melodies that layer the album. As with any accomplished album, it is hard to listen to any of the tracks in isolation, rather the album flows as a succinct journey; each song builds and flows into
the last. The energy that Solange pours into production is just as forceful in When I Get Home as it is in A Seat at the Table and Red. The new album certainly lends itself to an immersive listening through headphones, which compliments the multidimensional visual and audio aspects of the work. Having said this, get the visual album up on a big screen and blast it loud- you won't regret it. In classic Solange style, When I Get Home works more as a piece of art than it does as just another album.
'When I Get Home' is available now via Columbia Records. Tickets to see Solange perform live are available here.