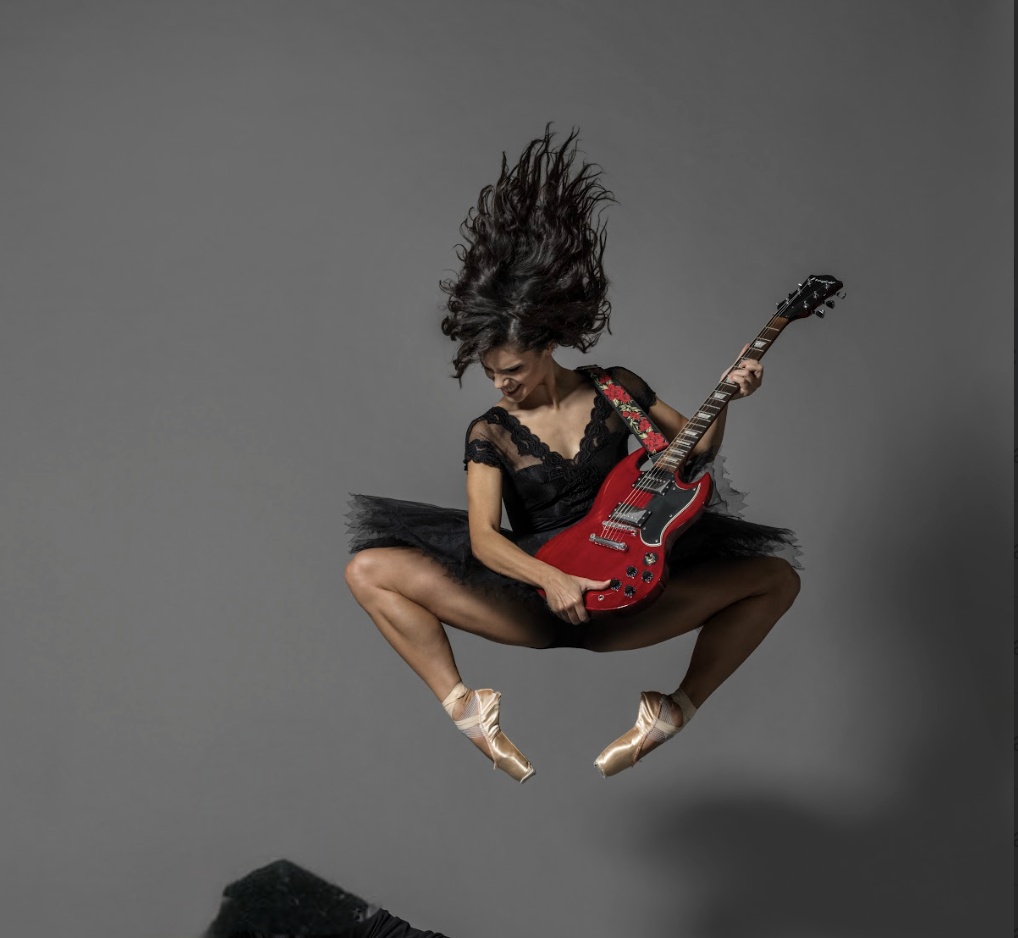 Culture Writer Youssra Al-Hajji reviews Birmingham Royal Ballet's Black Sabbath, considering it to be a poignant tribute to the band's legacy with incredible choreography and musical renditions of the band's music
"Generals gathered in their masses/ Just like witches at black masses/ Evil minds that plot destruction/ Sorcerer of death's construction".
The well-worn lyrics of 'War Pigs' hailed the opening of Black Sabbath, a performance that served as a tribute to the pioneers of Heavy Metal, and a celebration of Black Sabbath's resounding impact on the arts: all through the medium of ballet, of course. For the evening to start with the words of Ozzy Osbourne was a great omen of a good night to come, and I can now attest that I was not at all disappointed.
Director Carlos Acosta evidently had lofty ambitions including a lot of the band's discography, but each song was strung together to form a dance greater than the sum of its parts, telling of a grand tale. In a refreshingly varied manner, each of the three acts of Black Sabbath spun the story from a different angle, complemented by the works of three different composers: Act I by Marko Nyberg and Christopher Austin, Act II composed by Sun Keting, and Act III once again by Christopher Austin. My attention was held throughout their portrayal of the formation of the legendary band, the experiences that shaped the members as individuals, and the living legacy they have left within their fans. But even more importantly, the legacy they still hold within themselves to this day. Here's a spoiler- Tony Iommi rocks a stage filled with ballet dancers unsurprisingly well. As the man himself said, "Black Sabbath have always been innovators and never been predictable, and it doesn't come any more unpredictable than this!"
The first Act was nothing short of hypnotising in its reconciliation of two stereotypically radically different art forms: ballet and heavy metal music. My preconceived notions of their disharmony were very quickly put to rest when rows of ballet dancers dressed in black stalked onto the stage, illuminated only by faint spotlights. The anti-war message within 'War Pigs' was mirrored within their pleading movements, as they seemed to ritualistically summon a higher power. Cue guitarist Marc Hayward, embodying a kind of Guitar Spirit who like a puppeteer bends the dancers to the will of the music. I was left with goosebumps at a scene depicting a music-fuelled intoxication, something that was further enhanced by the darker backstory of a young Tony Iommi continuing to play his guitar despite losing two fingers whilst working at a factory. Orchestrator Ben Foskett led the orchestra seamlessly through the heavy metal song Iron Man, followed by an orchestral cover of Solitude. It managed to once again revolutionise an already revolutionary music genre, showing the rise of a formerly novel band whose music continues to span across the boundaries of generational difference.
Returning from the first interval, I must admit I felt apprehensive that the show would continue unvaryingly for the remainder of the evening. However, a different act meant a different composer, and a different section of the tale told. It was invigorating to see that the previously uniformly dressed ballet dancers were now wearing differing outfits, highlighting them starkly as individuals, each one as memorable as the last thanks to their impressively poignant solos that reflected both the band members in their youth, and the young people of today. Interestingly, Director Carlos Acosta's decided to infuse the dance with little splashes of Black Sabbath's opinions and past: amongst the instrumental track of Orchid, in the background I was pleasantly surprised and intrigued to hear voice overs from members of the band, dictating the more tranquil ballet on stage; regaling their experiences and feelings throughout Black Sabbath's rise to fame. Voices such as that of Sharon Osbourne and Tony Iommi, guided the audience through their harsh reality of dealing with success and money. Their light humour created a rare feeling of relatability, and by the time the second interval had commenced, I was eager to see whether finale was going to be as grand as it was promising to be.
And so it was; Christopher Austin, both composer and orchestrator of the third Act heralded the final third of Black Sabbath with the nostalgic feel of the sweetness of success and legacy. It was an end that spoke of the band's appreciation for its fans and the impact that their music has had, resonating across continents and art forms, with choreographer Pontus Lidberg harmonising the dancers in a multitude of duets across the stage. Black Sabbath has found a new form of expression through the Birmingham's Royal Ballet, creating a spectacular performance that transcends typical representations of musical legacy.
Rating: 4.5/5
---
Enjoyed this? Read more from Redbrick Culture Here!
Musical Review: Bring It On (Stage Experience)