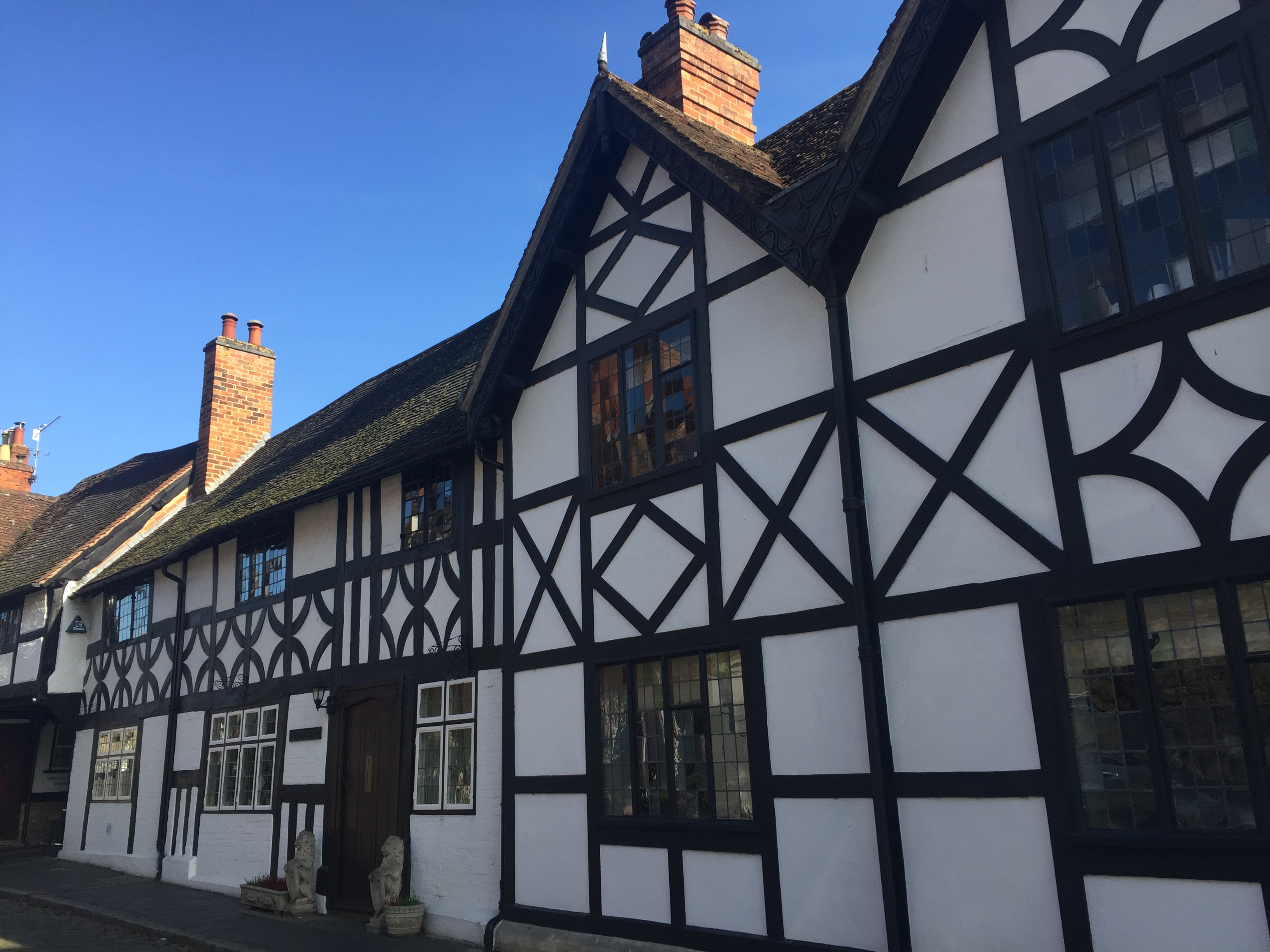 Travel Writer Hannah Lay takes a day trip to Warwick
If you are looking for a day trip away from studying, a thirty-minute train journey from Birmingham Moor Street will take you to the gorgeous town of Warwick. Warwick is rich in history and filled with beautiful buildings, independent shops and tearooms, making it well worth a visit.
During the unexpected February heatwave, I decided to hop on a train to explore the town. I admit that stepping off the train was a bit underwhelming but after a five-minute walk towards the town centre, I was hit by the town's character. To get to the centre, you end up passing through Smith Street – a quaint shopping street filled with independent stores housed in authentic Tudor buildings. The shops ranged from a florist to a real ale store, so there is something for everyone. I spent an enjoyable amount of time perusing the trinkets in these shops.
Pressing on, you will find yourself in the town centre. While you won't be knocked off your feet by the number of shops, there were some quirky antique shops and a few high-street names. However, the real gem of the town centre for me was the Thomas Oken tea room – a cosy team room set in a house built over 500 years ago. The tea room was bursting with character and had a great menu with a wide range of sweet and savoury options. I went for the classic cream tea and if you go yourself, I urge you to do the same. They describe their scones as huge and homemade and I have to say, I was not disappointed by their size or their taste!
If tea is your thing, you are in luck. I counted at least twenty-eight tea varieties on their extensive menu so you can either try something new or choose your usual brew. Everything was served in quaint crockery and the aesthetic of the place was good enough for a 10/10 Instagram post if that is your thing. The tea room had a 'grandma's house' vibe which for me was a welcomed change from the quirky, youth-oriented cafes in the city centre. The prices were very reasonable for the quality of the food, meaning it can still be enjoyed on a student budget.
Warwick is known for its grand, medieval castle and if you want a dose of history, you will not want to miss it. Admission is not the cheapest, however, so you may prefer appreciating it from the outside! Alongside the castle is Mill Street, a road which looks like it has been plucked out of a historical drama. It was a picturesque little street and very photogenic! At the end of the street is The Mill Garden, a perfectly manicured garden which has apparently featured on national television. It cost £2.50 to get in which we were told gets donated to charity and it was worth every penny; despite it being the middle of February there were plenty of lovely plants to appreciate.
I will admit that I am not overly sure you could spend an entire day in Warwick because it is only a small town. But, if the weather was nice, the short journey from Birmingham makes it well worth the visit, even if it's just for a few hours. It is so easy to get caught up in the Birmingham bubble whilst at university. I think it is important to step out every now and then and explore what else the county has to offer. An off-peak return ticket is less than £6 with a student railcard so you will not be breaking the bank to give this a visit. Take your camera, hop on the train and have a wander through Warwick – you will not regret it.