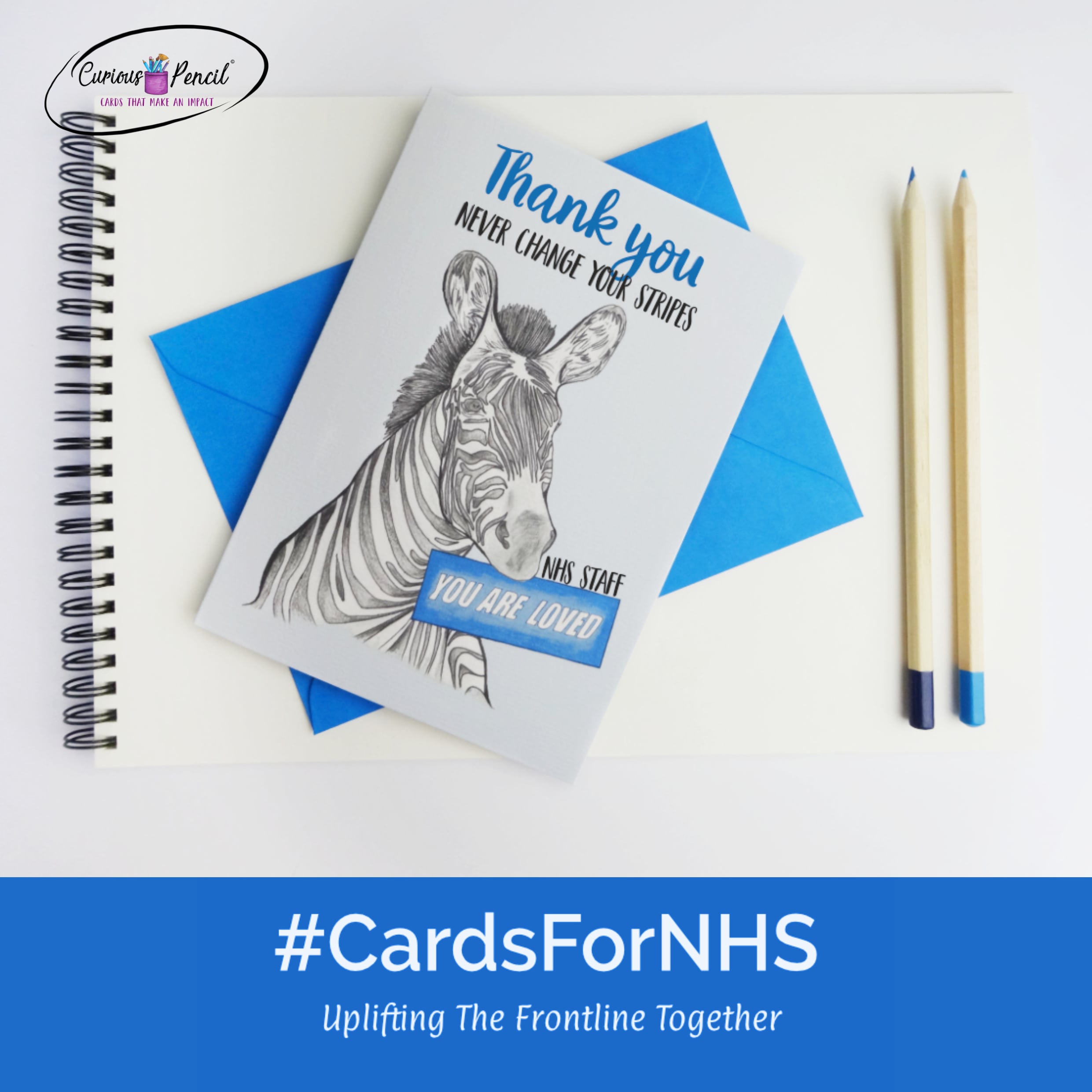 A Birmingham-based corporate greetings card company has been boosting morale amongst local NHS staff by distributing hand-illustrated cards to frontline workers as 'a constant reminder of how much they are truly appreciated'
Curious Pencil, established by sisters Simone Smith and Sheleen Cocea in 2015, is primarily known for its bespoke corporate greetings cards, but began their #CardsForNHS campaign as its founders observed that 'a lot of our NHS staff do need a morale boost'. The delivery of these cards is described by Curious Pencil as 'our way of clapping for the NHS workers', as they aim to deliver cards to all 21,000 frontline NHS staff in the Midlands.
Each card is hand-illustrated and contains a poem and words of encouragement hoping to touch the hearts of NHS staff, something Curious Pencil describes as 'a simple, yet effective way to come together as a community to show our gratitude.'
So far, Curious Pencil has been delivering their cards to the NHS West Midlands Ambulance Service (WMAS). WMAS serves a population of 5.6 million people, covering an area of 5,000 square miles, and receives over 4,000 '999' calls each day, a figure which has subsequently increased in the wake of the coronavirus pandemic. WMAS also answers non-emergency '111' calls.
Curious Pencil also aims to deliver their cards to Good Hope Hospital, Heartlands Hospital, Solihull Hospital, and Queen Elizabeth Hospital Birmingham (QEHB), encompassing the University Hospitals Birmingham NHS Foundation Trust (UHB), one of the largest teaching hospital trusts in England. The UHB is 'in full support' of Curious Pencil's #CardsForNHS campaign and has agreed to help distribute cards amongst the hospitals.
With over 20,000 members of staff between the four hospitals, the UHB treats over 2.2 million people per year, with QEHB being 'a major provider of health-related education.' 
The delivery campaign has received a glowing response from frontline NHS workers, who have described the cards as 'a real mood lifter' and praised the 'love and thought that has gone into them'.
Curious Pencil's efforts to deliver morale-boosting cards to 21,000 frontline NHS staff is entirely crowdfunded. Production and finishing each card costs around 50p, and so to cover costs, Curious Pencil has set up a crowdfunding page to raise the money to achieve their goal. They hope for both businesses and individuals to donate to the cause. Any money raised beyond production costs 'will be donated to local NHS charities and NHS charitable trusts.'
Curious Pencil aspires to expand their morale-boosting campaign outside the Midlands, with any healthcare professionals who would like cards delivered to their place of work encouraged to get in touch with them at hello@curiouspencil.co.uk. 
For more information on the #CardsForNHS campaign and to donate money, visit crowdfunder.co.uk/cards-for-nhs.