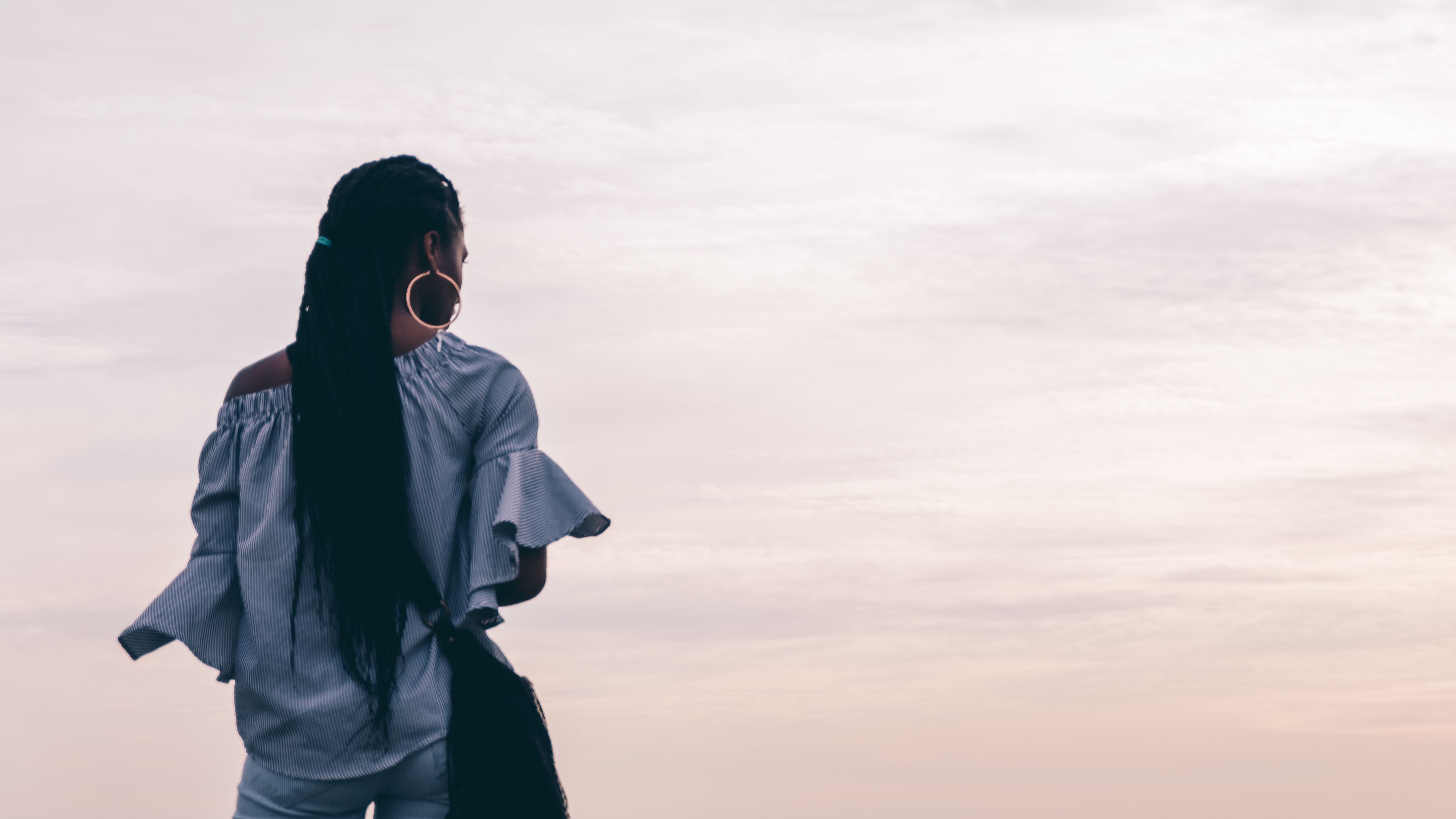 Life&Style's Imi Turner celebrates some feminist turning points in Black History and the wonderful women behind them
Black History Month marks an important time, each October, in which we can appreciate and admire members of the black community and their achievements. The month is dedicated to significant historical figures who have made strides in their fields. Given the tendency throughout history to focus on male achievement, it is important to highlight the role played by black women in contributing to British society. It's time to put the following five women in the spotlight and celebrate their extraordinary successes:
Malorie Blackman OBE
Blackman is a children's author with over sixty titles to her name and was Children's Laureate from 2013-15. In most of her works Blackman has made it clear that she wanted to show black children going about their everyday lives without race being a factor in their narratives, stating: "I wanted a black person on the cover, but plots that had nothing to do with that fact." However, prompted by her inability to find plasters in a shade to match her complexion, she decided that the issue of race was intrinsically linked to her work.
Perhaps her most famous work is the Noughts and Crosses series in which she uses a dystopian setting to foreground important moral and ethical issues, particularly racism. Through this series of books, Blackman forces her readers to confront prejudices and inequality that still plague our society and hopes to instil the importance of compassion into her young readership.
"What was it about the differences in others that scared some people so much?" – Malorie Blackman, Noughts & Crosses
Dame Kelly Holmes DBE
Holmes is a retired middle-distance athlete who won a gold medal at the 2004 Olympics in both 800 and 1500 metres and has set several British records. She also won BBC Sports Personality of the Year in 2004. As well as being a successful athlete, Holmes has been an important figure in the efforts to raise awareness surrounding mental health and opening up about issues, particularly with regards to depression and self-harm. She has made it clear that whilst others believed her to be successful, she struggled immensely to remain positive during the painful time of her injury, and now wishes she has 'shouted about more' and sought help.
"But my biggest message to people is that you can get out of that and you can still achieve. There is always a light at the end of the tunnel." – Dame Kelly Holmes
Gugu Mbatha-Raw MBE
Gugu Mbatha-Raw is a British actress who has had roles in Black Mirror, Belle, Beyond the Lights, Beauty and the Beast and Doctor Who. She is also a lauded theatre actress playing the title role of Nell Gwynn, the mistress of King Charles II on the West End in 2015, for which she was nominated an Evening Standard Theatre Award for Best Actress, as well as parts in Romeo and Juliet and Hamlet.
With these roles, she has often undermined ideas of race in characters typically portrayed as white and stresses the importance of defining yourself on the basis of abilities and talents rather than exclusively by your appearance.
"As a biracial girl growing up in England, I'd never really seen any historical characters who looked like me depicted on film before that weren't being brutalized or playing slaves." – Gugu Mbatha-Raw
Mary Prince
Prince is an important figure in abolitionist history. She was born and raised a slave in Bermuda, but, when taken to England, wrote her slave narrative The History of Mary Prince (1831).This was the first account of the life of a black woman to be published in the United Kingdom and had important repercussions as it was published in a time when slavery was still legal in British colonies. Her blunt account of the brutality of slavery was therefore pivotal in bringing attention to the abolitionist cause.
"the great grief that filled my heart, and the woeful thoughts that passed to and fro through my mind" – Mary Prince, The History of Mary Prince
Dr. Anne-Marie Imafidon MBE
As one of the youngest ever to pass GCSE's, at just age 11 whilst still in primary school, Imafidon was considered a child prodigy particularly in the fields of computing, maths and languages. She was also the youngest ever graduate with a master's degree at just 20 and speaks six languages. In 2013, she founded the company STEMettes which promotes the advancement of women into STEM careers. Thousands of women and girls have experienced the guidance and assistance that her social enterprise provides in attempts to boost the diversity and equality of these fields.
"Being able to give those girls that leg up, that inspiration, that confidence, that support network and everything that we are able to provide to them for being a STEMette is just so rewarding." – Dr. Anne-Marie Imafidon