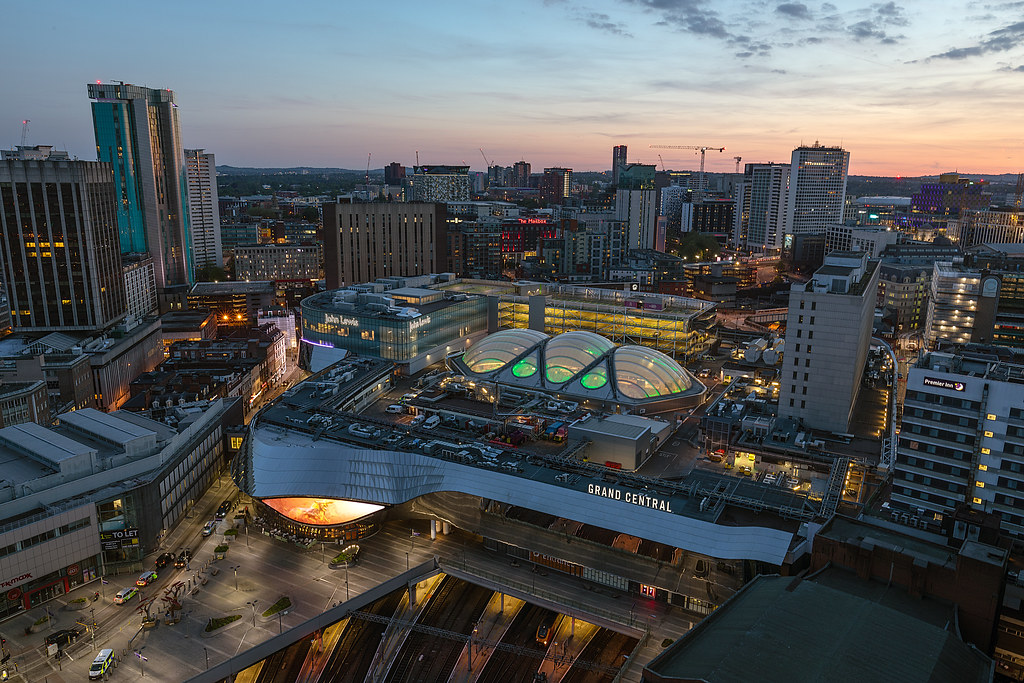 Birmingham City Council's plan to charge significantly polluting vehicles £8 to drive through the city centre has been approved
Birmingham City Council has been given the green light by the government to implement changes that will influence drivers commuting in and out of Birmingham. The BBC reported that cars which are significant polluters will have to pay £8 to drive through Birmingham city centre. 
The newly drafted transport plan will implement significant changes by increasing the pedestrianised areas and enabling cycling to become much safer. The Birmingham Mail reported that these plans were based on Ghent's transport plan, which has transformed the Belgian city. 
Julie Grillaert, President of the Benelux Society at the University of Birmingham and resident of Ghent said, 'in my home city […] mobility restriction was introduced. 
'The aim of this plan was to make the city more attractive, ecological and enjoyable by increasing cyclists, public transport usage and pedestrians.'
She also told Redbrick about her personal experience of the transport plan and how it has influenced her commute in and out of the city, saying that 'I take my bike a lot to get around in the city and it makes my journey more pleasant and safe as many streets are car free.' Grillaert also mentioned the low emission zone which was introduced in Ghent in January of this year.
Sophie Gibbons, a student nurse at Birmingham City University whose car passed the emission law, suggests that 'it could make people's commute harder but it is worth it for the benefits to the environment.'
Birmingham also hosted the first UK Climate change assembly over the weekend. The event was established to take charge in leading discussions to find methods to enable net zero carbon emissions by 2050. The commitment that the government made in June 2019. There were 110 members that met and they will offer advice to MPs on how to meet that target they set by 2050. 
Green Party MP Caroline Lucas told The Guardian: 'the buzz in the room was brilliant. I just think it's so important that politics is done with people, not to them.'