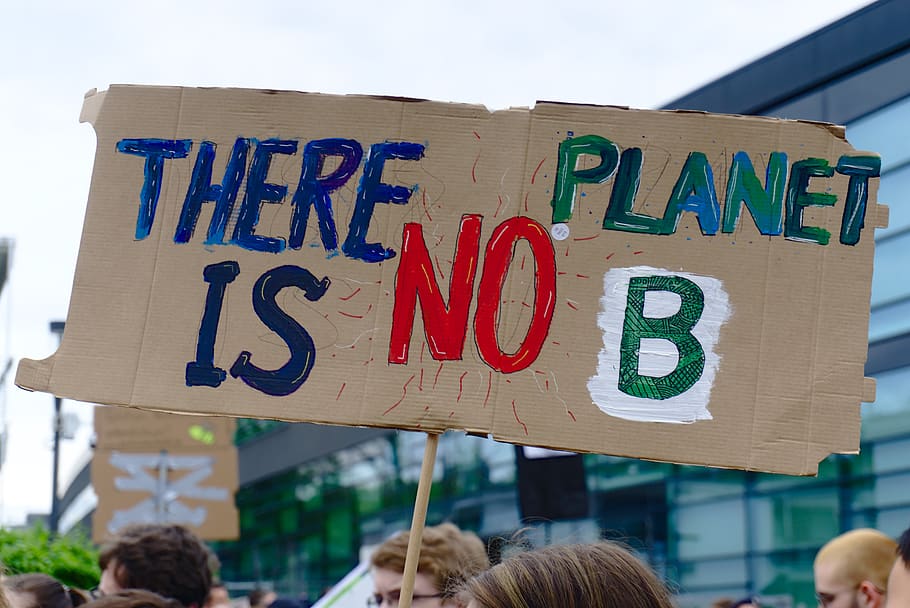 Sci and Tech editor Daniella Southin highlights everything you need to know about COP26.
'Build back better. Blah, blah, blah. Green economy. Blah blah blah. Net zero by 2050. Blah, blah, blah.'
In a speech at the Youth4Climate Summit last month, global climate activist Greta Thunberg mocked governments and politicians for their tackling of the climate crisis. In the wake of these criticisms, comes COP26 – the 26th Conference of Parties taking place in Glasgow, a United Nations event where leaders discuss the climate crisis. Arguably the most important climate event since the Paris Climate Summit, it is expected that 30,000 delegates will attend, making it the biggest climate conference held in the UK to date.
The climate crisis is being tackled at COP26 in four major ways; by securing global net-zero by 2050 and keeping 1.5 degrees within reach, protecting communities and natural habitats, mobilising finance and collaboration for delivery of the goals.
At COP25 in Madrid, efforts to meet net-zero by cutting carbon emissions were decided as 'each nation agreed to devise a plan to cut their carbon emissions by the next conference in Glasgow.' Criticisms, however, could arise as to whether taking 3 years to 'devise a plan' can be considered urgent action.
Nevertheless, the conference will assess targets such as those set out at the Paris Climate Summit in 2015 which aim to keep global warming below 2 degrees Celsius. The nationally determined contributions – NDC's – established in addition to the legally binding aspects of the Paris Agreement, however, are inadequate for reaching these goals. Instead, it is predicted that these targets would see a '16% increase in emissions, far from the 45% cut needed.'
It is expected that these targets will be assessed at COP26, however Alok Sharma, the COP President Delegate states that 'COP26 simply can't be another talking shop.' With criticisms, both past and present, from climate activists suggesting meetings such as this are often a lot of 'blah blah blah' and little action, it is likely such activists will be keen to see the how targets set out at COP26 are put into action following the event.
Sharma claims that COP26 will 'ensure the voices' of countries 'already seeing their homes disappear under water' are heard. However, Greta Thunberg has criticised the event for needing 'more representation from the Global South, from the most affected people and areas.' Upon speaking to BBC presenter Andrew Marr, Thunberg went on to say that 'it's not fair, when for example one country sends lots and lots of delegates, and then another country is very under-represented. That already creates an imbalance and climate justice is at the very heart of this crisis.'
Thunberg, too, criticised leaders at COP26 for fearing the voices of young climate activists who 'might make them look bad.' Climate justice, however, does appear to be on the agenda, with a day dedicated to 'elevating the voice of young people.' With Thunberg not officially invited, the extent to which this day truly does amplify the voices of youth climate activists, though, can be debated.
This day comes alongside time committed to 'progressing gender equality and the full and meaningful participation of women and girls in climate actio.n By considering gender alongside the crisis, it could help to highlight the intersectionality of the climate issues with other humanitarian concerns that need addressing worldwide.
Worldwide collaboration is, too, a focus of COP26 with the first shared pavilion, a place where not-for-profit organisations can showcase their ideas in the Climate Action Innovation Zone. The shared pavilion will allow 'countries, civil society and international organisations' to host events alongside the U.K, which will include the topics of 'gender equality, and supporting indigenous and local forest communities.'
Through this worldwide, collaborative approach to COP26, many will be hoping this is not another conference where buzz words and phrases like 'Build back better… green economy' and 'net zero' are used without commitment but instead a turning point dedicated to action and care for those already affected by the climate crisis.
Like this? Here are more articles from Sci&Tech: 
Penguins Pummeled by Brutal Bees
Green Traps: Using Misleading Environmental Claims for Profit