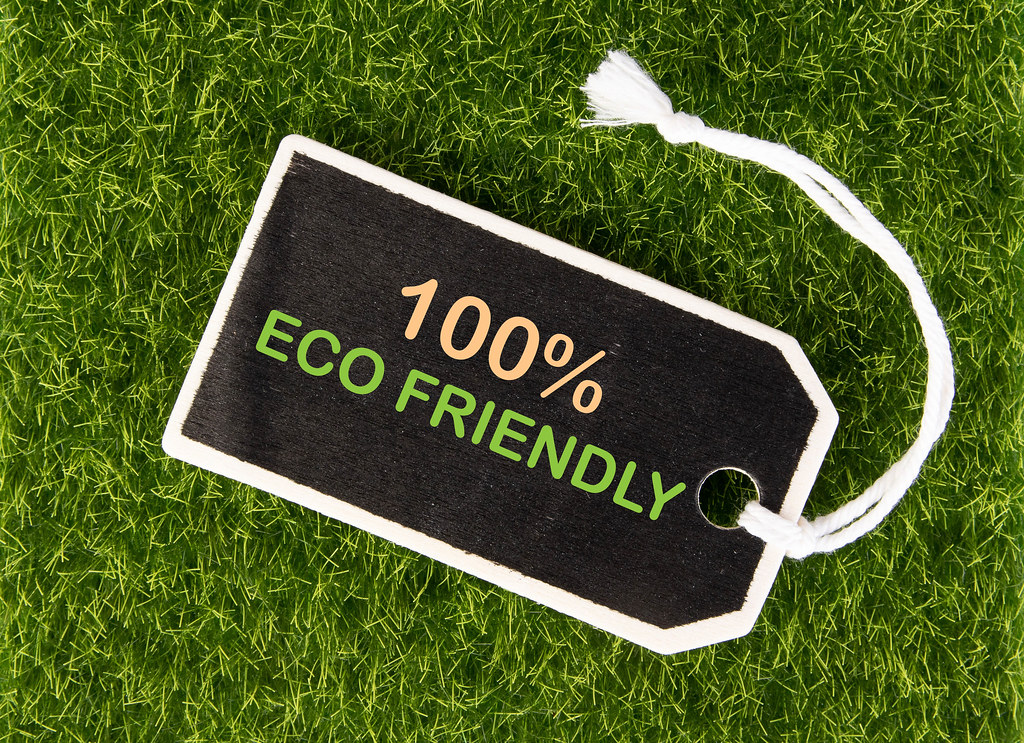 Sci and Tech writer Alena Leeman discusses the new laws that are set to face companies accused of greenwashing.
Most people probably could have guessed that greenwashing is not a way of washing dishes using the least amount of water possible or using green coloured shampoo for your hair. Greenwashing is a practice companies use to capitalize on the growing demand for green products by advertising their products and practices as eco-friendly and ethical when in reality, they are not. Since public consciousness of environmental issues continually rises and consumers look to buy sustainable and ethically sourced products, greenwashing can be an effective marketing strategy. Businesses are able to maintain a favourable public image and make more profit without actually making the effort to significantly reduce their impact on the environment.
Greenwashing is an issue in next to every industry, but the practice is particularly prevalent in the automobile, beauty, food, consumer electronics and fashion industry.
Greenwashing comes in many different shapes and forms. It can be as subtle as a green logo, or the use of green packaging, and it can be as severe as outright lying about a product's benefit for the environment. For instance, back in 2010 McDonald's France changed the iconic red and yellow logo to a logo with a green background for marketing purposes, while Mercedes, Ford, Volkswagen and Audi were advertising diesel vehicles as clean and environmentally friendly, backing up their claim by using emissions-cheating software. Fast fashion brands like H&M or Zara promote some of their collections as 'eco-friendly' although it is unlikely the use of organic cotton and recycled wool alone significantly lowers their environmental impact. The food industry picks up on the fact that a growing number of people look out for the Vegan Trademark and thus some companies use an alternative label to make false claims about the vegan status of products writing 'suitable for vegans' or 'vegan friendly' on packets without meeting the standards for their claims.
In fact, greenwashing is a broadly practiced and multifaceted phenomenon consumers have to be aware of and look out for. Sustainability claims are often no more than that; claims that lack factual evidence. When knowing what to look for, greenwashing is not particularly hard to spot. Companies that engage in greenwashing might label their products as eco-friendly based on a small set of attributes such as recycled or recyclable packaging. Some vaguely describe their products as "green", "natural" or "pure", and others use comparative claims without a reference of comparison such as the Ziploc 'evolve' line stating 'better for the environment' and 'less plastic' on their packaging.
Authorities recognise that clear guidance and continual assessment are essential to tackle the greenwashing problem. The competition regulator CMA found in a review of online green claims that 40% of them could be misleading to consumers. Following this review, the CMA published the Green Claims Code asking companies to review their practices and ensure that their environmental claims are compliant with the UK consumer protection law until the end of the year. Starting in 2022, the CMA will launch a review of potentially misleading environmental claims. If businesses fail to comply to these new guidelines, they could face legal action from the CMA.
With this deadline being set, companies will have to either provide substantial evidence for their sustainability claims or change their marketing practices.
Sustainability can be capitalised and institutionalised; adopting ethical and eco-friendly practices is a profitable strategy for businesses since customers are likely willing to pay more for sustainable products. The Green Claims Code may have a positive environmental impact if businesses not merely change the way they advertise their products but actually put in an effort to comply with the seemingly deceptive green claims they have been making. The CMA's action has spread public awareness of greenwashing practices and with the new guidance in place, consumers will be able to trust environmental claims and therefore consume more consciously.
---
Want to read more about environmental issues? Check out the articles below!
New Delhi Opens First 'Smog Tower' in an Attempt to Tackle Air Pollution
Mission Focus: Asia-Pacific Airlines Strive to Uphold Environmental Plans
Could Planting Seagrass Solve England's Environmental Issues?