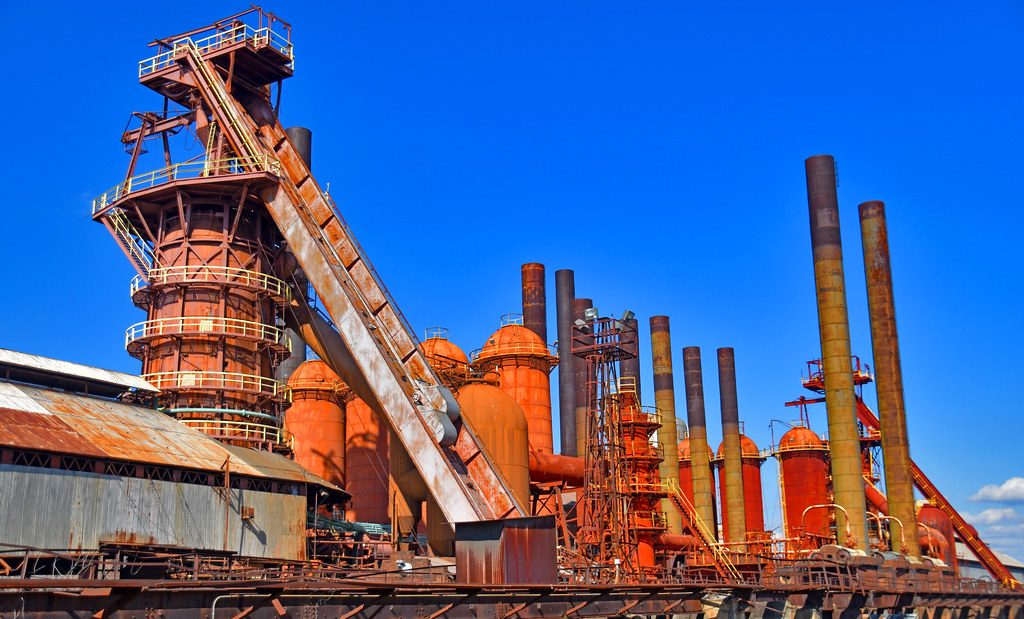 Sci&Tech writer Ashley Baker highlights the recent advance in sustainable manufacturing, discussing the introduction of fossil-free steel
The world's first shipment of so-called 'green steel' has been delivered in Sweden using new technology developed by HYBRIT, which allowed the steel to be produced without coal or other fossil fuels. The first customer to receive the delivery of green steel was the Gothenburg-based truck manufacturer Volvo Group. HYBRIT, or Hydrogen Breakthrough Ironmaking Technology, was established in 2016 in a joint venture between three Swedish companies – namely steelmaker SSAB, mining and minerals firm LKAB, and electricity supplier Vattenfall.
According to HYBRIT, the new technology involves replacing the process of using blast furnaces with hydrogen. Unlike the blast furnaces which require large amounts of fossil fuels, the hydrogen is produced using water and electricity from fossil-free sources.
The long-term aim of HYBRIT is to transform Sweden's iron and steel industry by ending the reliance on fossil fuels and reducing carbon dioxide emissions as well as expanding its use of the technology to produce fossil-free steel on an industrial scale by 2026. Speaking following the arrival of the first green steel shipment, LKAB President and CEO Jan Moström said, 'It's a crucial milestone and an important step towards creating a completely fossil-free value chain from mine to finished steel'. Mr Moström added that a transition to green steel is the 'greatest thing we can do together for the climate'. The Volvo Group plans to begin production of components and proto-type vehicles using green steel this year, followed by small-scale serial production commencing in 2022.
An alloy comprised of mostly iron and a small fraction of carbon, steel is among the most important materials needed for manufacturing and construction around the world. Steelmaking, one of the most carbon-intensive industries, is currently estimated to contribute 7 – 9% of greenhouse gas emissions globally. Steelmaker SSAB currently estimates that it alone is responsible for 10% of Sweden's total carbon dioxide emissions, as well as 7% of those in neighbouring Finland.
The World Steel Association, the international trade body for the iron and steel industry, claims that the steel manufacturing process has already seen big changes over time, including a 60% reduction in the amount of energy used per tonne of steel since 1960. In their 2021 World Steel in Figures report, the association estimated that a total of around 1.88 million tonnes of steel were produced in 2020, with global demand for steel expected to rise further as the world emerges from the COVID-19 pandemic.
A transition from using fossil fuels to renewable hydrogen in the steel industry and other industrial sectors will be an important part of the European Union's aim of achieving net-zero greenhouse gas emissions by 2050 and in-turn limiting the rise in global temperatures at well below 2 degrees Celsius compared to pre-industrial levels as set out in the 2015 Paris Climate Accords.
---
Enjoyed this article? Check out more below!
New Delhi Opens First 'Smog Tower' in an Attempt to Tackle Climate Change
FDA Warns Against Ivermectin Deworming Drugs for Treating COVID-19