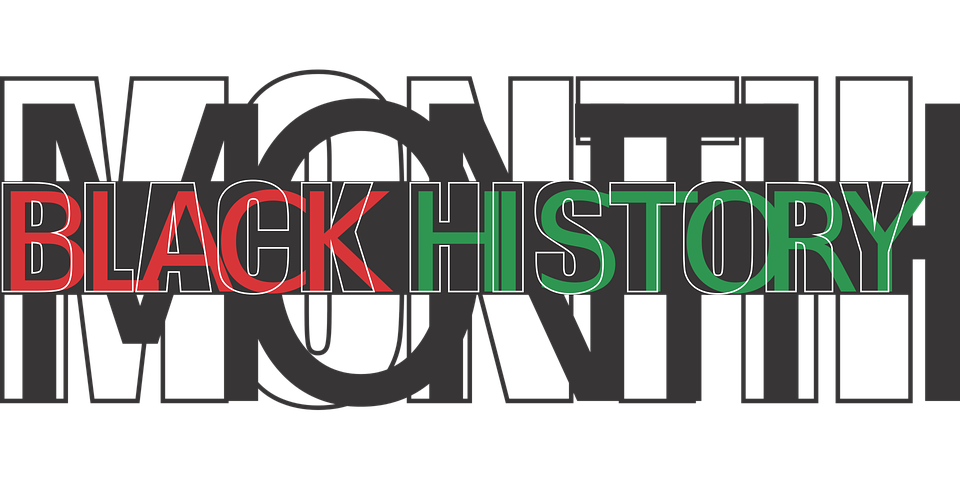 Culture Editor Luca Demetriou explores some of the most prominent cultural figures for within Black History for Black History Month in October
James Baldwin (1924-1987)
Notable works: Giovanni's Room, Go Tell it on the Mountain, Dark Days
James Baldwin was a prolific writer of the 20th century, regarded highly for nuanced observations about American racial strife before, during and after the Civil Rights Movement, in which Baldwin's fame grew with. An essayist, novelist and poet, Baldwin navigated the unhappy consequences of American racism, as he shed light onto black aspirations, disappointments, and coping strategies in a hostile society. With a prose style that is passionately poetic, yet with the clarity of a crystal, Baldwin's cultural impact was monumental. In times of adversity, we must look to figures such as Baldwin, an enduring light to guide us through hardships – his legacy will live on forever.
'It is certain, in any case, that ignorance, allied with power, is the most ferocious enemy justice can have.'
No Name in the Street (1972)
Toni Morrison (1931-2019)
Notable works: Beloved, The Bluest Eyes, Sula
Toni Morrison, the Nobel Laureate in literature, wrote into existence essential aspects of American reality through heart-breaking, luminous prose that transcends boundary and genre. Foregrounding the experiences of black women, Morrison's novels are often nonlinear, trance-like,
A seminal cultural figure for Black History Month, Toni Morrison should be on everyone's reading list.
'If you surrendered to the air, you could ride it.'
Song of Solomon (1977)
Travis Alabanza (1996- )
Notable works: Burgerz, Before I Step Outside (You Love Me)
One of the most prominent emerging queer artists in our time, Travis Alabanza is an immutable force shaking up performance art, theatre-making and poetry. Having had a half-eaten burger hurled at them on Waterloo Bridge while bystanders continue on idly, Travis turned this experience into theatre and performance art: Burgerz. Exploring gender, street harassment and colonialism, Alabanza constructs a burger on stage with the help of an audience member. One to watch, this artist will disrupt the art scene with comedic flair and colour-blocking looks.
 'I long to write about joyous things – love, rivers, and so on. But most of the time I write to process the feeling of having no control in other aspects of life.'
In Conversation with Travis Alabanza: We Have Already Re-made All the Rules
https://ypn.poetrysociety.org.uk/features/in-conversation-with-travis-alabanza-we-have-already-re-made-all-the-rules/
Basquiat (1960-1988)
Notable Works: Untitled (Boxer), Riding With Death, Untitled (1981/2) 
Known for his primitive style, Basquiat was a neo-expressionist painter in the 1980s whose paintings electrified the elite art scene. Using social commentary, Basquiat's work often focused on dichotomies such as inner versus outer experience, wealth versus poverty and integration versus segregation. Propelling his notoriety, Warhol collaborated with Basquiat resulting in a show of their work that featured a series of corporate logos and cartoon characters. After struggling with drug addiction, Basquiat died at 27. Now, his paintings are now worth hundreds of millions.
Alvin Ailey (1931-1989)
Notable Works: Revelations (1960), The River (1970), Cry (1971), Memories and Visions (1974)
Alvin Ailey was a dancer, director, choreographer and activist who founded one of the most successful dance companies in the world –  Alvin Ailey American Dance Theater.
. Ailey and his company continue to bring black experience to the fore, staging timeless pieces that are still performed today.
BHM happenings: 
Giselle, Dada Masilo @ Hippodrome, 15th + 16Th October : https://www.birminghamhippodrome.com/calendar/co-dada-masilo-giselle/
White, Koko Brown @ MAC, 1st October : https://macbirmingham.co.uk/event/koko-brown-white https://macbirmingham.co.uk/event/bring-back-ella-fitzgerald-just-one-of-those-things
An evening with Verse Writer @ Warwick Arts Centre, 2nd + 3rd October: https://www.warwickartscentre.co.uk/whats-on/2019/an-evening-with-verse-writer-/
Burgerz, Travis Alabanza @ Wawrick Arts Centre 15th + 16Th November: https://www.warwickartscentre.co.uk/whats-on/2019/burgerz/
Our Lady of Kibeho, Katori Hall @ Theatre Royal Stratford East, 25th Sept – 2nd Nov : https://www.timeout.com/london/theatre/our-lady-of-kibeho