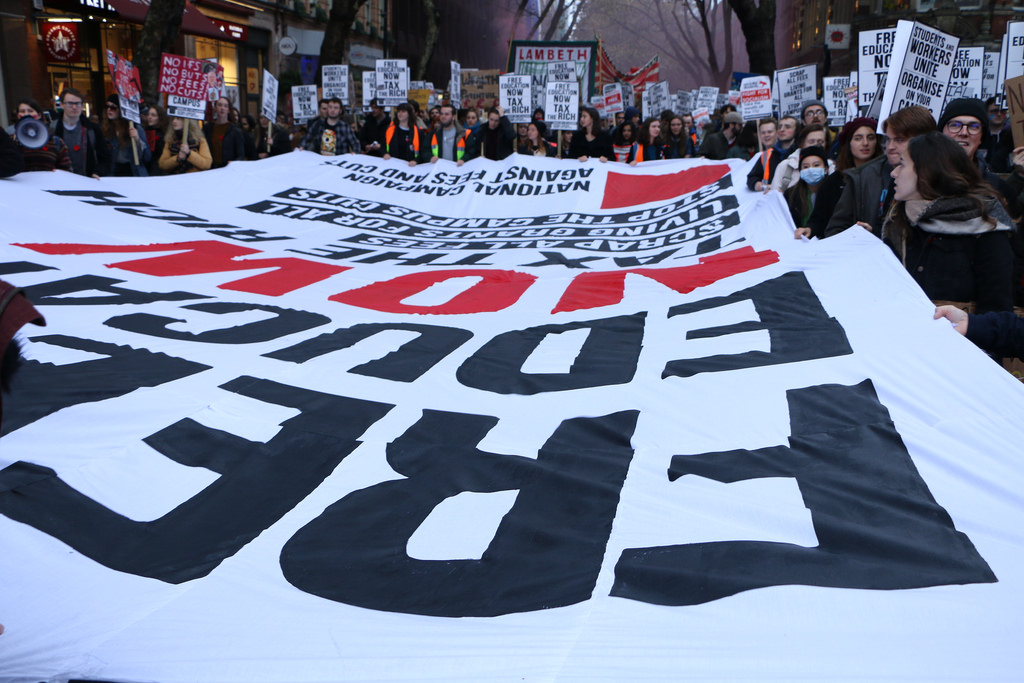 Comment Writer Peter Amor argues that the recently derecognised University of Birmingham Socialist Students society deserve the right to an appeal
It is no secret that students tend toward the left-wing end of the political spectrum. Indeed, in the 2017 general election, the great majority of 18-24 year olds voted for left wing parties, notably Labour, who received 66% of votes cast by eighteen and nineteen year olds, as well as 62% of votes cast by 20-24 year olds.
Among many left-wing ideologies is socialism. It is perhaps unsurprising that a large student group, Socialist Students, has sprung up in order to promote this ideology and its ends. It is important to note that there are sub-groups on over 40 campuses across the country – this group is not Birmingham-specific.
I must confess my ignorance of this group, and of the fact that they were a Guild of Students recognised society – I doubt that everyone else had heard of them, but this may not be an accident. The entry for the Socialists on the Guild of Students website merely reads 'Sorry, An Error Has Occurred; Socialist is no longer active.' This rather blunt statement belies a more complicated truth.
According to the Birmingham Socialist Students' Facebook page the trouble stemmed from a meeting on the 10th October 2018, entitled 'Anti-Semitism, Israel-Palestine and the left'. They assert that in this meeting there were Guild representatives present, who were there to moderate the event.
Allegations of anti-Semitism were made by an attendee and were looked into by another Guild representative, though not until two months later. The socialist students allege that in January 2019 they were threatened with being derecognised unless they issued an apology for harassment. The allegation of harassment, according to the Socialists, became the main focus of Guild efforts, based on a discussion regarding the Facebook page of another student.
In a statement, the Guild of Students told Redbrick 'The decision to derecognise this group followed a disciplinary hearing held on 21st January by the Student Groups Executive to determine an alleged complaint of Harassment and Intimidation'. They went on to state that a meaningful apology was required from Socialist Students, and that 'No apology was issued to the complainant before the deadline of 1st February, and as such the Birmingham Socialist Students Society were derecognised as a Student Group affiliated with the Guild of Students'.
It would appear that the real issue here is whether what was done constitutes harassment. I would argue that, while it is not the best way of constructing an argument, discussing a public Facebook page in a meeting is not harassment. After all, if one did not want this information to be seen, one ought not to have made the post on a public page.
Be that as it may, this argument changes if Socialist Students were telling people to harass the student based on what they had publicly posted. This would count as incitement to harassment. While I would still contend that people are responsible for their own actions – just because someone tells you to do something, it does not mean you should – it is not difficult to see why the Guild of Students would have a complaint. Nonetheless, Socialist Students vehemently deny this charge in the statement on their Facebook page, and I think an appeal is warranted.
The fact they were not granted an appeal, despite their rather detailed rebuttal of the charges, shows a disregard for the truth and does nothing to advance debate or reduce harassment.  Indeed, the protests that were sparked caused far more disruption than the original incident.
Further, although I have sat on the committee of a society and I have been to a variety of society events, I was unaware that the Guild could use representatives in this way. Given that they are a political society with often divisive stances, and the line between offence and harassment can be unclear, it does seem a strange criterion to judge on.
There is some hope, however. In a statement, Guild President Reece Patrick Roberts told Redbrick 'I met officially with the members of Socialist Students at their protest outside the Guild to discuss in a constructive manner their grievances and how best to move forward. I have also had a follow up meeting, where a number of their concerns were noted and we began the discussions of how the group could rejoin as a new society for the next academic year.' I implore the Guild to ensure that in future Socialist Students are indeed allowed to rejoin.